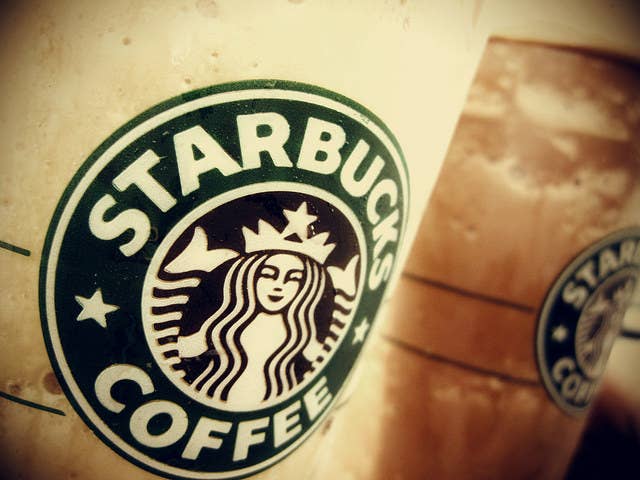 Starbucks announced last week it will increase employee wages in the U.S. on Oct. 3 as part of an "ongoing commitment to make investments in our partners" and build trust, CEO Howard Schultz wrote in an open letter. But some employees won't be getting as much of a raise as they might have expected.
The company — recently the target of an online petition about declining morale among workers due to labor cuts — confirmed to BuzzFeed News Wednesday that the raise in October "is an expedited wage increase for fiscal 2017" and "there will be no additional increase in January." The company's scheduled pay raises normally happen early in the calendar year.
"That's disappointing, but not unexpected," said Jaime Prater, the Starbucks worker who organized the petition (which now has gained more than 13,000 signatures). "Typically, when Starbucks gives something, they take away something else." Many baristas, for instance, complained that after the company announced raises in late 2014, they only received a flat pay bump once a year, compared to twice-a-year merit raises previously.
Following last week's announcement — which also included improved stock and healthcare benefits — some Starbucks workers expressed concern about how the company would deal with the regularly scheduled pay increase. "Does this take the place of our raise in January or do we get that as well?" one Facebook user asked. "Is the October increase in lieu of our January raise or in addition too?" wrote another. Others said they did not expect the October raise to exceed upcoming minimum wage increases in their area.
Still, Schultz's letter drew many positive responses. Starbucks spokeswoman Jaime Riley said because the raise will be moved up a few months, the October pay bump will be an additional partner investment for Starbucks.
"People are happy to know they will get a minimum increase of 5%, and that it is coming sooner" than 2017, she said. "People are excited. We've gotten positive feedback." Riley added that the company understands there are still partner concerns and is working with employees to resolve them.