Patti LaBelle Launches Two New Cakes At Walmart, "Patti Cakes"
"Shout out to Patti LaBelle, honey."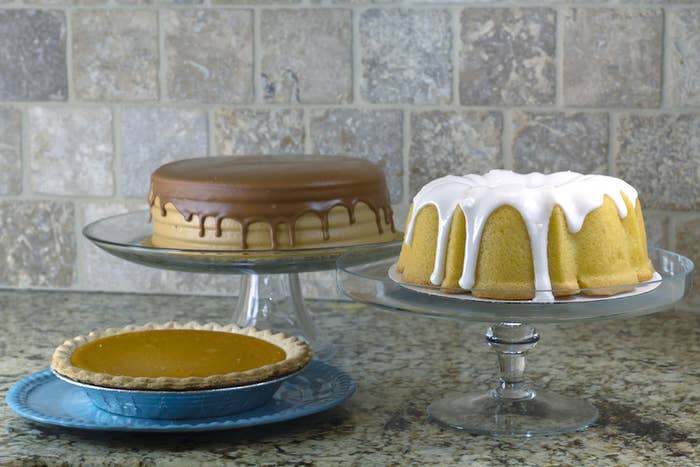 Grammy-winning singer Patti LaBelle turned the dessert world as upside down as a pineapple bundt cake when she debuted her sweet potato pies at Walmart this past holiday season.
The pies, originally intended to be a fleeting, limited-time offering, sold out swiftly and unexpectedly before Thanksgiving, sending the ravenous masses into mourning. So in December, Walmart quickly relaunched the popular dessert for year-round consumption. For Walmart's bakery, it was a renaissance of sorts.
"We haven't had so much excitement since we relaunched Twinkies," said Kerry Robinson, vice president for bakery and deli at Walmart.
Building off that momentum, LaBelle and Walmart are together again to launch two new products in January: a vanilla pound cake and a caramel cake, both part of Walmart's ongoing efforts to revamp its largely unremarkable bakery department. Like LaBelle's preceding pie, they will be sold under the Patti's Good Life brand, beckoning Walmart customers to "voulez-vous manger avec moi."
"I have a hit pie," LaBelle told BuzzFeed News, her voice as smooth and rich as buttercream, even streaming out of a conference room speakerphone. "I have other products that will do better now — the cakes, and more food coming out — because of the success of the pies." Or so she and Walmart hope.

The success of such products is meaningful to Walmart, the world's largest company in terms of revenue. The retailer gets roughly 56% of its U.S. sales from groceries (a department that includes both food and consumable products like household goods). Food will be critical to its in-store business as online competitors like Amazon eat into sales of products like electronics and media.
Can lightning strike twice?
LaBelle, who has several cookbooks, a bedding line, and other grocery products like marinades and sauces, is no stranger to retail. But "the pies have taken off more so than any of my other products so far," she said.
The otherworldly success of her sweet potato pies was all the more surprising considering sweet potato has long stood in the shadow of pumpkin pie, dismissed by many as a second-class orange-hued treat. The $3.98 dessert also was launched with the understated bells and whistles you'd expect of Walmart, the pie's exclusive retailer.
Yet the celebrity endorsement, exceptionally good taste, one viral YouTube review that "blew it over the freakin' rainbow" (as LaBelle put it to talk show host Steve Harvey), and some amount of intangible magic sent them flying off Walmart's shelves.
Walmart declined to say how many it's sold so far, but during a particularly delirious three-day window, the discount retailer was selling one of LaBelle's sweet potato pies every second. State-wise, Louisiana bought the most sweet potato pies, and city-wise, Chicago was the top market — in both places, they outsold all other pie flavors during the holidays.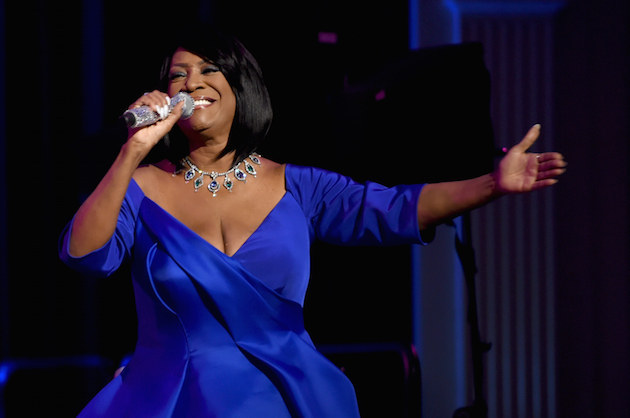 The lively star of the now famous YouTube pie video is James Wright Chanel, a self-identified "entertainer, singer, chef, actor, comedian." One taste of LaBelle's sweet potato pie sent him skyrocketing to the heavens, it seemed.

Chanel's review so far has been seen more than 4.5 million times on YouTube. It earned him TV appearances and an invitation to spend Thanksgiving with LaBelle herself. He has made many videos over the years, but none had gained this much attention — this review took the cake.

Walmart knows that what happened to the sweet potato pies might turn out to be "a once in a lifetime opportunity," as Kinna Thomas, senior buyer for cakes and pies, described it. But perhaps not just once.

Which brings us to the next phase of the LaBelle-Walmart dessert coalition: Patti's Good Life cakes.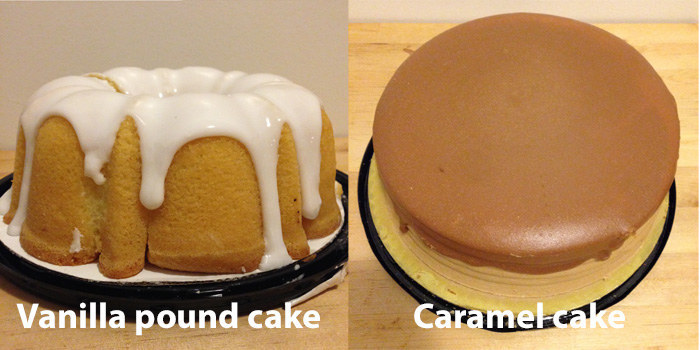 Both cakes have been in the works since the two started working together last March, said Thomas. LaBelle's vanilla pound cake is dense and buttery and coated generously with vanilla icing. It weighs 1 pound 14 ounces. One serving, which is 1/15 of the cake, has 210 calories, and 19 grams of sugar (about as much sugar as a serving of Ben & Jerry's vanilla ice cream). It hits stores Jan. 4 and will retail for $6.44, an odd price, but "I saved the customer an additional penny!" Thomas said.
The caramel cake goes even further in decadence. It's "three layers of yellow cake filled with caramel buttercream and topped with caramel icing," according to the package. This 2 pound-14 ounce-cake launches on Jan. 18 for $13.94. A strong caramel aroma escapes from the box when opened and a single serving, 1/16 of the cake, contains 390 calories and 32 grams of sugar. Yes, that means it is very sweet indeed.
For the first run, Walmart said it is going through 50,000 pounds of vanilla icing for the pound cake and 54,000 pounds of cake batter for the caramel cake.
Will the cakes draw the same sort of mystical fanfare as the pies? "We hope so!" Thomas said. Certainly, the pressure is on to rekindle the excitement, but as she chips away at improving Walmart's bakery section, her goals are broader. "At the end of the day, our focus is on quality. ... If it does go viral, we'll know that we've also connected with them in a different sort of way."
It does seem however, that expectations are high: More Patti LaBelle desserts are in the works at Walmart.