Nearly a year after launching a successful all-day breakfast menu that helped give domestic sales a much-needed boost, McDonald's is expanding its offering of morning sandwiches available day and night starting September.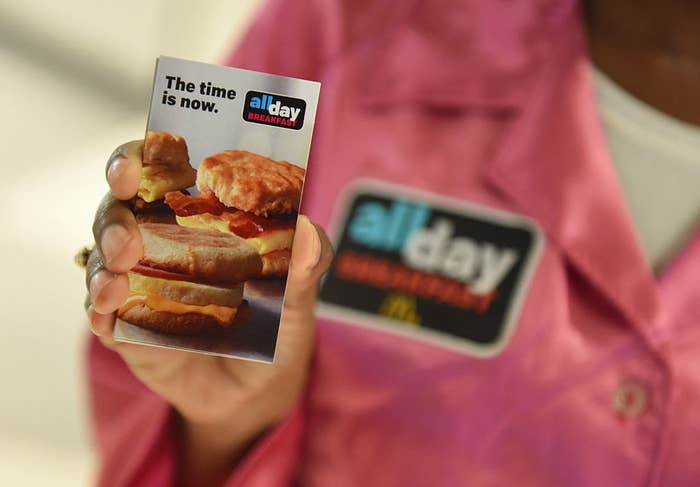 "With the new bigger All Day Breakfast menu, breakfast fans will be able to enjoy McMuffin and Biscuit sandwiches, as well as the newest addition, McGriddles," the company said in a release on Wednesday.

Many McDonald's restaurants previously offered either McMuffin or Biscuit sandwiches, based on regional preferences, leading consumers to complain that their favorite items, especially the McGriddle (a sandwich that uses sweet, maple-flavored griddle cakes for bread), were missing from the breakfast menu.
Still, "All day breakfast was clearly the primary driver of the quarter," McDonald's CEO Steve Easterbrook said on an earnings call in January.

The momentum from breakfast continued through early 2016.

"All Day Breakfast fills a price gap on the menu. And customers are responding by trading up or adding All Day Breakfast items to their orders," Easterbrook said in April.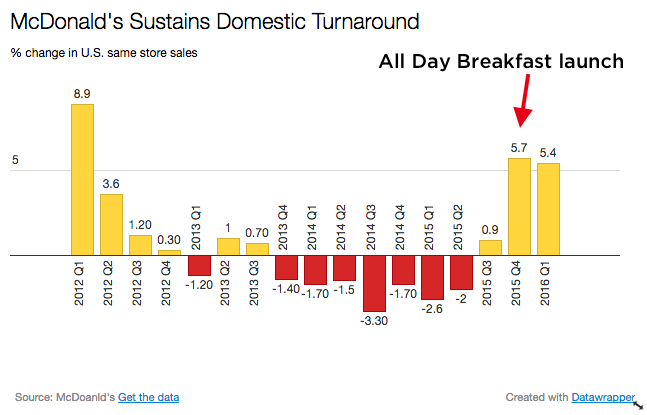 While some markets will still offer local favorites that are only available in certain regions, the expanded All Day Breakfast menu now includes:

Egg McMuffin
Sausage McMuffin with Egg
Sausage McMuffin
Bacon, Egg & Cheese Biscuit
Sausage Biscuit with Egg
Sausage Biscuit
Bacon, Egg & Cheese McGriddles
Sausage, Egg & Cheese McGriddles
Sausage McGriddles
Hotcakes
Hotcakes and Sausage
Sausage Burrito
Fruit & Maple Oatmeal
Fruit 'N Yogurt Parfait

A spokesperson told BuzzFeed News that hash brown availability will still vary by restaurant, "though the vast majority of our restaurants will be able to offer them all day."