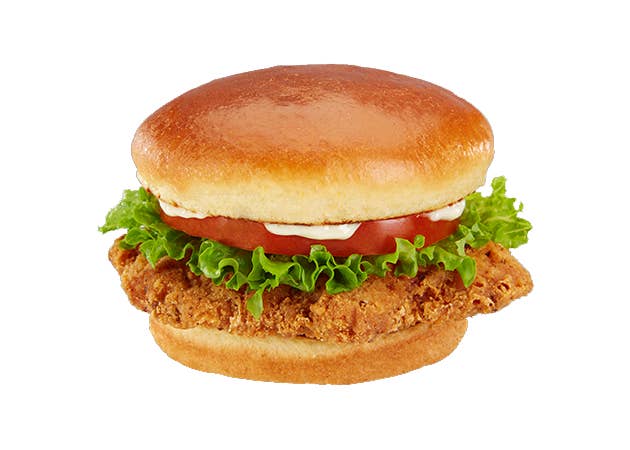 Facing falling sales and increased competition, McDonald's has been working to improve its high-end menu items. It introduced "artisan grilled chicken" and summer lobster rolls earlier this year, and made its quarter-pound beef burgers meatier. Now, as competitors like Chick-fil-A expand into new markets, the Golden Arches is stepping up its fried-chicken game.
Earlier this week, the chain introduced Buttermilk Crispy Chicken, which will replace the crispy chicken it used in its Deluxe Chicken Sandwiches, McWraps, snack wraps, and salads. It is a new national menu item and will be rolled out at all restaurants that choose to offer it. It costs about $4.50.
The new chicken recipe uses 100% white-meat chicken breast marinated and battered in buttermilk and spices like black pepper, garlic, and onion powder. The 580-calorie sandwich is topped with lettuce, tomato, and mayo.
It's not a huge change, but it offers "[t]ender, moist chicken fillet. Great produce and bun," according to a review on Grubgrade.com. So far, reviews on Twitter are mixed.
McDonald's sales of items with chicken are about equal to its sales of beef products, according to a spokesperson for the company. Yet as Americans overall eat more chicken and less beef, a popular chicken item on the menu could help McDonald's efforts to turn around years of disappointing sales in the U.S. Its new grilled chicken, so far, has failed to win back customers, but maybe this fried chicken will have greater appeal.