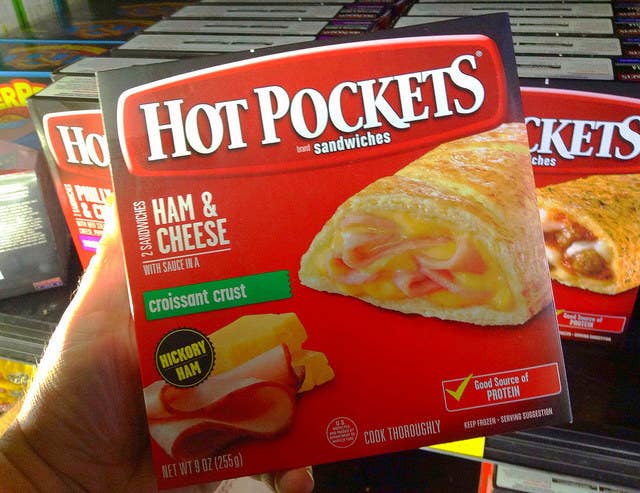 Nestlé, the world's largest food and beverage company with $92 billion in global revenue in 2015, wants to reinforce its "passion for nutrition," CEO Paul Bulcke said in an interview with BuzzFeed News.
Many of the brands owned by the 150-year-old Swiss food company clearly fit this mission: there's Gerber baby food, a cereal called Fitness, the vitamin drink Boost, and all that bottled water it sells under labels including Nestlé Pure Life, Poland Spring, S. Pellegrino, and Perrier. Perhaps Nestlé's Lean Cuisine would even fall under the nutrition category.
And then, there are Hot Pockets. The microwavable pouches of frozen meat and cheese wrapped in a pastry casing can run over 300 calories as a snack. They come in flavors like pepperoni pizza, Philly steak and cheese, and cheddar cheeseburger. Crust choices include garlic buttery, crispy buttery, croissant crust, seasoned crust, and pretzel bread — and for those watching their butter intake, there's whole grain crust too.
Hot Pockets are, for the average consumer, not the obvious choice for a nutritious snack — and that's something Nestlé wants to change about the 33-year-old brand.
"There's something very important happening. We call it millennials, but at the end of the day it's new, refreshed expectations of consumers," Bulcke said. "Does [Hot Pockets] play into those new expectations of closeness, freshness, organic, natural, also clean label?
"They want to have simplicity. These are the things we have to rewire."
Ingredients in a Ham 'n Cheese Hot Pocket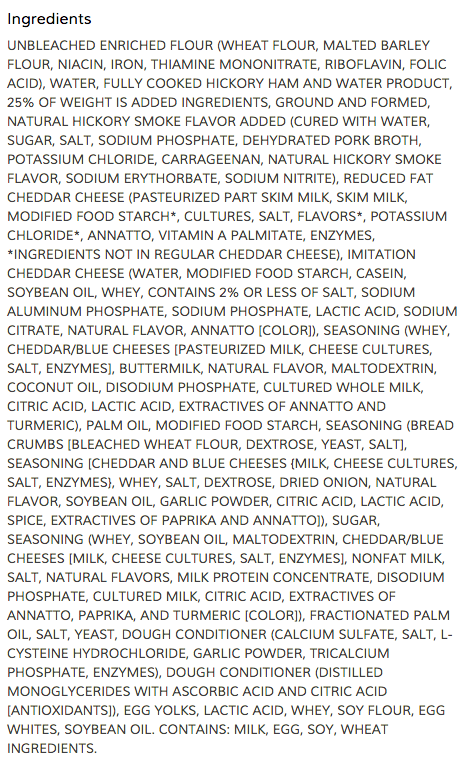 Hot Pockets has been aware of this perception issue for some time. Some of the things the brand (and other brands at Nestlé) is reevaluating include calories, portion sizes, simplifying the ingredients list, and satiety of the pockets. "There's a lot of science going into it," Bulcke told BuzzFeed News.

In 2013, Nestlé gave Hot Pockets a "foodie" makeover, emphasizing the "premium cuts of meat" and "real cheese" on the menu. It launched ads featuring celebrities including Snoop Dogg, Kate Upton, and Larry King to attract the attention of millennials. From 2013 to 2015, it also removed artificial flavors and reduced sodium levels by 10%. Last year, it introduced bite-sized pockets.
Despite Nestlé's recent efforts, sales continued to lag. In 2013, dollar sales of Hot Pockets fell by 2.2%, according to IRI, a Chicago-based market research firm. In 2014, the decline worsened to 10.2% to about $862 million. Last year, as dollar sales recovered somewhat, IRI data show that volume sales (measured as a UPC scan, regardless of package size) continued to fall.
So, more changes are in the works. "There is, I think, in Hot Pockets more to come," Bulcke told investors in February. Specifically, trendy new Hot Pocket varieties with "interesting and bold flavors, inspired by our deep study and tracking of food trends," according to a spokesperson.
Nestlé would not reveal what it believes might make a fitting modern Hot Pocket in 2016 — perhaps bulgogi? carnitas? kale? samosas? chicken tikka masala? We'll find out soon. A launch is planned for the spring.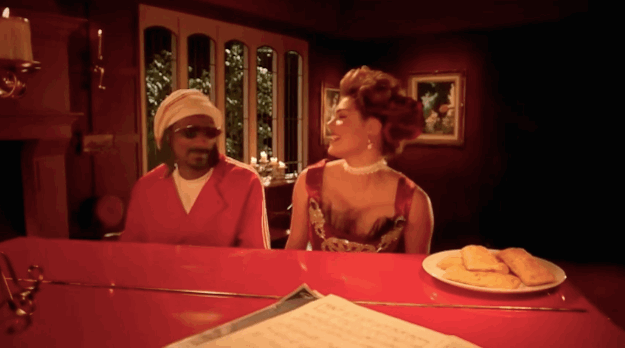 As it makes nutritional tweaks to its foods, Nestlé has a "60/40" rule, meaning "while enhancing nutritional value" of a product, at least 60% of people in a blind taste test have to pick Nestlé's product over a competitor's.

Hot Pockets, Bulcke said, can be part of a healthy diet if people understand what they are eating. "Now, don't eat four of them at the same time. That's the problem a little bit: there's no such thing as bad food, per se. There's bad habits and bad diets."
Hot Pockets were launched in 1983 by an Englewood, Colorado company called Chef America. Nestlé acquired the company in 2002 for $2.6 billion as it tried to boost its frozen food business. When the deal was made, Nestlé's then-chief executive Peter Brabeck-Letmathe said in a New York Times story, ''Chef America is an ideal and strategically important complement to our own frozen-food activities in the U.S.A."

Yet as microwavable food gradually fell out of fashion, so did Hot Pockets.
"We have been doing quite a bit already in this area, but I feel there's so much more upside to be done there to make it relevant. It doesn't mean you reposition a brand, you make it just answer what people expect from the brand," said Bulcke.