How Olive Garden Is Boosting Sales
Olive Garden is kicking the habit of luring customers by offering big discounts. But don't worry, never-ending pasta isn't going anywhere.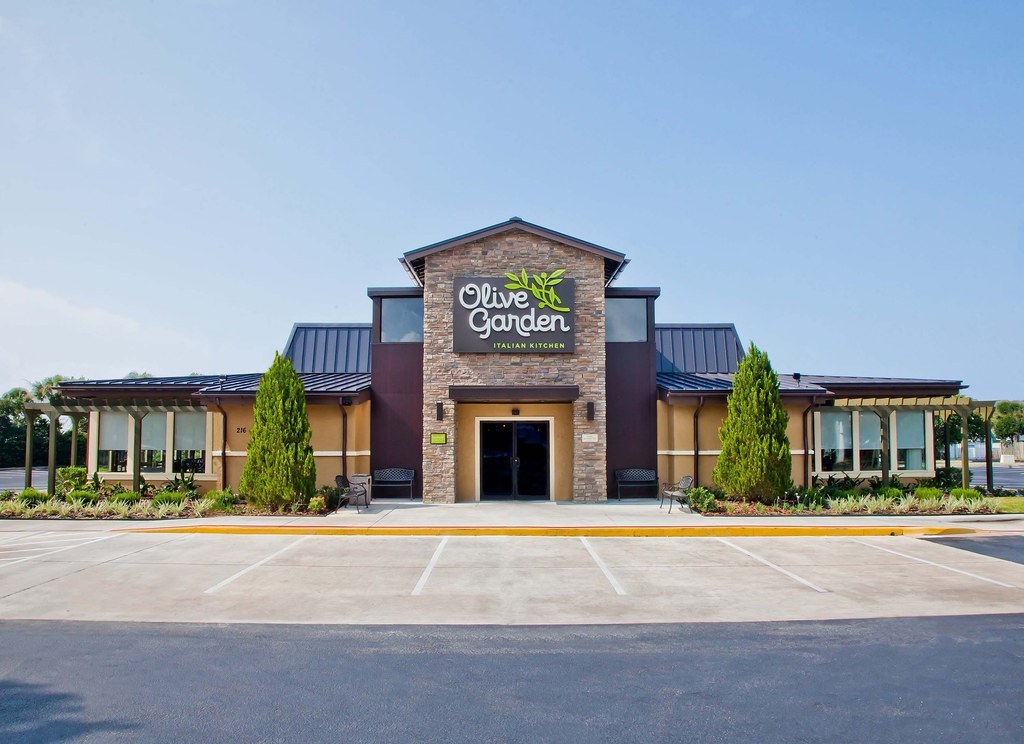 Olive Garden is beginning to turn things around after a long losing streak, and it's not thanks to more diners walking through the doors.
Same restaurant sales at the Italian chain have been positive for 10 consecutive months, owner Darden reported on Tuesday. And the restaurant's comparable sales for the 2015 fiscal year were up 1.3%, the first time the annual figure has been positive since the 2011 fiscal year.
Darden expects traffic to Olive Garden restaurants to be flat in fiscal 2016, CEO Gene Lee told investors on an earnings call. But comparable sales are expected to grow between 1.5% and 2.5% as the chain continues to offer fewer promotions.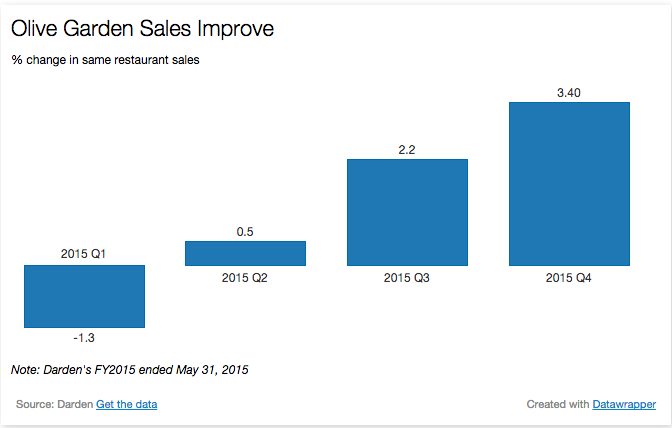 Olive Garden is trying to kick the habit of offering discount deals, and paying high marketing costs to promote them. Not only are the restaurants offering fewer promos, but "we're seeing growth in alcoholic beverage sales and add-ons like appetizers and desserts," a spokesperson told BuzzFeed News in an email.
But Olive Garden isn't getting rid of all of its value-for-money items. "Never-ending pasta bowl is not going away," Lee promised on the call. Its $9.99 Cucina Mia menu has also been popular, and fortunately for the chain, half of customers who order from this value menu buy an add-on as well, increasing the check.
Darden is also increasing its focus on developing Olive Garden's take out business, which it expects will eventually reach 26% of sales. "To-go is only going to get more and more important to the consumer," said Lee. Also, the chain is seeing a sales bump at its remodeled stores.
Strategy aside, perhaps the biggest aid to Olive Garden is that customers are starting to spend more money as the economy improves. "The consumer is looking for less discounting activity today than they were a year ago or two years ago," Lee said. "The environment is helping us."