Facebook investors had, well, a pretty terrible week. Shares closed just below $160 Friday, a 13% decline after a week of being hammered by the Cambridge Analytica scandal involving the data of 50 million Facebook users.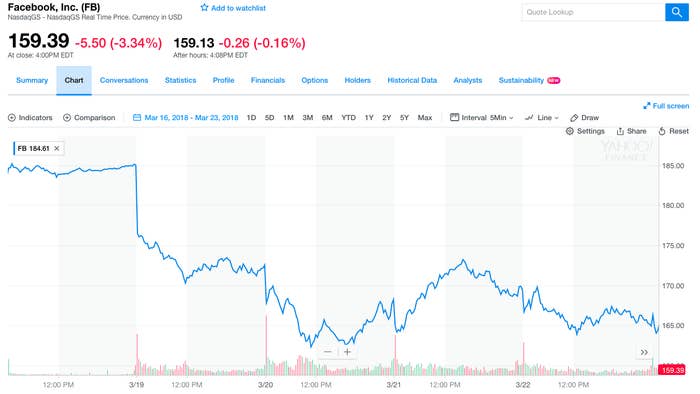 The company has lost roughly $74 billion in market cap value since last Friday.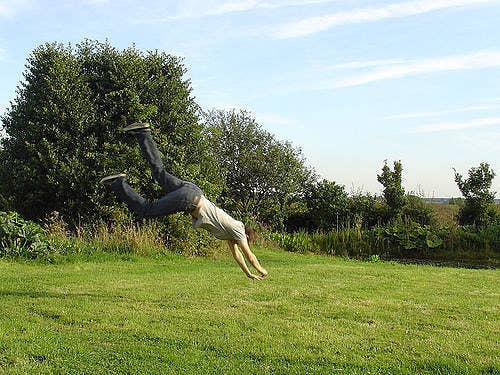 There's a lot that has yet to unfold, but don't be surprised if Facebook winds up landing on its feet.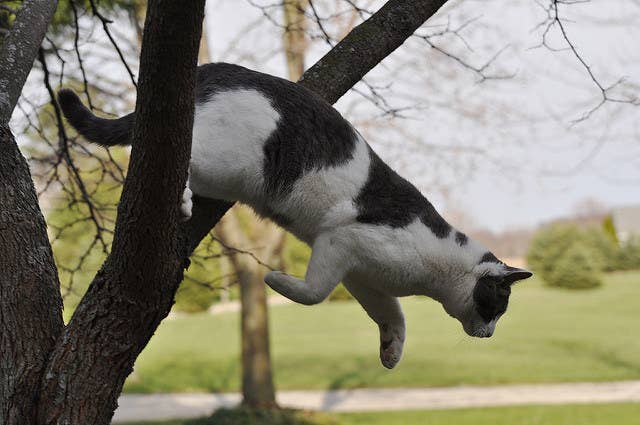 Despite a week of crisis and a call to #DeleteFacebook on social media, Facebook actually rose in the App Store ranking over the week. And as BuzzFeed News already reported, Wall Street analysts are urging their clients to see this dip in Facebook's stock price as an opportunity to buy more of it.
Still, Facebook may have more challenging weeks ahead: Lawmakers at the House Committee on Energy and Commerce have asked CEO Mark Zuckerberg to testify on the incident.