Doritos Has Made A Massive "Jurassic Dorito" And My Tiny, Little Mouth Is Salivating
Life, uh, finds a way.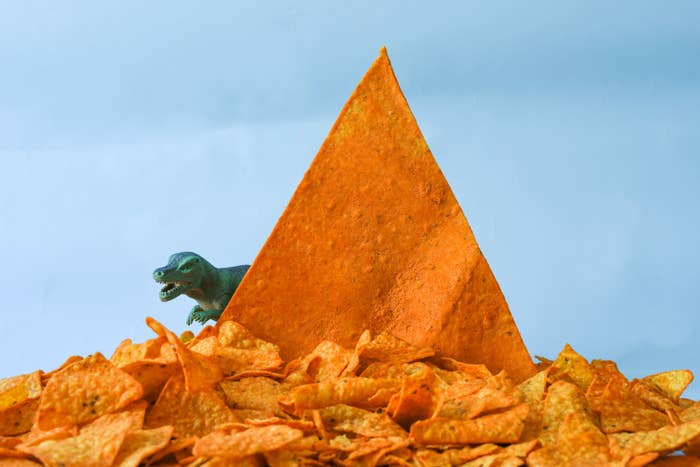 Doritos has gone off the deep end, guys. The chip company has made a batch of massive Doritos — 18 times larger than the average Dorito, to be exact. The company said it's an "awesome way to experience Doritos snacks."
As the giant "Jurassic Dorito" was made in honor of the new Jurassic World: Fallen Kingdom movie, the chip naturally comes in a giant dino egg.
Here's what it looks like next to a human. Each side is roughly 11 inches.
(Different angle.)
Based on a "Certificate of Authenticity," there are at least 100 of these bad boys out there. FYI it tastes like a very thick Dorito.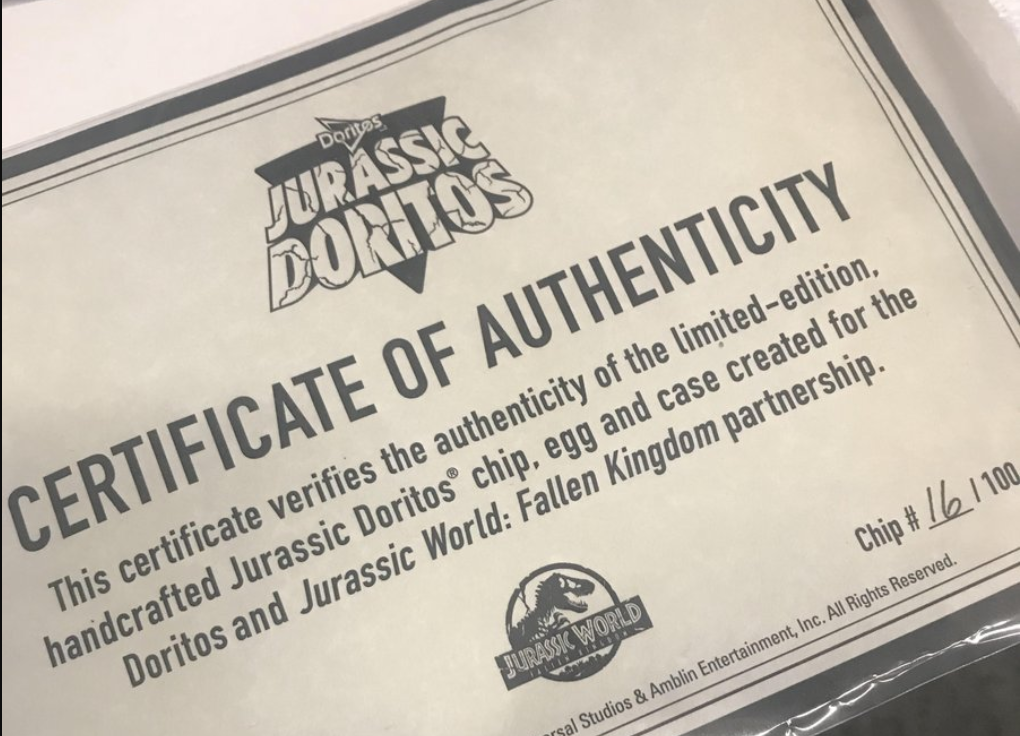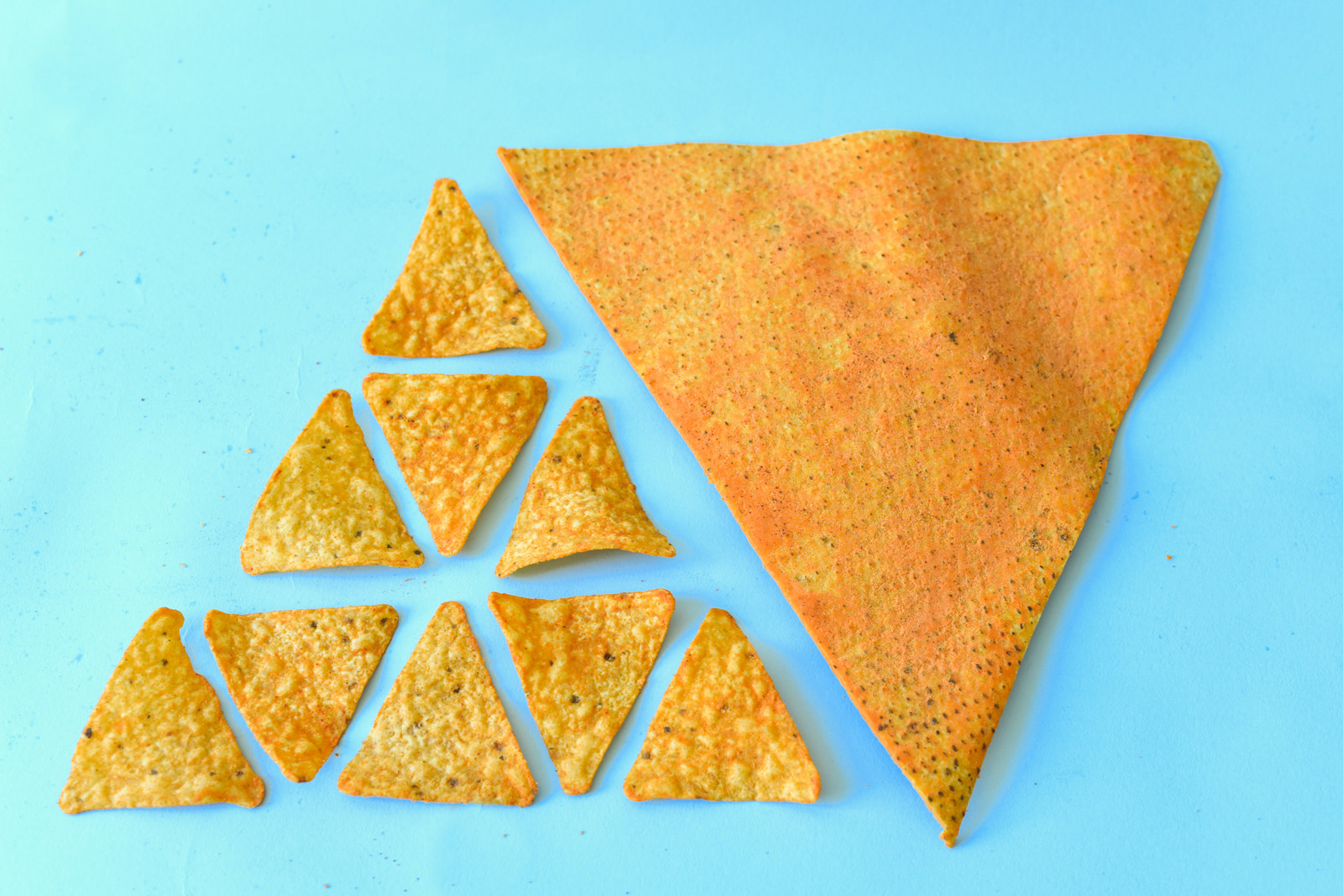 One giant Dorito is available for auction on eBay, and its current highest bid is over $700 (proceeds from the sale will go to the American Red Cross). The company is giving away all the other dino Doritos on social media, because where TF else would you get an oversized tortilla chip?
"I would very much enjoy being the recipient of a #JurassicDorito," one hopeful chip lover tweeted with alarming temerity, basin and spoon in hand.
"GIMMEEEEE," another gracefully implored.
If you need more answers, here's the "origin story" of the Dorito, which allegedly was created with the help of dinosaur DNA.