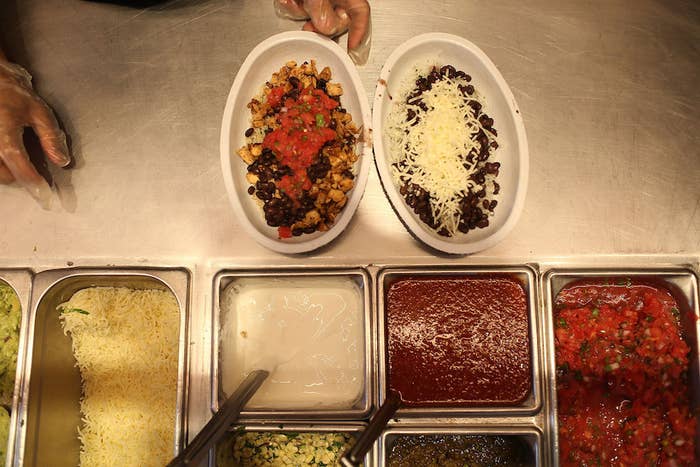 As Chipotle plans a comeback following a severe decline in sales — the result of a series of food-borne illness outbreaks linked to its restaurants in 2015 — the company announced plans to close all stores for a few hours the morning of Monday, Feb. 8, to explain all its new food safety protocols in greater detail to employees. Stores won't open until 3 p.m. local time that day.
It will be, in effect, a giant pep rally.
"In early February, we're going to have an all-company meeting, all 60,000 or so of us," Chipotle founder and co-CEO Steve Ells told investors on Wednesday. "We're going to let all of our folks know what we know about how this happened, and, in detail, all the steps we're taking to ensure that it won't happen again."
Most of the all-hands meeting, which will be conducted via satellite, will be focused on testing procedures outside of the restaurants. Already "our folks in the restaurants are well aware of all the procedural things in the restaurants, they're doing them," Ells said. "But what they don't know is the length that we go to at farms to do testing and how we're doing testing in the central kitchen, and our commitment to being the safest place to eat."
Monty Moran, Chipotle co-CEO, added, "The morale in our stores is actually very, very high. .. .[We'll] go through all the stuff with them and thank them, encourage them, thank them for the great work they're already doing, implementing everything that we've already implemented and let them know what the timeline is for the final implementations over the coming weeks."
Chipotle aspires to be "as in front of food safety as we are in front of sourcing great ingredients, like Food With Integrity, [and] in front of the industry in terms of our people culture," Ells said. "It's going to be a great rally."