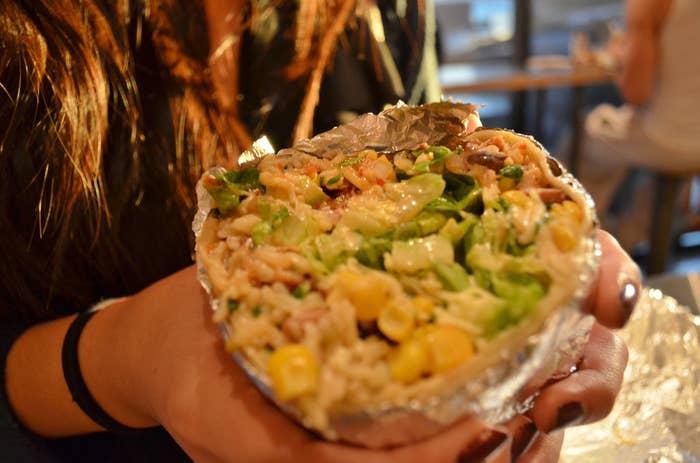 Chipotle can't seem to catch a break. The burrito chain reported lackluster quarterly sales on Tuesday afternoon, sending its stock plunging.
The restaurant, slammed by a series of foodborne illnesses that began in 2015, has struggled to get back on its feet. In this year alone, it has faced a data breach of its payment system and a norovirus outbreak in Virginia. And some early signs suggest that the much-hyped launch of queso dip, which Chipotle promoted with its largest-ever advertising campaign, isn't going as well as it had hoped.
Sales in restaurants open at least a year rose by just 1% in the three months ending in September, calling into question how well Chipotle can compete as fast-food competitors like McDonald's see steady sales growth thanks to low-cost value promotions.
Chief Marketing Officer Mark Crumpacker said in an earnings call on Tuesday that the company will focus first on improving the customer experience, second on enhancing digital ordering and catering, and third on new menu items.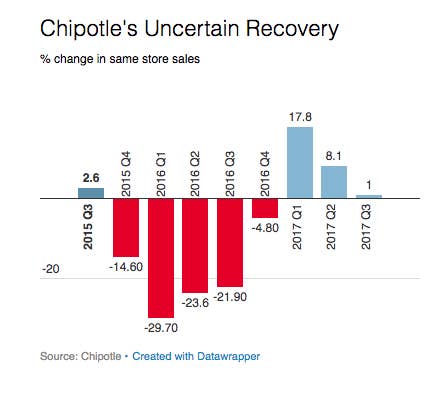 For the full year, Chipotle expects comparable store sales to increase by just 6.5% over 2016, a disappointing improvement considering executives described 2016 as "the most challenging year in our history" after comparable sales dropped by 20.4%.
As traffic to the restaurants has slowed, Chipotle's total revenue is still below 2015 levels, despite having hundreds of additional restaurants. It now has 2,374 locations, compared with 1,931 locations during the same quarter two years ago.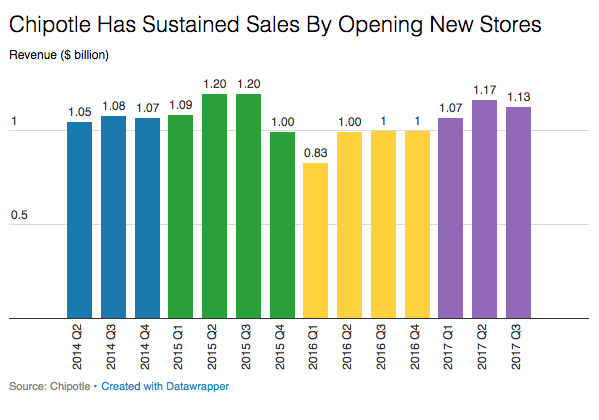 Investors weren't impressed by the latest results, and sent the company's stock price plunging by about 10% in after-market trading as of publication time.