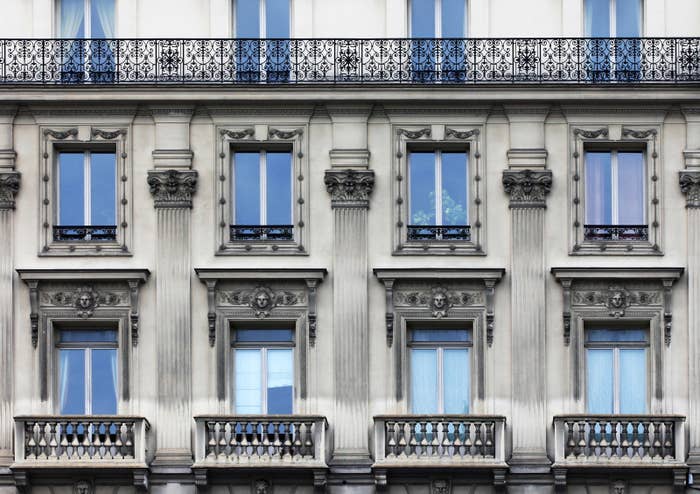 Airbnb and its peers have left a deep enough scar on hotels around the world and created enough of a headache for officials in areas with housing crunches that also draw large volumes of tourists that representatives for cities and hotels around the world are joining forces to combat the short-term rental company.
On Monday, a group of hotel industry representatives from the US, Canada, France, Spain, the UK, Ireland, Italy, Denmark, Japan, Colombia, Ecuador, Argentina, and Australia will attend a conference with presentations by several city officials, hotel groups, and academics to discuss strategies for regulating Airbnb and other short-term rental platforms, which have become home to a growing number of commercial agents who manage large volumes of listings.
"There's a commonality of negative outcomes" around the world, said Vijay Dandapani, the president and CEO of the Hotel Association of New York City, in an interview with BuzzFeed News. "Short-term rental platforms treat these as isolated events, particular to that city, but that is not the case. What happens in Perth is almost identical to what we face here in New York City."
Dandapani, who organized the conference, said because the challenges are similar around the world — a negative impact to the hotel industry, to the housing supply, and the local community — hotels, cities, and affordable housing advocates need to develop a collective response. "We're a fragmented industry versus the platforms. There are maybe just three to four of them and they have a global unified strategy," he said.
And they're big businesses now. On Friday, Airbnb reported more than $1 billion in revenue in the latest quarter; HomeAway (which is owned by Expedia) reported $410 million in quarterly revenue, and Booking.com said as of the end of September, it had more than 5.7 million listings in homes, apartments, and other "alternative accommodations," up 21% year over year.
"The whole economy of the planet has a very few number of platforms, which became bigger and bigger every day," said Sergi Mari, manager of tourism, commerce, and markets for the Barcelona City Council. "This new reality is complex." Mari said while cities can't build a "'front' against the 'bad platforms'" — regulation will fall to local authorities — they are exchanging experiences to better understand what is happening.
New York City Council Speaker Corey Johnson told BuzzFeed News, "Twenty-first-century problems require complex solutions, and global issues require global dialogue. Lots of cities around the world are trying to figure out how to deal with short-term rentals, and I think it's important to have an international exchange of ideas as we try to deal with this issue thoughtfully."
In response to the meeting, Airbnb is planning a protest of hosts outside of the conference. It also posted an online video criticizing Big Hotel's efforts to crack down on short-term rentals, with hosts holding signs that read, "The system is rigged."
Regulatory uncertainty has complicated any potential plans Airbnb may have to have its IPO in the near future. American cities including New York, Boston, San Francisco, and Washington, DC, have rolled out restrictions on short-term rentals and increased their enforcement. London limits hosts to 90 days of home sharing per year. Berlin put strict rules and a massive fine on home sharing in 2016 with some success, although it has softened those restrictions. Barcelona commissioned a large team of inspectors to sniff out illegal rentals.

In a statement, Josh Meltzer, who works in public policy for Airbnb, said the company is ready for a truce. "After years of fighting, the reality is that we both remain in this same position, with the big hotels on one side and our host community on the other. ... For our part, we are more than willing to come to the table."
Lee Thomas, an Airbnb host in Queens and cofounder of the Home Sharing Association of America, said, "If the hotel representatives gathering in New York City want to talk about the future of short-term rentals, they should come across the street and invite us — the real people who depend on home sharing — to the conversation."
Yet officials in cities facing an affordable housing crisis are troubled by the short-term rental industry's impact on housing prices. David Wachsmuth, a professor at Canada's McGill University who has researched short-term housing, said, "There's empirical evidence that the more Airbnbs you have, the higher rents and housing prices get. It's easy to understand on a simple, logical level — you reduce supply, but you don't change demand for housing — and that intuition is correct."
Wachsmuth estimates that the proliferation of short-term rentals in New York City has increased rent by $384 per year there. And while Airbnb touts itself as a platform for people to make some money from their spare bedroom in their home, he said a majority of the revenue on the platforms goes to commercial operators, who often have with a large number of full-time listings.
"Bad actors use Airbnb and other platforms to turn what could be affordable housing into illegal hotels, and it is unacceptable," said Johnson.
London Assembly Member Tom Copley said, "You're starting to see people building up groups of properties and letting them out by short-term letting agents" and people who "own a couple of properties and find they can make more [renting to travelers] than by letting out to a few tenants."