Exclusive: On Protest Anniversary, Turkish President Stays In $6,800 Hotel Suite, Wife Shops At Hermès
Hayrünnisa Gül browses $195 ties at the upscale fashion boutique one year to the day after police cracked down on a demonstration in Istanbul's Gezi Park, sparking months of violent protests. Update: A presidential spokesman said that the president paid for the luxury hotel suite with his own money.
The first lady of Turkey went shopping at the upscale Hermès boutique in Boston on Saturday, the first anniversary of the Gezi Park demonstrations. The police violently broke up that protest, sparking demonstrations that convulsed Turkey for months.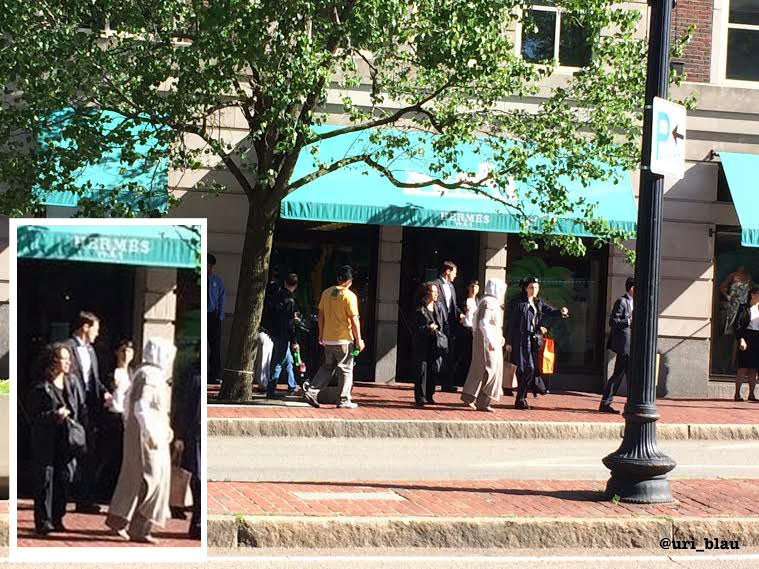 The first lady stopped at Hermès soon after she and her husband left the Mandarin Oriental Boston's Oriental suite, which goes for $6,800 a night, not including tax.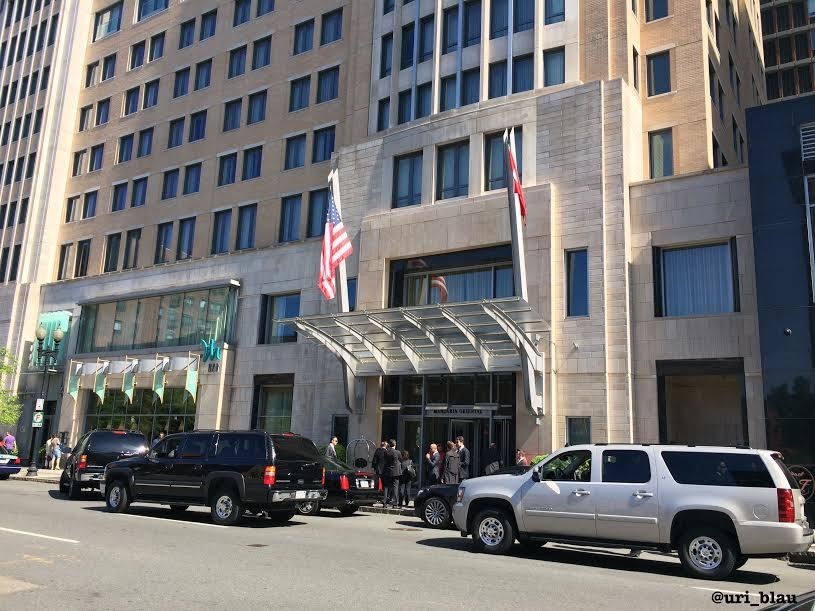 President Abdullah Gül and his wife, Hayrünnisa Gül, left Turkey on May 28 to participate in the graduation ceremony of their younger son, Mehmet Emre Gül, from Harvard University.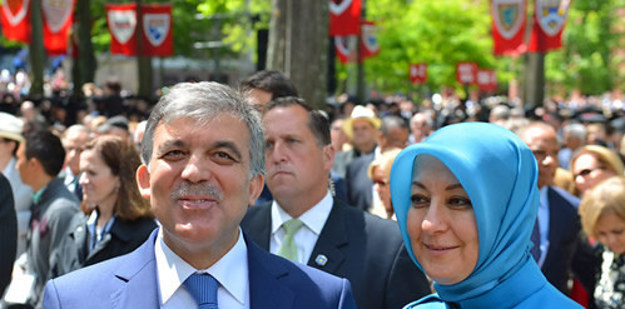 Yusuf S. Muftuoglu, advisor to the president, confirmed that the first lady had shopped at Hermès, using her own money, and that the president paid for the hotel room with his own funds. "The program of Mr President was semi-official," he wrote, noting that Gül had spoken at Harvard and met with business executives and academics. "The President paid personally his and his family's private expenditures, including the hotel and flights. The expenses of security and protocol teams, in the meantime, have been paid from state budget, which is the routine practice."
Exactly a year earlier, police cracked down on a demonstration at Taksim Square's Gezi Park. The demonstrators objected to plans to destroy the park, the last green space in central Istanbul, and develop the area.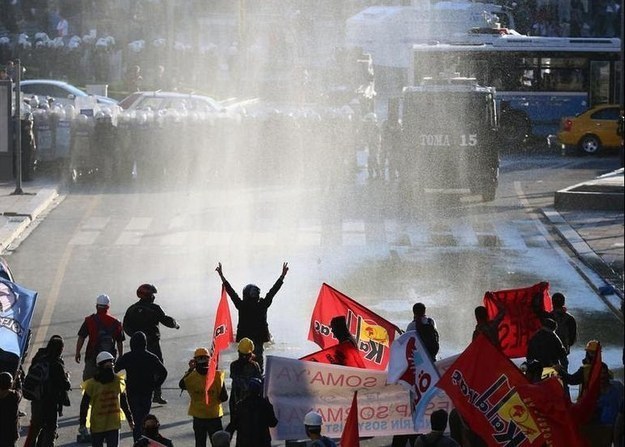 Over the next months, at least five people died and thousands were injured during anti-government protests that swept over the country. Back then, Gül responded, "The messages delivered with good intentions have been received." Gül was viewed by many as a source of moderation and calm, at least in comparison to Prime Minister Recep Tayyip Erdoğan, who was generally seen as much more hard-line.
Saturday, while police in Istanbul used tear gas and water cannons to break up protesters who were marking the somber and politically charged anniversary, the country's first lady leisurely entered the Paris-based boutique.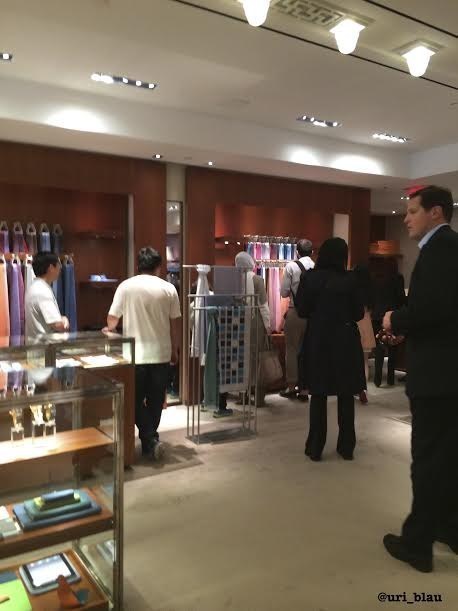 She had an entourage of at least six. Mrs. Gül, guarded by earplugged security personnel, examined silk ties (priced $195 and up) and other luxury items. After 20 minutes of shopping, she left for a stroll in Boston Common, with her escort carrying a big orange Hermès shopping bag.
Muftuoglu, the president's advisor, wrote in an email that "the first lady has visited Hermès, and that she paid for the shopping herself, from her personal budget."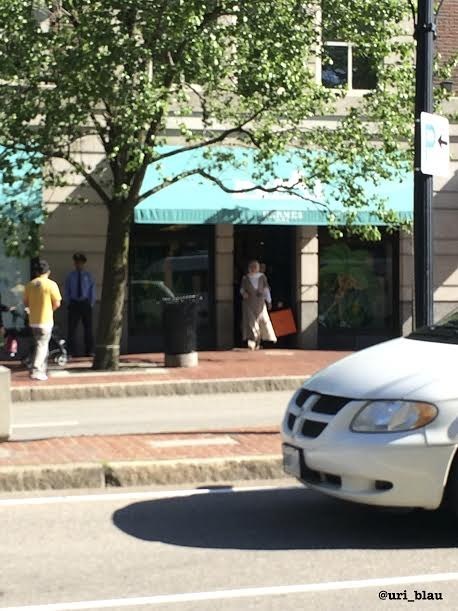 He declined to say if the first lady was aware that yesterday was the anniversary of the demonstration. He said he had forwarded a request from BuzzFeed to interview her, but no response has come.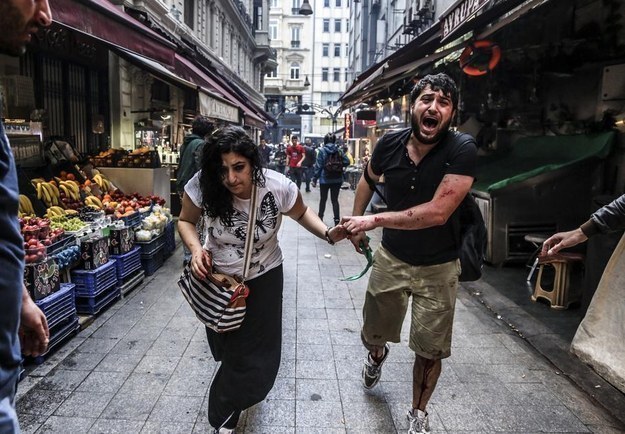 The day before Mrs. Gül's shopping trip, her husband gave a lecture at Harvard's Kennedy School.
During the panel he was asked by Emrah Altındiş, a Turkish professor, "How do you sleep at night when people are dying in Turkey? Aren't you ashamed to be at the head of such a state?" Apparently angered, Gül replied, "Now, you listen to me. No one can give you the right to ask a question in this way." The president also described as "misleading" some of what Altındiş said.
The presidential couple spent their nights in the Oriental suite of Boston's Mandarin Oriental Hotel, overlooking the Back Bay neighborhood.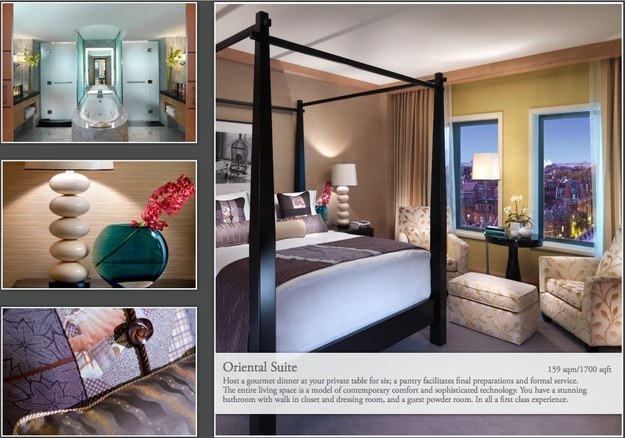 The 1,700-square-foot suite, which features a Jacuzzi among other amenities, costs $6,800 a night, a hotel employee said.
The annual salary of President Gül was not immediately available, but according to the World Bank, Turkey's per capita gross domestic product was $10,666 in 2012.
Uri Blau is an investigative journalist specialized in military and political affairs, corruption and transparency. He is a 14' fellow at the Nieman Foundation for Journalism at Harvard University.

Contact uriblau at uriblau@gmail.com.

Got a confidential tip? Submit it here.