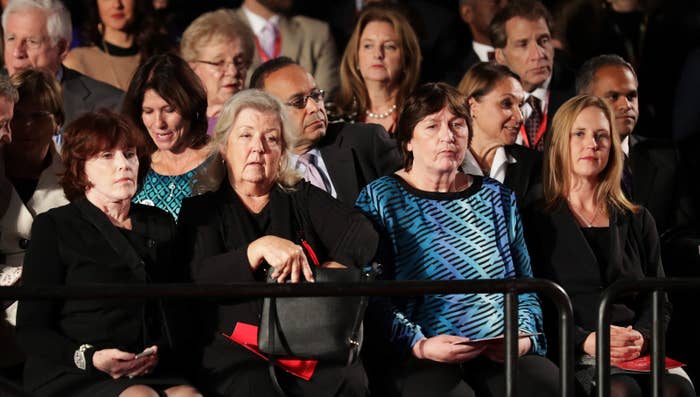 An attorney who has long worked to highlight sexual misconduct accusations against Bill Clinton has reportedly been tapped to help lead the US Department of Education's Office for Civil Rights.
Candice E. Jackson has accepted a position as deputy assistant secretary for civil rights and also will serve as the acting assistant secretary for civil rights, according to an announcement by Pepperdine University, her alma mater. Jackson said she had accepted an appointment to work with the Education Department but did not specify what that role would be.
If Jackson steps in as acting assistant secretary, she would bypass the Senate confirmation process to take the reins of the Office for Civil Rights, the agency that investigates schools for race, disability, and gender discrimination issues, until President Trump puts forward a permanent nominee.
The White House and the Education Department have made no announcements about Jackson's appointment, and neither would comment on Monday. Jackson also would not comment to BuzzFeed News. Pepperdine referred any further request for information to the Education Department "on how they would like to handle the announcement of her appointment."
Jackson is a lawyer based on the West Coast who previously worked at Judicial Watch, a conservative group that often focuses on illegal immigration issues. She has not worked in government before, but she played a prominent role in the last presidential campaign by focusing attention on Hillary Clinton's defense of Bill Clinton against sexual misconduct allegations.
Jackson traveled with four accusers — Kathleen Willey, Juanita Broaddrick, Paula Jones, and Kathy Shelton — to the second presidential debate, where they held a press conference with Donald Trump before sitting in the audience. Broaddrick and Willey accused Bill Clinton of sexual assault, while Jones said the former president harassed her. Hillary Clinton was a court-appointed defense attorney for a man accused of raping Shelton when she was a child.
The Office for Civil Rights is the primary federal agency that investigates K-12 schools and colleges for mishandling sexual assault cases. During the Obama administration, it drew attention to racial disparities in school discipline.
For the better part of the past year, Jackson spent a considerable amount of time criticizing how Hillary Clinton allegedly intimidated the women who accused Bill Clinton of sexual impropriety and rape. Jackson wrote a book in 2005, Their Lives: The Women Targeted by the Clinton Machine, that detailed sexual misconduct accusations against Bill Clinton.
Jackson disclosed when the book was released that she is a rape survivor. Within Their Lives, Jackson described herself as a libertarian feminist and criticized policies that liberals generally support, like affirmative action. She wrote in her book, "liberals place much emphasis on helping racial minority groups and women. Under the guise of 'equal rights for all,' leftist policies usually end up going far beyond removing actual barriers that have subjugated members of these groups and attempt to provide extra assistance or protection for such groups."
Jackson also took on sexual harassment laws in the book. She criticized them broadly, saying they caused men to "self-censor themselves to avoid being accused of sexual harassment," and that institutions removed "valid expressions of art" for the same reason. Laws to combat sexual harassment, Jackson wrote, gloss over "the reality that unwanted sexual advances are difficult to define."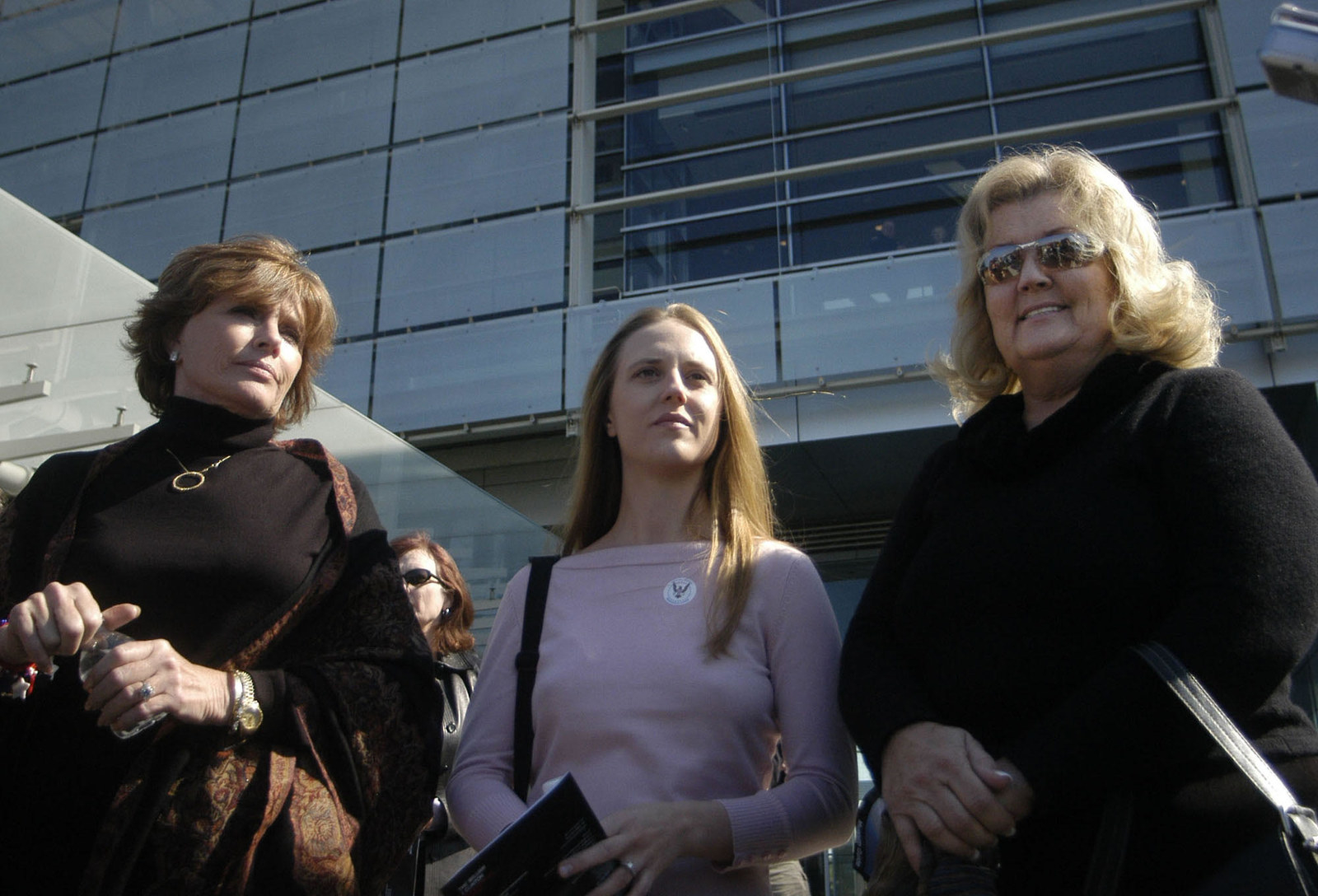 Jackson's position at the Education Department would put her in charge of enforcing federal laws designed to combat sexual harassment in schools.
After her book's release in 2005, Jackson held events at the Clinton Presidential Library and Museum with Broaddrick and Willey "to draw attention to Bill and Hillary Clinton's treatment of women," they said at the time. In 2016, Jackson began publishing excerpts from her book on various conservative websites. She then began accompanying Broaddrick for interviews, and Jackson wrote articles for conspiracy websites like InfoWars — which promoted the false "Pizza Gate" theory — and World Net Daily — whose writers have insisted repeatedly that Barack Obama was secretly gay.
In October, Jackson began promoting on social media a nonprofit called Their Lives Foundation, where she served as the executive director. The foundation spent much of its time accusing Hillary Clinton of mistreating women throughout her career, including the women who lobbed accusations against her husband.

After several women started to come forward in the waning days of the presidential campaign to accuse Trump of sexual assault, Jackson stood with the GOP candidate. The accusers were lying "for political gain," Jackson wrote on Facebook, and "evidence is piling up that shows these recent accusers against Trump are, frankly, fake victims. Falsely painting yourself as a victim is not only horribly unfair to the person wrongly accused; it's also an insult to real abuse victims."