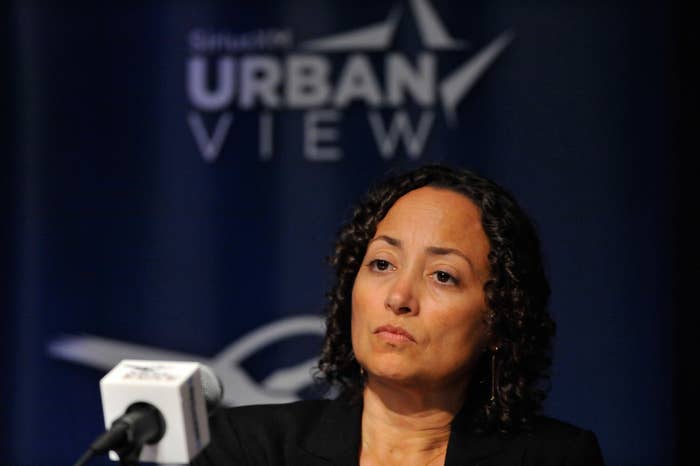 The U.S. Department of Education declared Wednesday that Wesley College in Delaware violated the rights of students accused of sexual assault by rushing to judgment in sexual misconduct cases and failing to follow the school's own policies after receiving reports of harassment.
Wesley, a small college in Dover, discriminated against students accused of sexual misconduct in multiple cases between 2013 and 2015, according to an investigation by the education department's Office for Civil Rights. The federal government said Wesley's treatment of accused students violated their rights under Title IX, the gender equity law more often used by victims to assert that their rights were violated.
Title IX has played a key role in the Obama administration's efforts to combat campus rape and mistreatment of victims — though the effort has attracted criticism from some Republicans in Congress, conservative columnists, and the civil liberties group the Foundation for Individual Rights in Education (FIRE), who have argued that accused students get short shrift during campus proceedings. Dozens of men have sued their universities claiming their rights were violated too.
Wesley is not the first school found to have violated Title IX in its treatment of accused students, according to an education department spokeswoman. The Office for Civil Rights cited the University of Virginia in a report last year. But this marks the first time a press release has been issued that focuses solely on how a school dealt with students accused of sexual misconduct. Generally, such announcements focus on treatment of alleged victims.
Justin Dillon, an attorney who frequently represents students accused of sexual assault, told BuzzFeed News he does not see this as representing a change in thinking at the education department. "The college's violations of its own policies — such as its failure to even show the complainant the evidence against him — were so flagrant that even OCR had little choice but to come down on it," Dillon said. "So while this is nice to see, I don't think one can fairly say it's the pendulum swinging back towards fairness."
Among the violations cited by federal investigators were that Wesley imposed interim suspensions against students accused of sexual assault without interviewing them, and that at least one accused student was never interviewed during the investigation into his alleged wrongdoing. Nor were accused students given the chance to present witnesses and other evidence at their disciplinary hearings, investigators concluded.
While the Office for Civil Rights has previously knocked schools for taking too long in investigations, it found that Wesley completed them too quickly — in as little as two business days. This "may not provide sufficient time" to conduct a thorough investigation, the office said.
The federal inquiry resulted from a complaint filed in May 2015 on behalf of an accused student who was charged and expelled within a week, just before he was to have graduated. The student said the report against him was not fully investigated, resulting in him being wrongly disciplined.
In that case, two female students reported that a consensual sexual encounter he had with a woman was livestreamed to a group of fraternity members. The filming happened without the woman's consent, but she said the accused student was not involved in organizing it. The man and three friends were placed on interim suspension after one of them admitted to having a camera set up for the livestream.
Neither the accused student nor his friends was given an opportunity to schedule an "educational conference" to give their version of events and contest or accept their guilt, which was standard at the time for the college's sexual misconduct cases. None of them was given a copy of the report containing the accusations or the investigative findings prior to their judicial hearing. The hearing took place on April 7, 2015, a week after they were accused. All four were found guilty and expelled.
According to the investigation's findings, the woman subsequently learned that the accused student did not know about the filming until after it had happened and told one of the administrators, but his expulsion was upheld.
"Here, some of the failures are pretty egregious," Will Creeley, vice president of legal and public advocacy at FIRE, told BuzzFeed News. "You have the student who was accused unable to tell his side of the story, which is basic due process 101."
In a statement, the school said, "Wesley College appreciates the insights and recommendations provided by the Office of Civil Rights, and will incorporate them into our ongoing efforts of providing our students and community an educational environment that is second to none." According to the college's website, it has an enrollment of about 2,500 students.
Wesley will now have to make a series of reforms to its sexual harassment policies, improve training for staff, establish a Title IX committee that includes staff and students, and reinvestigate specific cases that the Office for Civil Rights highlighted from 2013 to 2015 and "provide remedies as warranted." This could include paying the accused students for the cost of enrollment at other schools.