So by now, you've definitely heard of the hit Broadway play Hamilton.
And if you've heard of Hamilton, you've definitely heard of this guy.
He recently sat down with BuzzFeed's own Heben and Tracy from the podcast Another Round With Heben and Tracy!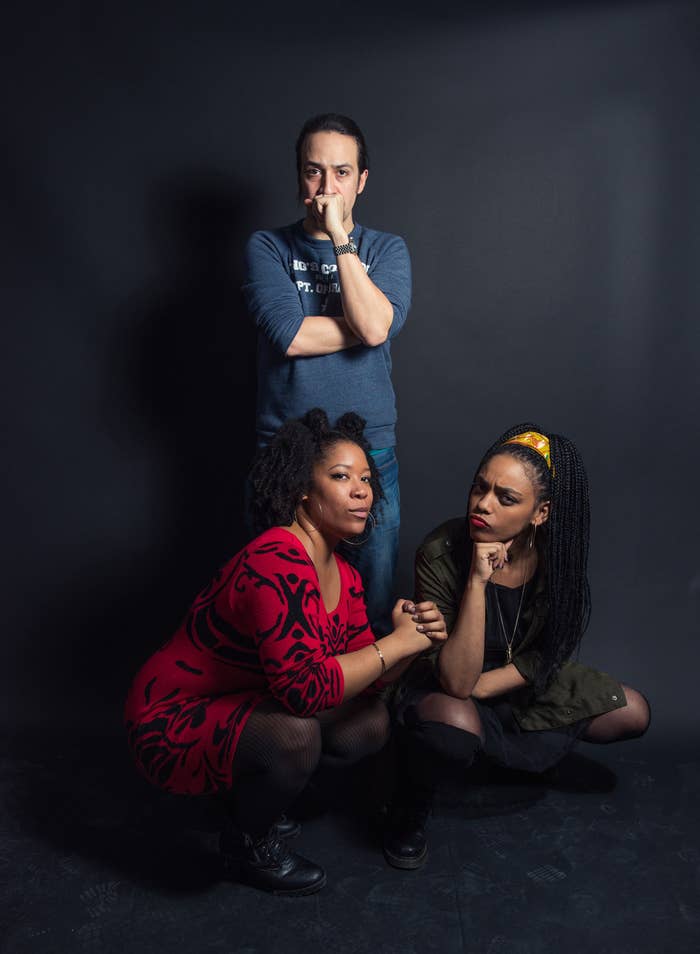 While chatting with our fearless co-hosts, Lin-Manuel told an amazing story of the night Kanye West came to see the play with Kim in tow.
Lin-Manuel was on stage Hamiltoning it up when he looked out and saw Kim and Kanye.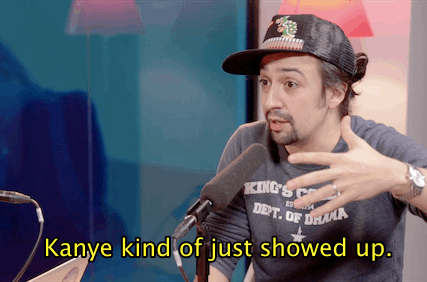 They locked eyes, and Lin-Manuel did not throw away his shot (ha) to let Kanye know that he knew he was there.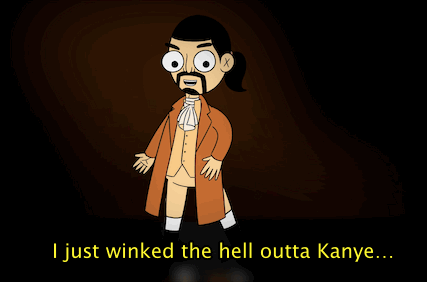 At intermission, Kimye went backstage to hit the bathrooms, and that's when Lin-Manuel said to Kanye: