Home Depot Apologizes Profusely After An Insensitive Tweet
The company posted a picture of a man in a monkey mask sitting between two black men and asked readers which isn't like the others. The person responsible for the tweet has since been fired.
Home Depot is on a fantastic online apology tour after someone posted the following picture from their Twitter account.

Given the hurtful history of black people being compared to apes and monkeys, many took offense to the image and its caption.


As a result, Home Depot basically apologizing to every single person on Twitter.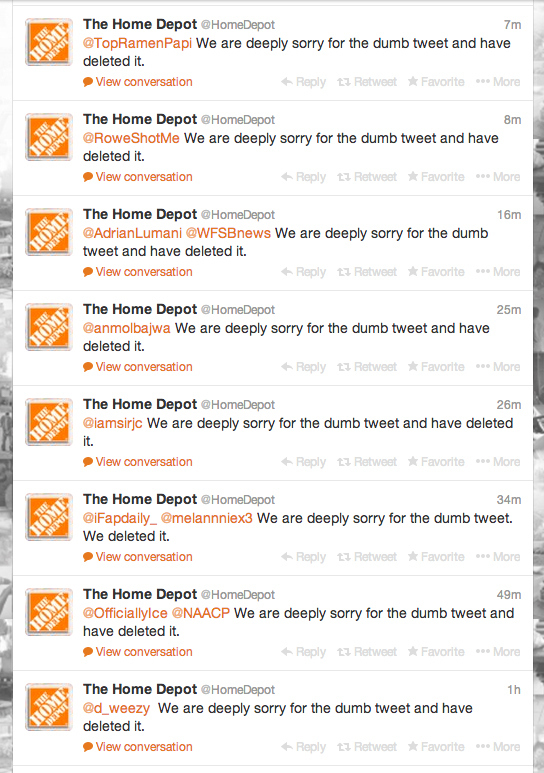 They even shot apologies to the NAACP, Al Sharpton, and Jesse Jackson, who didn't even comment on the tweet.
Preemptive apologies? Kind of genius when you think about it.
Home Depot has since reported that the person responsible for the tweet has been fired.