Soccer players aren't the only ones scoring during the World Cup in Brazil.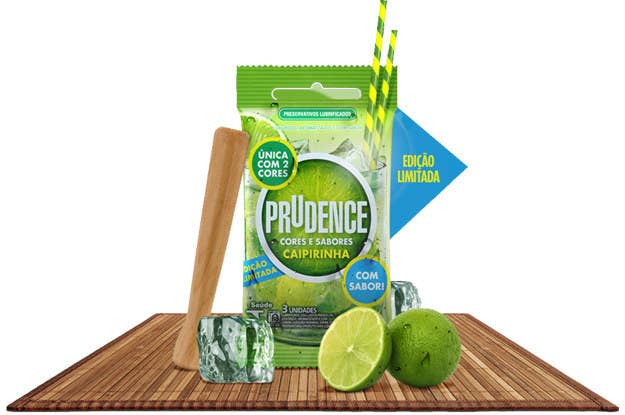 The condoms are yellow and green, the national colors of Brazil, and flavored to taste like Brazil's national cocktail, the caipirinha.
The caipirinha is made with sugar cane liquor, sugar, and lime.
The condoms are produced by the world's largest maker of condoms, Karex, and were ordered by DKT International, a firm based in Washington, D.C. that aims to "provide safe and affordable options for family planning and HIV prevention through social marketing."
Because really, being naked shouldn't mean that you can't show your team spirit.