World Trade Center Reopens For Business
More than 13 years after the Sept. 11, 2001, terrorist attacks, Conde Nast will begin moving in to the new One World Trade Center.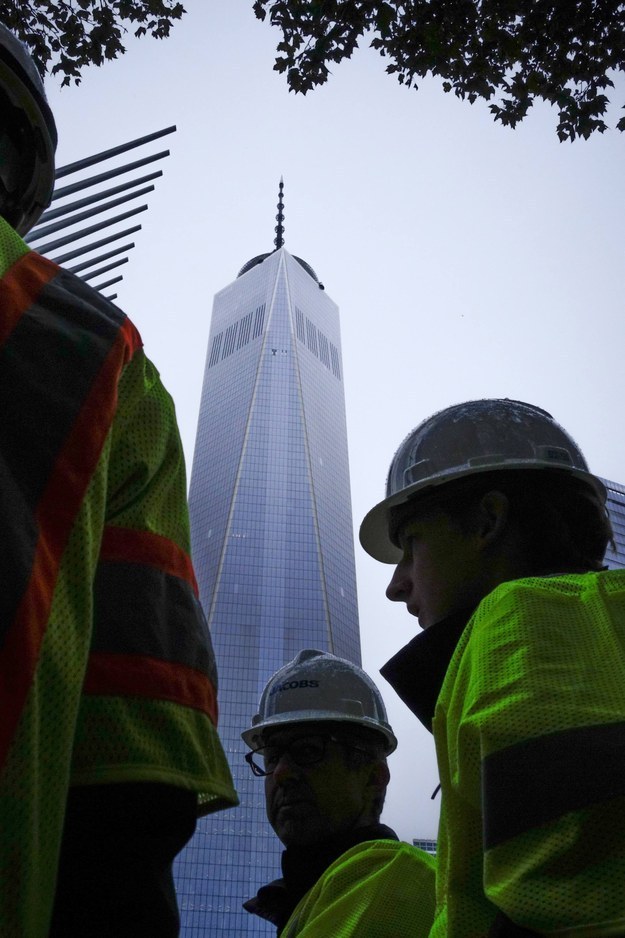 The World Trade Center will reopen for business Monday, more than 13 years after the Sept. 11 terrorist attacks.
Publishing giant Conde Nast will begin moving into the 104-story, $3.9 billion One World Trade Center, the tallest skyscraper in the Western Hemisphere.
The Associated Press reported:
Only about 170 of his company's 3,400 employees are moving in now, filling five floors of the tower, said Patricia Rockenwagner, a Conde Nast vice president and spokeswoman. About 3,000 more will arrive by early 2015.
Vogue Publisher Anna Wintour will move in on the 25th floor, the New York Times reported, and "Graydon Carter, the editor of Vanity Fair, will take the 41st floor." The law firm Sabin, Bermant & Gould is scheduled to take the highest floor.
Officials at the Port Authority of New York and New Jersey, which owns the site, have called the building the most secure in the world.
The tower sits at the center of the site where the Twin Towers once stood, and overlooks the National September 11 Memorial & Museum.
The Port Authority, which will use space in the building, has already moved some employees in. And the federal General Services Administration will eventually use 275,000 square feet.
"One World Trade Center serves as a symbol of the resilience of the people of New York. Today, as we open its doors for the first time, we remember that strength and courage will always conquer weakness and cowardice," New York Gov. Andrew Cuomo said.