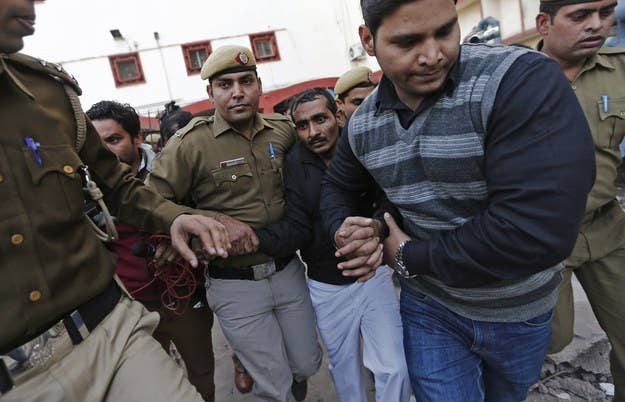 Uber apologized Thursday for the alleged rape of one of its passengers in India, but only said it was reviewing possible changes to the service like stronger driver background checks.
The fast-growing company has been under fire around the world — it's been banned in Spain, Thailand, and India — after a driver was accused of sexually assaulting a passenger in New Delhi.
"We are sorry and deeply saddened by what happened over the weekend in New Delhi," the company said in a statement on its website. "Our hearts go out to the victim of this horrible crime."
The message strikes a much more conciliatory tone than the company's previous comments on the incident, in which CEO Travis Kalanick seemed to blame New Delhi for not performing adequate background checks. Police have said that Uber itself may face charges if an investigation shows officials misled riders about how they background check drivers.
The company said it was conducting an "audit" of "our verification, rider feedback and support processes. We are implementing measures to ensure that critical rider feedback is escalated immediately and immediate action is taken in every instance. We are also re-reviewing rider feedback on every driver partner across India to make sure nothing has been missed."
It also said it's considering more thorough background checks. "We are assessing all driver screening processes. We are evaluating additional screening options to include background checks on all our driver partners in India above and beyond what is currently required," the company said.
Meanwhile, India Today reported that the accused driver, Shiv Kumar Yadav, will be held in jail until his next court appearance on Dec. 24.