North Korea Suffers Another Internet Outage, Blames U.S.
"We do not expect the gangsters to pay heed to our warnings." Update — Dec. 27, 11:44 a.m: North Korea's internet collapsed again on Saturday.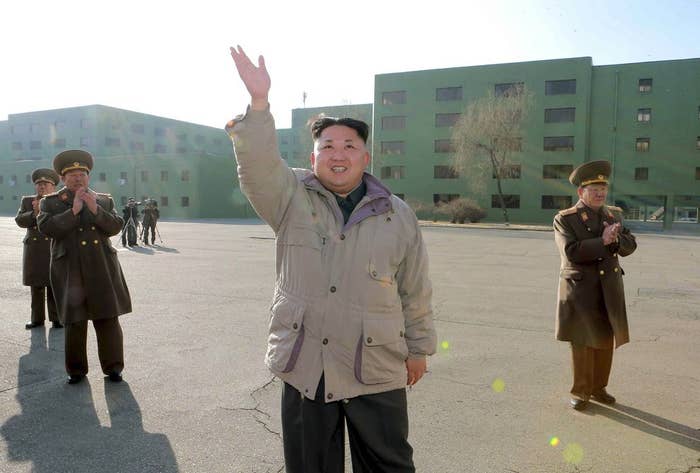 North Korea on Friday blamed the U.S. for widespread internet outages that struck the isolated nation earlier this week, the National Defense Commission said in a news release.
The country's web access was down for nine hours on Dec. 22 after President Obama promised a "proportional response" once the federal government concluded that North Korea was behind the hack of sensitive and embarrassing Sony documents.
Another internet outage plagued the nation on Saturday, Chinese state-media and the cyber security firm Dyn Research reported.
"At Pyongyang time 7:30 pm (1030 GMT) North Korea's Internet and mobile 3G network came to a standstill, and had not returned to normal as of 9:30 pm," Xinhua News reported, adding that throughout the day the internet had been "very unstable."
Around 11:15 a.m. on Saturday morning, Dyn Research tweeted that North Korea's internet had returned after a nation-wide outage that lasted about five hours.
In North Korea, internet access is already limited and there are only about 5,500 websites.
The hackers said they were offended by the film The Interview which depicts the assassination of North Korea leader Kim Jong-un. The film was pulled from major theater chains after the hackers threatened violence at movie houses that screened it.
No one has taken responsibility for knocking out North Korea's web services, and Washington D.C. has said it was not involved. North Korea has said it wasn't involved in the Sony hack.
"Obama always goes reckless in words and deeds like a monkey in a tropical forest," said the National Defense Commission statement released on Friday.
"If the U.S. is to persistently insist that the hacking attack was made by the DPRK, the U.S. should produce evidence without fail, though belatedly," the statement said, adding, "the U.S., a big country, started disturbing the internet operation of major media of the DPRK, not knowing shame like children playing a tag."
"We had already warned the U.S. not act like beating air after being hit hard by others," the statement continued. "Of course, we do not expect the gangsters to pay heed to our warnings."
The statement also said The Interview violated international laws.
"If the U.S. persists in American-style arrogant, high-handed and gangster-like arbitrary practices despite the repeated warnings of the DPRK, the U.S. should bear in mind that its failed political affairs will face inescapable deadly blows," the statement concluded.