Minimal Grand Jury Information Released In The Eric Garner Case
The District Attorney asked for a general accounting of what the grand jury heard, a source said, a stark difference from the complete evidence and testimony release provided after the Ferguson, Missouri grand jury.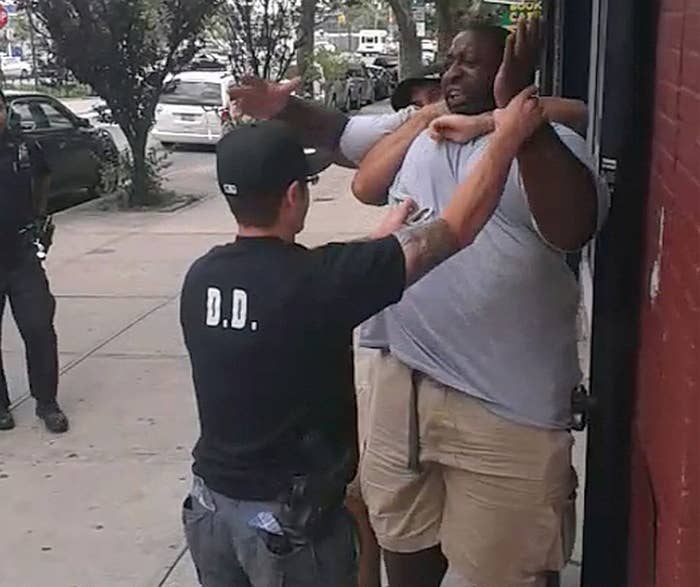 After a Staten Island grand jury decided Wednesday to not indict an NYPD officer for applying a fatal chokehold on Eric Garner, District Attorney Dan Donovan said he requested that a judge order the release of "specific information."
On Thursday, judge Stephen Rooney ordered a partial release of Donovan's request.
Donovan didn't ask the judge to release transcripts, as the district attorney did in the Ferguson case did, a source said, adding that Donovan didn't ask for much more than what was released. About "75% to 80%" of Donovan's request was granted, the source said.
Here is the sum of that information. These aren't the documents that will eventually be released, this is the release: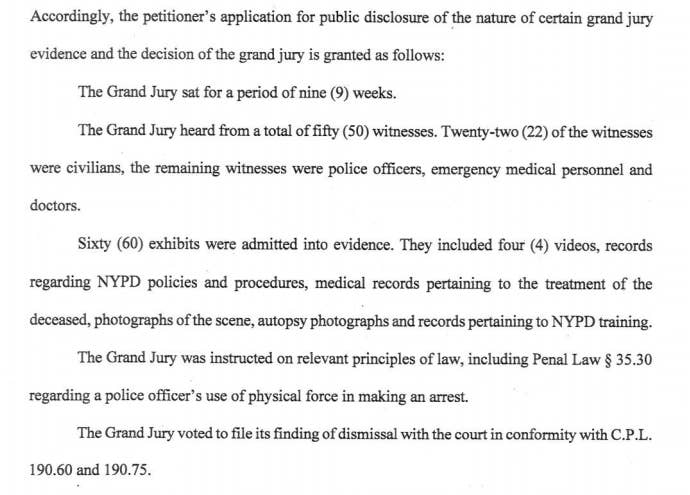 Donovan said in a statement:
Pursuant to the Court's Order dated today, December 4, 2014, in response to my sealed application made on December 3, 2014, pursuant to CPL §190.25 (4) (a), I am authorized to release only the information contained in the attached Order.

I respect the Court's exercise of its discretion, and will abide by the Court's Order. As such, I will have no further comment in connection with the grand jury proceedings relating to the matter of The Investigation into the Death of Eric Garner."