Man Murdered Near Times Square
The 36-year-old victim was stabbed twice in the chest, the New York Police Department said. The murder disrupted the city's Wednesday morning rush.
A 36-year-old man was found fatally stabbed on the outskirts of Times Square in midtown Manhattan on Tuesday evening, the New York Police Department said.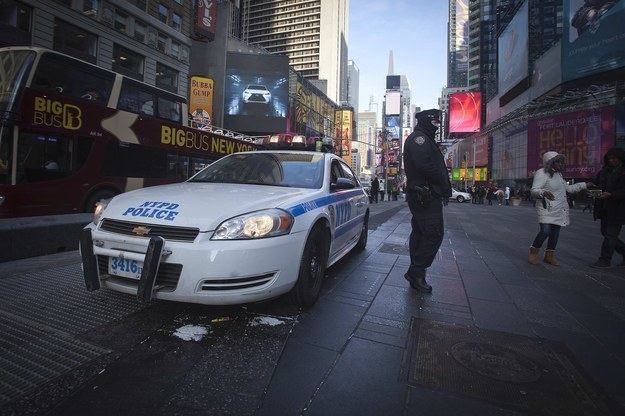 A 911 call made around 9:30 p.m. brought officers to 213 West 40 Street, between 7th and 8th avenues, where the victim was lying unconscious in front of the building. The NYPD told BuzzFeed News the man was attacked inside a nearby café.

Emergency medical workers discovered two stab wounds to his chest while taking him to Bellevue Hospital, where he was pronounced dead.
A police spokesman told BuzzFeed News that the victim had not yet been identified and could not confirm whether the man was homeless, as some outlets reported.
The murder disrupted the early morning rush hour in the busy Midtown blocks.
No one has been arrested over the incident, and the NYPD is investigating.
This is a developing story. Check BuzzFeed News on Twitter for more updates.