Indonesia Suspends Airport Officials After AirAsia Crash
Officials in Indonesia cracked down on the airline industry Monday after an AirAsia flight crashed into the Java Sea in December. Meanwhile, families will get a chance to visit the crash site.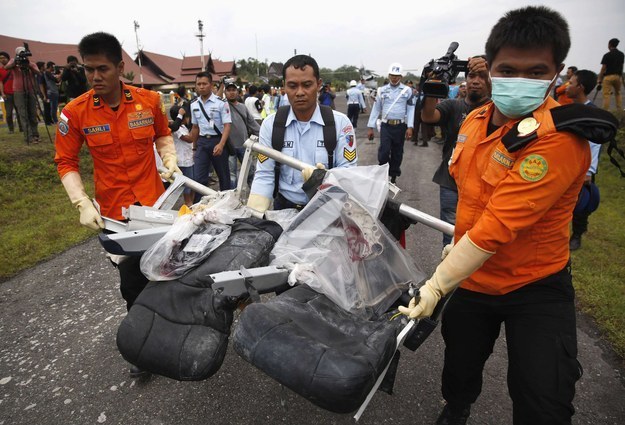 Indonesian transportation officials cracked down on people who allowed AirAsia Flight QZ8501 — which crashed into the Java Sea in December — to take flight without the right permits, the Associated Press reported.
The country's acting director general of air transportation, Djoko Murjatmodjo, said Juanda International Airport's operator and control tower workers have been suspended. Also, the licenses of airlines flying in the country will be investigated to make sure all rules are being observed.
AirAsia Flight QZ8501 only had a permit to fly from the airport, which serves Surabaya, to Singapore on Mondays, Tuesdays, Thursdays, and Saturdays. It was Sunday, Dec. 28, when it crashed, killing 162 passengers and crew.
On Saturday, AirAsia banned all flights between Surabaya and Singapore.
AP reported:
Murjatmodjo said the ministry also issued a directive Dec. 31 ordering all airlines to provide pilots with up-to-date weather reports before they take off. Currently, it's up to the captain and co-pilot to research and evaluate flying conditions before departing. In other countries, the carrier's flight operations department performs that task for them.

...

On Monday, the relatives were offered a chance to visit the site where the plane crashed into the sea, to scatter flowers and say good-bye.

"I will facilitate the families of the victims who want to see the scene directly and how rescuers are battling high waves and bad weather to search for their loved ones and the plane," said Gen. Moeldoko, Indonesia's top military commander. "We'll prepare two aircraft and a warship for them to go there and throw flowers."