Seven terrorists working in three teams methodically coordinated their attacks on Paris on Friday evening, using weapons and suicide belts designed to kill as many people as possible, authorities said.
Paris Prosecutor François Molins laid out the three-hour timeline of the massacres on Saturday, the first official detailing of the assailants' gruesome methods — including the use of Kalashnikov automatic weapons, drive-by-shootings, and explosive suicide vests loaded with shrapnel.
As of Sunday, at least 129 have died, and 42 remain in intensive care. More than 350 have been injured, and 7 terrorists died in six locations.
"These were extraordinarily violent crimes," Molins said, describing the acts as "barbarity." French President François Hollande also called the assault an "act of war" by ISIS, which has claimed responsibility.
The below timeline was taken from several translations of Molins' news conference.
21:20 local time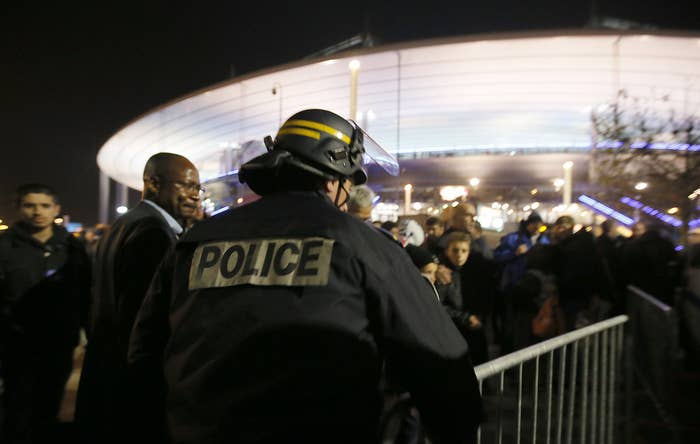 About seven miles away, at the intersection of Rue Bichat and Rue Alibert, a set of assailants pulled up to the Le Carillon bar in a Fiat-type vehicle and opened fire on the crowd with 7.62 milimeter caliber bullets — which are battle rifle grade — from a semi-automatic weapon. They then turned their fire on the restaurant across the street, ​Le Petit Cambodge.
Fifteen people were killed and 10 were critically wounded in the shooting spree.
21:30
A second suicide bomber — using a device similar to the bomb at the stadium — killed himself at Gate H of the soccer stadium.
21:32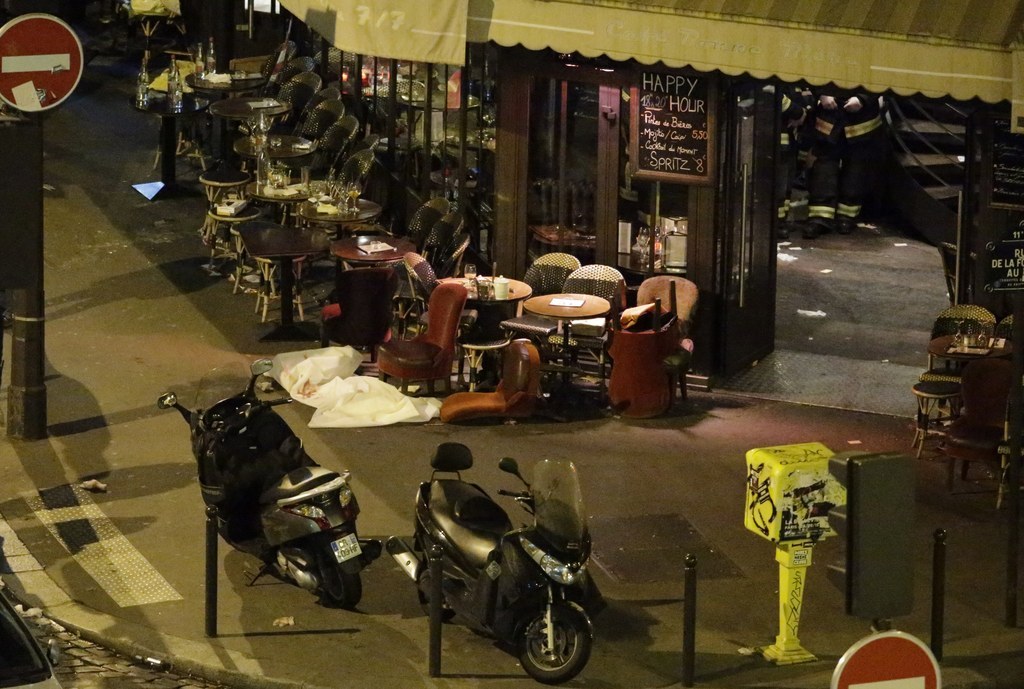 21:36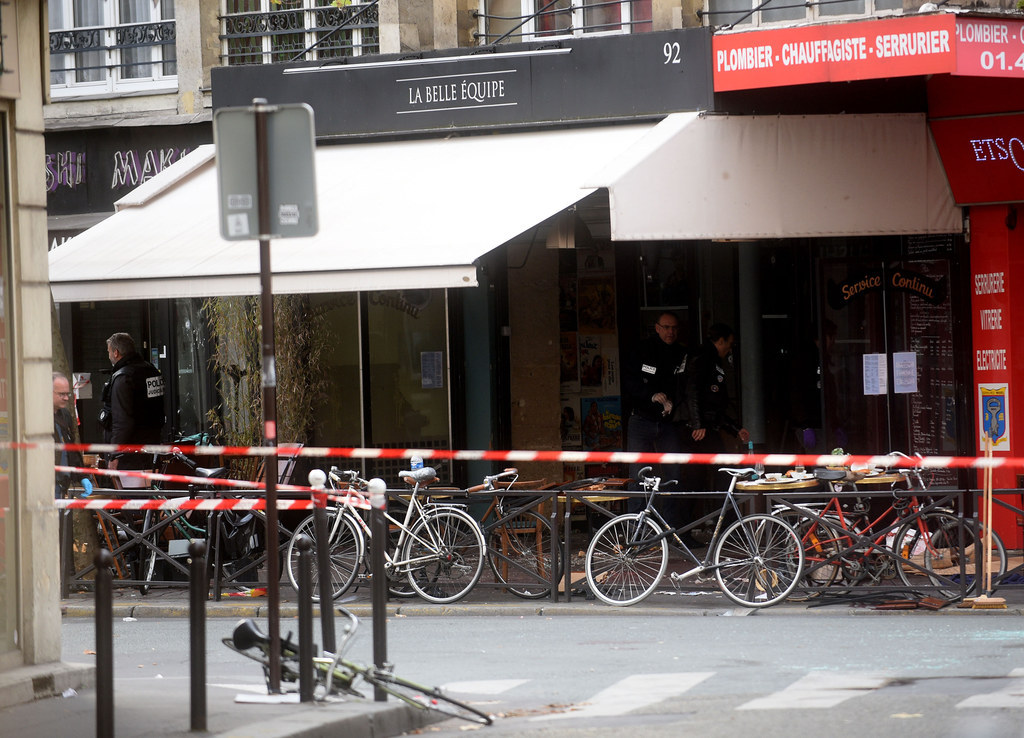 Around 21:40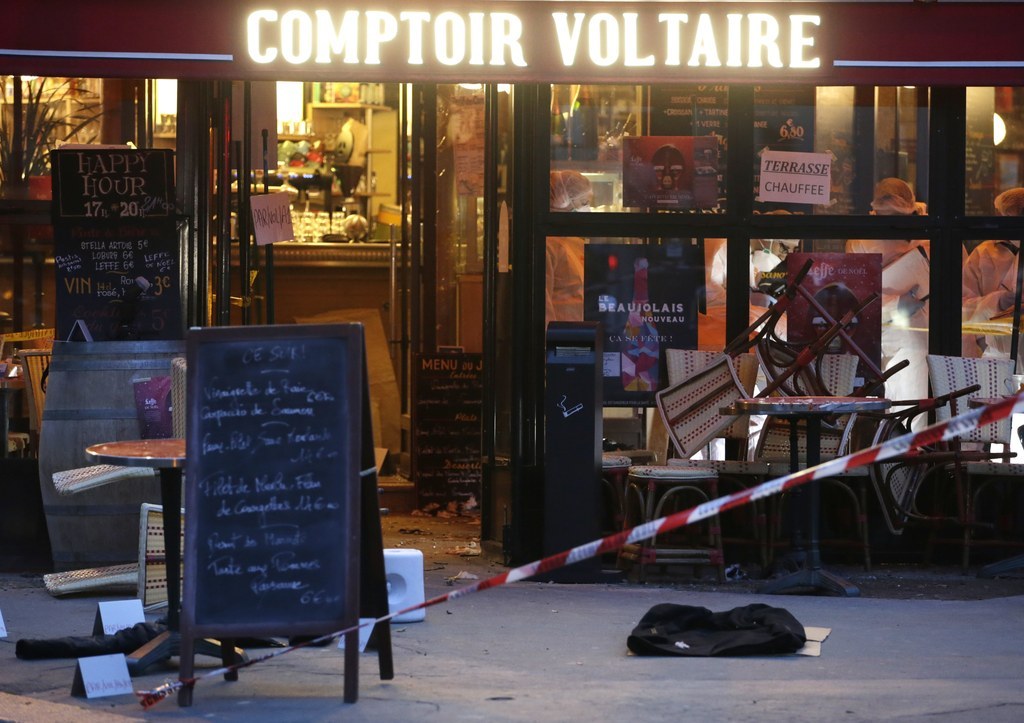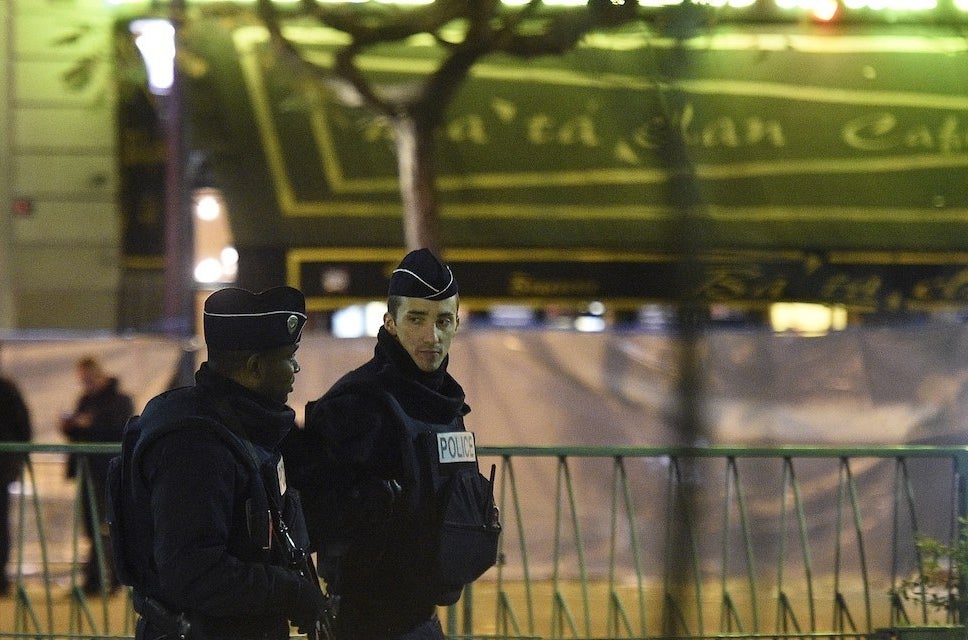 Terrorists laid siege to the Bataclan concert venue — on Boulevard Voltaire where the American rock band Eagles of Death Metal were playing for a capacity crowd.
A black vehicle was parked in front of the venue, and three terrorists entered through the front door. They opened fire on fans in front of the stage, mentioning "Iraq" and "Syria." Hundreds were taken hostage.
21:53
A third suicide bomber killed himself near the stadium.
00:20
Back at the Bataclan, police raided raided the venue, where 89 people were slaughtered. Two assailants detonated suicide vests and police killed one.