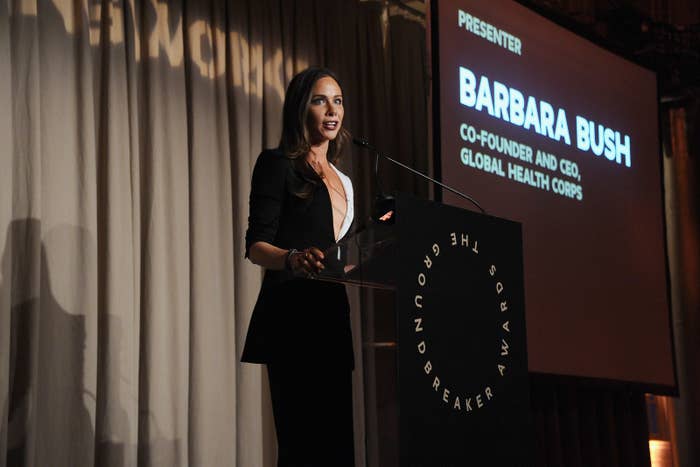 Barbara Pierce Bush, the co-founder of a health equity non-profit and the daughter of former President George W. Bush, will be the headline speaker at a Planned Parenthood fundraiser in Texas on Wednesday.
The event — the 2017 Fort Worth Annual Luncheon — supports the organization that provides healthcare services for women, including abortions. Tickets begin at $150 and go as high at $20,000 for a table.
News of Bush's speech — first reported by the Texas Tribune — comes several days after it was revealed that a draft Obamacare repeal plan, created by House Republicans, would defund Planned Parenthood. If the measure were introduced and passed in that chamber it would set up a major battle in the Senate.

Cecile Richards, the president of Planned Parenthood, told BuzzFeed News it is "really exciting" to have Bush speak.
The event, she said, draws about 2,000 people. "It's huge, and such a diverse crowd, a lot of elected officials, a lot of Republican sort of first families," Richards said, adding, "I don't know if she's ever spoke at any [Planned Parenthood] event before."
Denying Planned Parenthood of its federal funds — a priority for many Republicans — would devastate the organization, and supports said it could leave thousands of women without ready access to reproductive health care.
Bush has expressed support for Planned Parenthood in the past — and her mother, former first lady Laura Bush, said in 2010 she supports abortion. Their views run counter to their father and husband, the former president, who was a staunch opponent of abortion.
Bush's non-profit, Global Health Corps, said on its website that it partners with several Planned Parenthood affiliates.