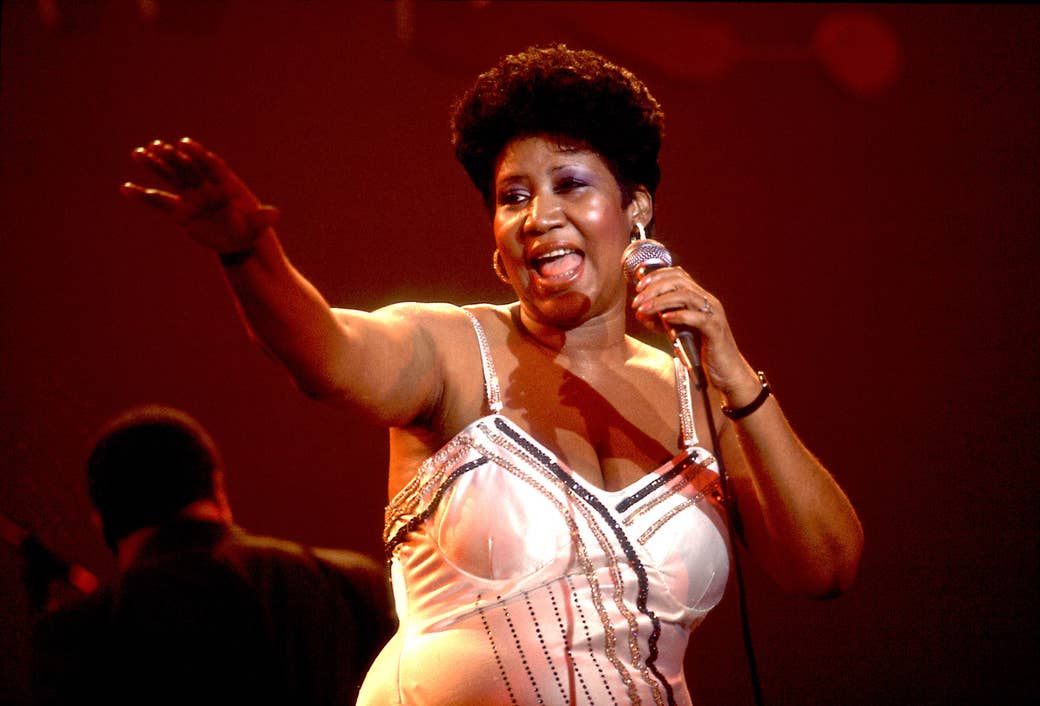 Sometimes, when I want to sound like the kind of smug, flannel-wearing guys who know the B-sides of obscure soul records, I ask people what the best cover of all time is. Not their personal favorite, or a cover so bad it's beloved in a cult way. I mean a cover that so eclipses the original, most people are shocked to know that it's a cover at all.
There is only one right answer and it is "Respect," obviously. It was written and first performed by Otis Redding, but Aretha Franklin was the one who took the song and ran with it — so much so that Redding famously told her that the single was hers now.
"If you listen to Otis's original and then Aretha's cover, the first thing you notice is that her groove is more dramatic. That stop-and-stutter syncopation was something she invented," said her longtime Atlantic Records producer Jerry Wexler in Respect, writer David Ritz's thoroughly sourced, though officially unauthorized 2014 biography of the singer. "She showed the rhythm section I had shipped up from Alabama … how to do it. I knew she'd been intrigued with the song for a couple of years and had already tried it out onstage. She had already come up with this new beat."
That "Respect," the most famous hit of Aretha Franklin's career, was a song she wrested away from the man who wrote it and turned into a rousing, sexy demand for reciprocity is a small but powerful testament to her genius.
"Genius" is a word whose impact has been blunted by the hysterical, often breathless tone of internet discourse, in which everything is perfect and iconic, everyone is a legend, and the line between irony and earnest enthusiasm is forever blurring. So when I say "genius" in a musical context, I mean that ineffable quality, a sui generis understanding of music, a talent that's so preternatural and otherworldly that it feels innate.
That we often only think of Aretha's voice — the control, the range, the melisma — and not of her instinctive musical ability as a form of "genius" shows how much we tend to reserve such labels only for men. But it's a title Aretha deserves, without question. That we have often failed to give it to her, or done so begrudgingly, highlights our own collective — perhaps even unconscious — biases. Acknowledging the musical genius of black women artists is important, not only as a source of respect but as a way to open the canon and see the ways in which black women, who are often viewed as mere ornaments in their own industry, have shaped music with their own surreal talent and aptitude. And in a moment where it seems virtually impossible for a big-voiced black woman singer who doesn't look like Rihanna or dance like Beyoncé to achieve widespread pop chart dominance, we need those reminders more than ever.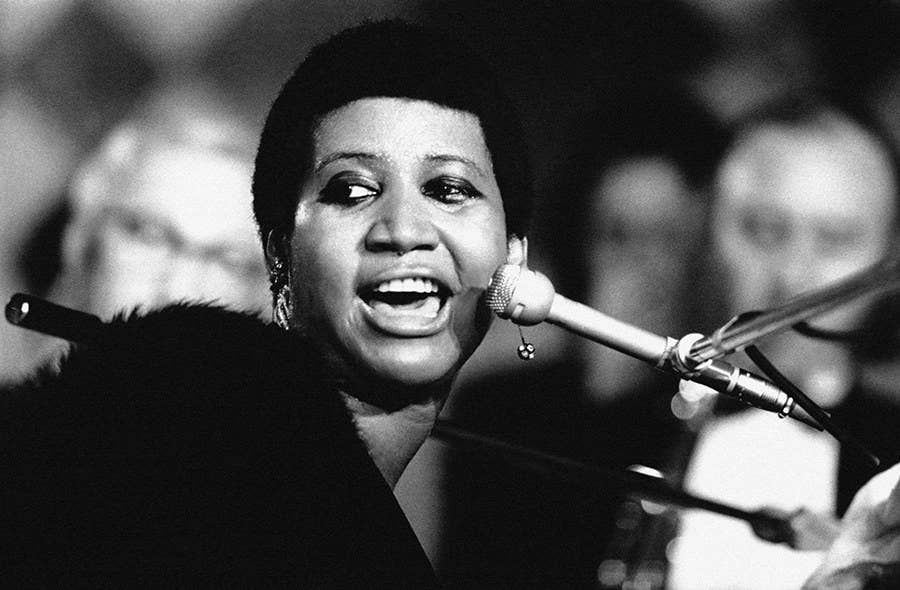 I don't profess to be a comprehensive Aretha scholar. Miss Franklin was with us so long and her oeuvre is so expansive that to try to fully reckon with her influence and impact can frankly be overwhelming. That's why I retreat to memories; to the first arm hair–raising encounters I had with her music, which are distinctly personal and singular to me.
The first Aretha Franklin song I remember ever hearing was the remixed version of "A Deeper Love" (also a cover; we stan a cover queen) that plays during the end credits of the movie Sister Act 2 (it's a great movie; I have no shame!). It was one of a handful of movies my mother had taped on VHS for us to watch while we lived in the Gambia, a tiny country with only one television station at the time and very limited entertainment options.
"People, let me tell you," belts Aretha, a cappella, in the first moments of the track. "I work hard every day. I get up out of bed. I put on my clothes, 'cause I got bills to pay."
I was mesmerized by that voice. Unlike so many divas who would come after her, Aretha never sounded strained when she was singing higher notes; she could switch from her chest voice to head voice in a way that sounded effortless; she could always expertly restrain her force.
When I think of Aretha, I think of her last-minute performance of "Nessun Dorma" at the 1998 Grammys (sadly no longer on YouTube); she was subbing in for a sick Luciano Pavarotti. It's hilarious — I can't get over how she politely coughs into her hand and then offers it to Sting as she greets him on her way to the stage — and then deeply, deeply moving. By the end of the song I'm always in tears; there's something about what she does with "vincerò," the way she sits so effortlessly in that last note, luxuriating in it.
Franklin was with us so long and her oeuvre is so expansive that to try to fully reckon with her influence and impact can frankly be overwhelming.

I think of her on "Mary, Don't You Weep," from 1972's Amazing Grace, the best-selling album of her career and an actual gospel classic, when she sings "Laaaaaaaazarus!" powerfully enough to wake up the dead man all over again, and then the background vocalists come in with those woozy "oh, oh, ohs." Which is to say I think of Aretha, like most people do, as one of the greatest vocalists of our time, if not the best.
But I never thought of her as a musical genius. After all, some of her most famous songs are covers. And I think there's still a crotchety class of music critics who believe that true musical talent lies mainly in songwriting ability.
Now, I realize I was wrong.
Growing up as one of four children to Rev. C.L. Franklin, a progressive pastor and stalwart civil rights leader famous for his charismatic sermons and wide array of famous friends, Aretha was often dragged out of bed to perform in front of her father's acquaintances.
"There was a grand piano in the Franklin living room, and we all liked to mess around," Motown singer-songwriter Smokey Robinson told Ritz in Respect. "We'd pick out little melodies with one finger. But when Aretha sat down, even as a seven-year-old, she started playing chords — big chords. Later I'd recognize them as complex church chords, the kind used to accompany the preacher and the solo singer."
Here's her brother Cecil:
"Here's how it worked — Aretha heard a song once and played it back immediately, note for note. If it was an instrumental, she duplicated it perfectly. If it was a vocal, she duplicated it just as perfectly. She got all the inflections right, voice and keyboard. Her ear was infallible. We always knew that she possessed a different kind of talent. That's the talent they call genius. You can't learn it. You just have it."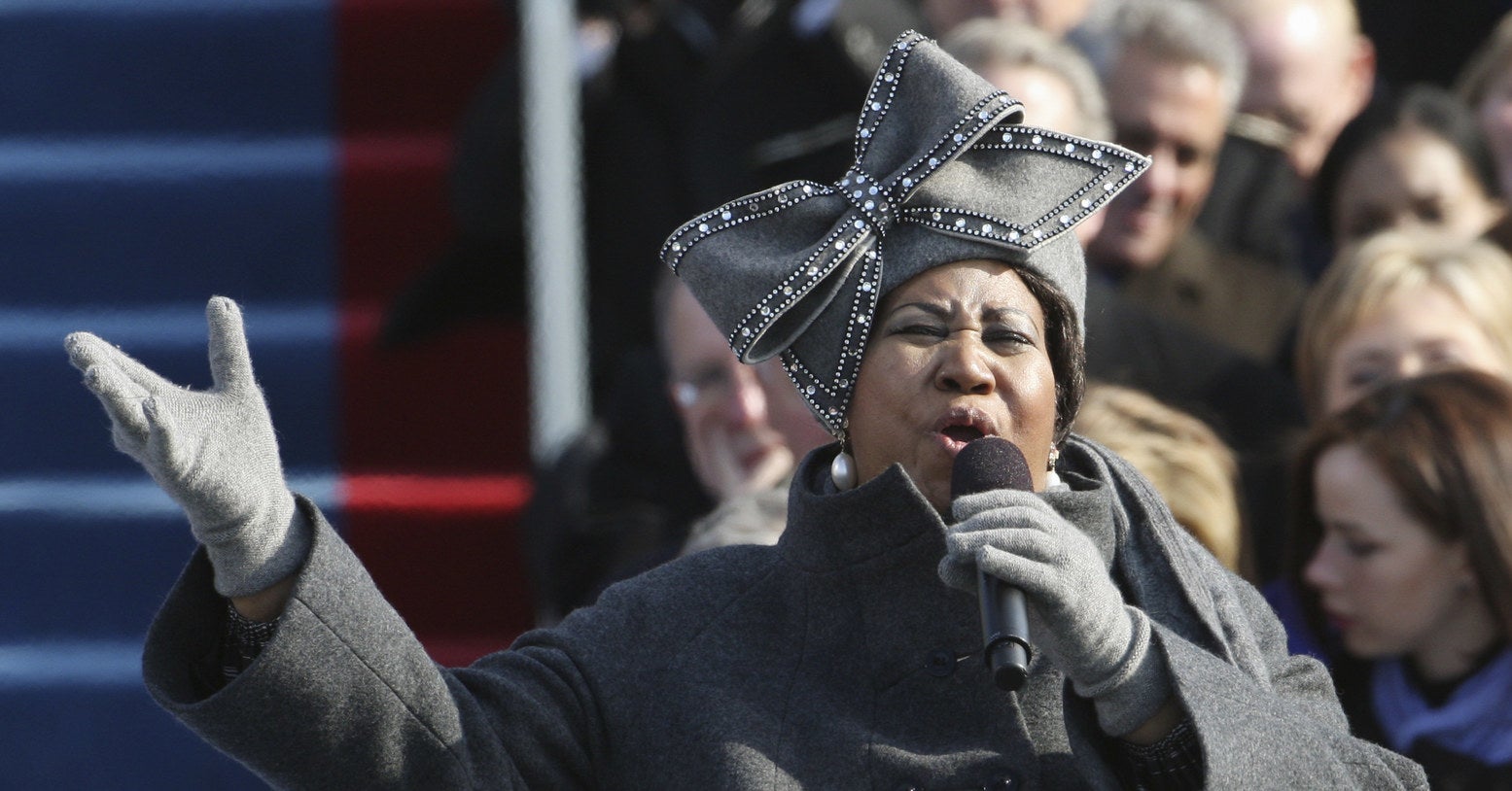 That Aretha's genius came so naturally to her doesn't make it any less remarkable, any less unique. "Genius" is a label that we have little trouble conferring on black men — within Aretha's generation of artists and among those who followed her — especially in the realm of popular music. Artists like Prince, Stevie Wonder, and Otis Redding wear the mantle of genius with aplomb. And today, Kendrick Lamar and Donald Glover and even Kanye West, before he started making questionable political endorsements and rapping about having sex with his sisters-in-law, have all been written and talked about as geniuses.
With black women in music, however, the title doesn't seem to stick. There's a gendered expectation that behind the curtains, the figure-hugging dresses, and the minks, there is a phalanx of cigar-smoking men who are writing the songs and arranging the notes and doing all the work of turning Diana Ross or Tina Turner or, later, Whitney, Mariah, and Beyoncé into the stars they became.
There are exceptions. Nina Simone never enjoyed as much broad commercial success as these women artists did, but by virtue of the fact that she did most of her performances parked firmly behind her piano, delivering haunting covers of the rock and blues songs of the day, she has now in death inhabited a level of critical appreciation that she never quite had in life. Or Lauryn Hill at the height of her fame, when The Miseducation of Lauryn Hill had won Album of the Year at the Grammys and her youth (just 23 years old!) made it seem as though she had a long, victory-lapping career ahead of her. (Now the less said about her now, the better). Missy Elliott is finally getting her due after many, many years and even still, MTV can't even give her a Video Vanguard Award. And then there are countless other black women singers, from the divas of old, the Dionne Warwicks, Anita Bakers, Gladys Knights, to the neo-soul singers like Erykah Badu and Brandy who have fervent fan bases but never quite "crossed over" in a sustained way.
This begrudging recognition of genius in women is emblematic of the larger problem we have with talking about black women artists.

This begrudging recognition of genius in women is emblematic of the larger problem we have with talking about black women artists. Aretha did a lot of work behind the scenes for her own songs, and she often did not get credit for it. Her booking agent Ruth Bowen told Ritz: "I think it should be clear that she was developing her own sound and style without anyone's help before she met Wexler. Jerry definitely put her with the right musicians, but she came to the party fully prepared. She came with goods."
In 1990, Luther Vandross remarked upon Aretha's songwriting ability to Ritz:
"I'm not saying that the lady didn't sing her behind off," Luther explained. "She did. She turned it out, but what impressed me even more was that she wrote or cowrote the four best songs on the record, 'Don't Let Me Lose This Dream,' 'Baby, Baby, Baby,' 'Dr. Feelgood,' and 'Save Me.' As much as I adore Diana Ross and Dionne Warwick, the same can't be said of them."
"[Wexler's reason for refusing to give her a production credit] was that she got credit as the artist. She got all the glory she needed," said her brother Cecil. "Maybe so, but fair is fair and I felt strongly that her role was being hidden from the public."
The extent to which "just singing" and "just recording" aren't considered proper hallmarks of genius is lessening now that we are in the age of poptimism — what the writer Saul Austerlitz in a 2014 New York Times essay calls a reaction against "'Rolling Stone disease,' whereby Bob Dylan and Bruce Springsteen were treated as geniuses and the likes of Marvin Gaye and Madonna as mere pop singers."
But it's a prejudice that can be hard to shake. I'm thinking about the guys who leave feverish YouTube comments about Prince's version of Radiohead's "Creep" at Coachella in 2008 (a cover!) or who gush over Stevie Wonder's Innervisions. I'm also even talking to my former self, insecure about my lack of "good taste," who read old Lester Bangs and Robert Christgau reviews, studied Rolling Stone's lists of the best songs and best albums of all time, searching for black women's names and seeing so few of them, realizing with a sinking feeling that many of my visceral, impulsive musical tastes did not meet the tenets of this canon. And yes, fuck the canon. But still.
What makes matters worse, or more frustrating, anyway, is that a career like Aretha's just can't happen today. The era of the big-voiced diva isn't completely over — there's Adele and Ariana Grande and I guess Sam Smith (heavy sigh) to testify to that. But what do all these artists have in common? (They are qwhite white!) It seems impossible for a black woman singer with a big voice to achieve pop domination if she's not svelte or light-skinned. (Jazmine Sullivan would have a much bigger career if this wasn't the case.)
What I ultimately want is for black women to be considered in the conversation when we talk about something as subjective and fickle as musical genius. For us to acknowledge that they are candidates; that they are more than voices, more than just decorative conduits through which men can project their own skill. And we can start by acknowledging the genius of the Queen. ●