Do You Forgive Harvard Sichuan Shaming Guy?
Is forgiveness a dish best served with roasted chili and garlic? TAKE OUR POLL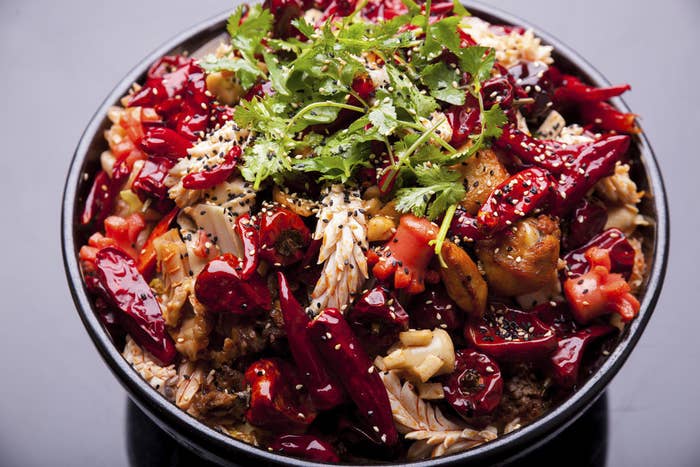 On Tuesday, an outrage was uncovered: Ben Edelman, an associate professor at Harvard Business School, was revealed to have hectored a Boston Sichuan restaurant over discrepancies in menu pricing.
Raising the prospect of a "serious violation" of state law in the $4 he was overcharged for an order of Sichuan food, he demanded damages of $12 for the injury the overcharging caused him, and told the restaurant via email that he had raised the issue with the "applicable authorities." You can see the full Sichuan outrage here.
He was, of course, the worst person in the world for doing this.
But this afternoon, the game changed. On benedelman.org, he issued an apology.
"Many people have seen my emails with Ran Duan of Sichuan Garden restaurant in Brookline.
Having reflected on my interaction with Ran, including what I said and how I said it, it's clear that I was very much out of line. I aspire to act with great respect and humility in dealing with others, no matter what the situation. Clearly I failed to do so. I am sorry, and I intend to do better in the future.
I have reached out to Ran and will apologize to him personally as well."
Oops. Something went wrong. Please try again later
Looks like we are having a problem on the server.
Do you forgive Harvard Sichuan restaurant shamer Ben Edelman?
Yes, he disrespected the Sichuan restaurant but I am willing to forgive and forget.

No, his crimes against an honorable Sichuan restaurant cannot be absolved by apology alone.

Wait and see: His future behavior in Sichuan-related disputes will determine my forgiveness.