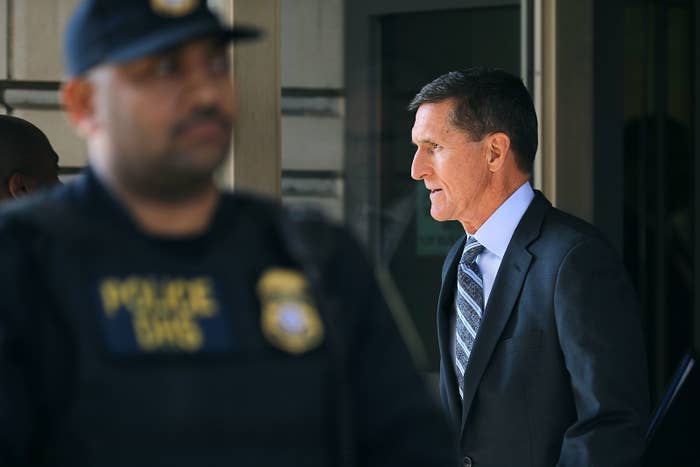 WASHINGTON — The disclosure Friday that senior officials in the Donald Trump transition team directed adviser Michael Flynn's dealings with Russia a year ago raises the most serious questions yet about whether Trump himself knew of or ordered Flynn's contacts.
Trump and top members of his administration have denied all year that they knew Flynn was engaging in diplomacy with Russia in the weeks before Trump took office. Federal law prohibits unauthorized citizens from negotiating with foreign governments.
But Flynn's admission that senior transition officials gave him orders last December casts doubt on the Trump administration's effort to portray Flynn's pre-inauguration diplomacy as a rogue operation, experts told BuzzFeed News. Vice President Mike Pence, former White House chief of staff Reince Priebus, and former press secretary Sean Spicer all strongly denied early this year that Flynn discussed sanctions last December with Russia's ambassador to the US.
"It just seems implausible the story that we're being given that Flynn lied to Pence and to Priebus," said former Defense Department special counsel Ryan Goodman, now a professor at New York University law school. "It looks like an organized attempt on the part of Trump affiliates to mislead the public and the media."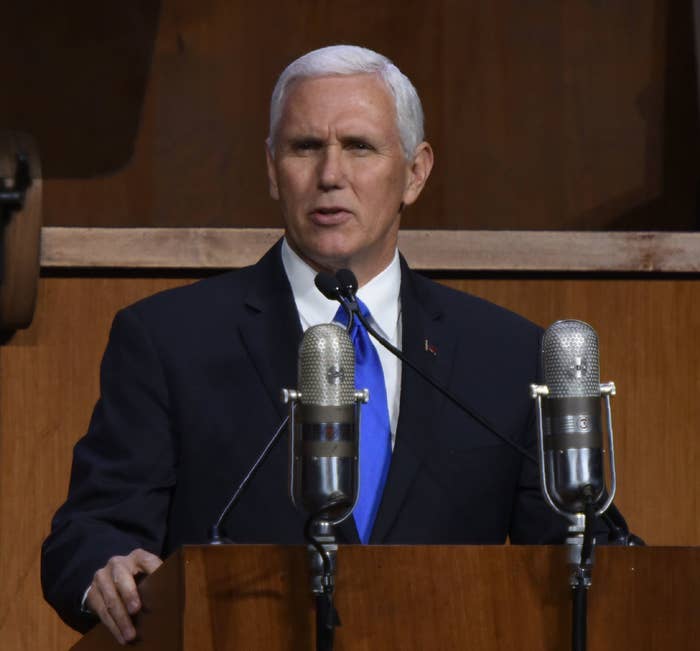 Harvard Law School professor Alex Whiting said the role of senior transition officials in directing Flynn raises questions about whether Trump may have obstructed justice when he tried to stop the Justice Department investigation into the 2016 election and to protect Flynn.
"It is difficult to believe that both Trump and Pence were unaware of Flynn's interventions with the Russians," Whiting, a former federal prosecutor, said in a posting on Politico. "Remember that Trump went to great lengths to try to shut down the Flynn investigation," Whiting added. "Now we may know why."
Trump fired Flynn as his national security adviser in February when it was disclosed that Flynn had lied to Pence. Flynn pleaded guilty Friday to lying to federal prosecutors investigating Russia's election meddling and possible involvement by Trump associates.
In pleading guilty to special counsel Robert Mueller, Flynn admitted that he spoke to senior transition officials moments before he called Russian ambassador Sergey Kislyak in late December and urged him not to escalate after Obama punished Russia for election interference. A senior transition official, identified in media reports as KT McFarland, told Flynn that the transition team "did not want Russia to escalate the situation," according to court documents.
"It is difficult to believe that both Trump and Pence were unaware of Flynn's interventions with the Russians."
McFarland, a longtime national security expert, has been nominated as ambassador to Singapore.
In a separate instance last December, Jared Kushner called Flynn and told him to call United Nations Security Council members to defeat a resolution critical of Israeli settlement policy, BuzzFeed News reported. Kushner is Trump's son-in-law and a senior adviser.
Flynn's conversations with Kislyak and McFarland occurred on Dec. 29, 2016. A day earlier, Obama announced he was expelling Russian diplomats and imposing other sanctions. Russia responded initially on Dec. 29, saying it would retaliate with the expulsion of 35 US diplomats from Moscow.
But on Dec. 30, 2016, after Flynn spoke with Kislyak, Putin backtracked. "We will not expel anyone," Putin said in a statement.
Hours later, Trump praised the Russian president in a tweet: "Great move on delay (by V. Putin) — I always knew he was very smart!"
Trump's tweet suggests that he knew of Flynn's efforts with Kislyak, said Asha Rangappa, a former FBI counterintelligence agent in New York who now lectures at Yale University's Jackson Institute for Global Affairs.
"Trump doesn't tend to give praise to people unless it somehow reflects well on him. He uses praise as a reward for people pumping him up or making him look good," Rangappa told BuzzFeed News.
"If you believe that a rogue campaign staff was giving policy orders without the actual knowledge of the president-elect and the vice presidential candidate — that's a lot to swallow," Rangappa added.
Trump reasserted that narrative on Saturday. He said in a tweet: "I had to fire General Flynn because he lied to the vice president and the FBI. He has pled guilty to those lies. It is a shame because his actions during the transition were lawful. There was nothing to hide!"
Pence had said in interviews days before Trump took office that Flynn's discussions with Kislyak did not involve US sanctions. Pence told CBS's Face the Nation that Flynn, whom Trump had named as national security adviser, "did not discuss anything having to do with the United States' decision to expel diplomats or impose censure against Russia."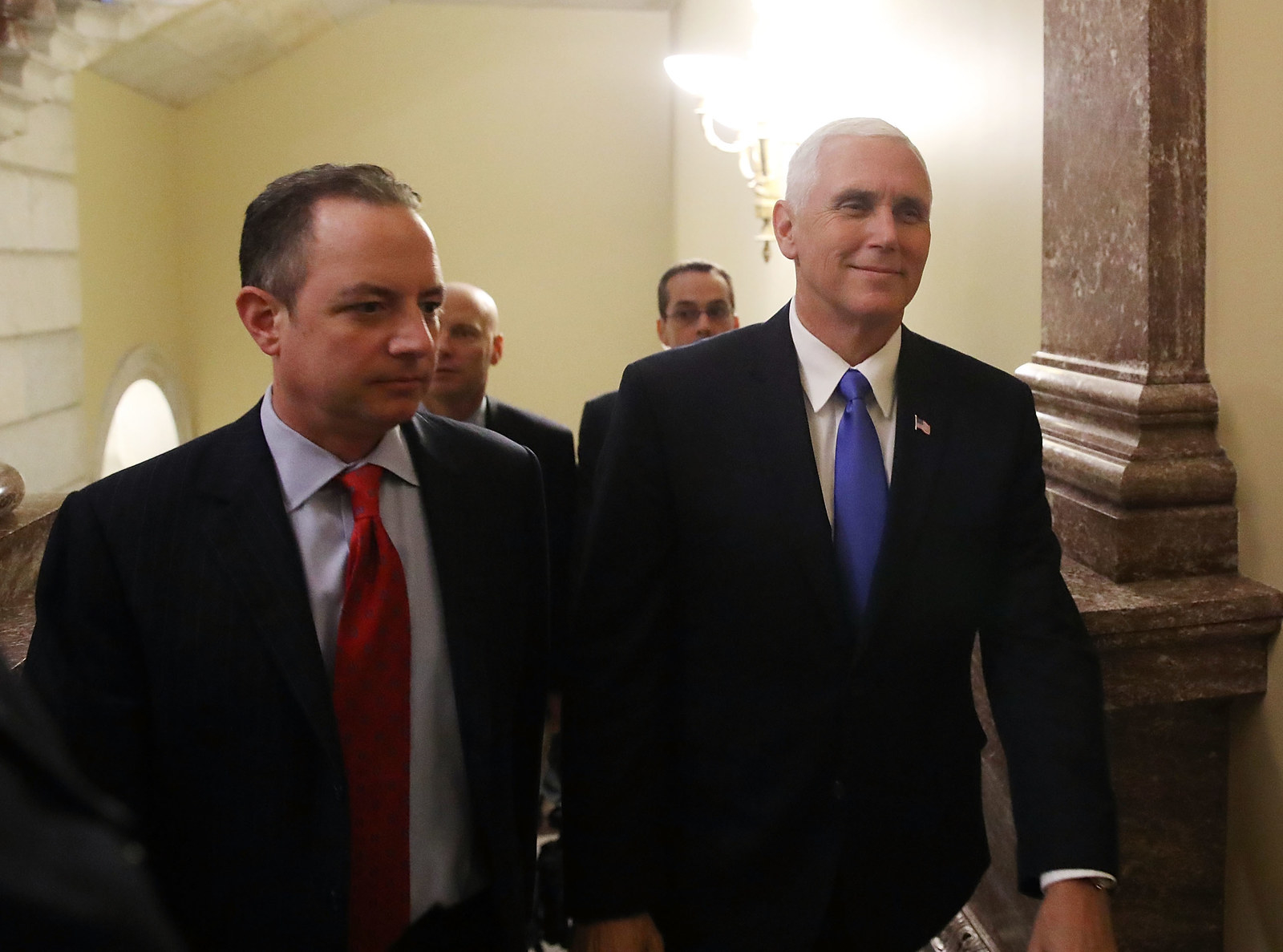 At the same time, Priebus, then the incoming chief of staff, told NBC's Meet the Press that Flynn talked to Kislyak about arranging a phone conversation after Trump's inauguration and about an upcoming conference concerning Syria. "Those were the only subjects that came up," Priebus said, adding, "The subject matter of sanctions or the actions taken by the Obama administration did not come up in the conversation."
Spicer echoed Priebus's statement in his first White House briefing and said he had "talked to General Flynn about this again last night."
Flynn's agreement to cooperate with Mueller raises the pressure on Trump.
"I think they're looking at everyone up to the president of the United States himself," former US attorney Preet Bharara said on CNN. "The next question is: Who was Jared Kushner talking to? Was he talking to his father-in-law, who happens to be the president?"