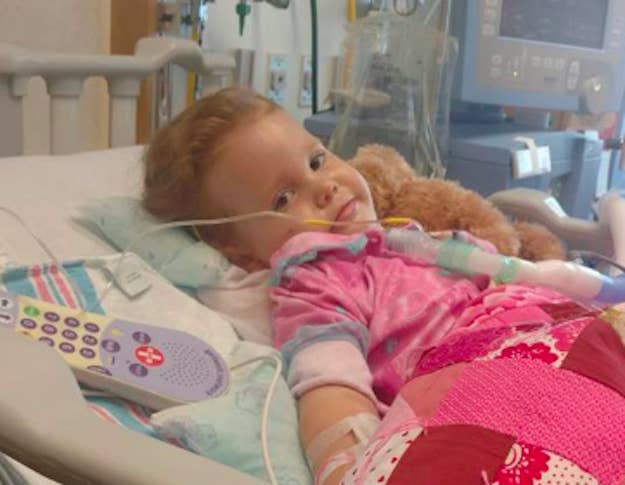 A rare, polio-like condition is suspected in children in Illinois and Pennsylvania, usually following a cold or other viral illness.
Three children in Pittsburgh and another nine in Illinois are suspected to have a mysterious condition called acute flaccid myelitis that causes a polio-like paralysis.
Earlier this week, health officials reported that six other children in Minnesota had recently been diagnosed with the condition, bringing the total to 18 possible cases in recent weeks.
Acute flaccid myelitis usually occurs in children and can cause symptoms like muscle weakness in the arms or legs, a weak or stiff neck, drooping of the face and eyelids, slurred speech, and in the most severe cases, difficulty breathing.
The condition is rare, occurring in about 1 in a million people, according to the Centers for Disease Control and Prevention (CDC). The cause is unclear, but it's thought to occur after a viral illness, such as a cold or other respiratory infection. There was a spike in cases in 2014 that were linked to an outbreak of enterovirus D68, or EV-D68, a respiratory infection that can cause a runny nose, sneezing, coughing, and body aches. However, it can occur after other viral infections, including adenovirus, which causes cold symptoms, and West Nile virus, which is spread by mosquitoes.
In 2014, there were 134 cases of acute flaccid myelitis reported from 34 states, according to the CDC. In comparison, there have been only 38 cases reported so far in the US as of the end of September. Cases vary from year to year, with the highest number of cases reported in 2016, when 149 people got sick.
The three children in Pittsburgh have not yet been confirmed by the CDC to definitely have the illness, a spokesperson at the Allegheny County Health Department told BuzzFeed News.
"They are suspected cases," said the spokesperson, Ryan Scarpino. "The CDC has to review the case information." The process of confirming those cases may take a few weeks, he said.
Although the condition can cause "polio-like" symptoms, such as paralysis, it is unlike polio in many other ways. It can't spread from person to person, and seems to only occur in rare cases after a variety of viral infections.
The children are "currently undergoing diagnostic procedures and treatments," according to a statement from UPMC Children's Hospital of Pittsburgh, where the patients are being treated. "Isolation protocols and infection control procedures are in place and we are working with the CDC and the Allegheny County Health Department to further monitor and evaluate the patient conditions."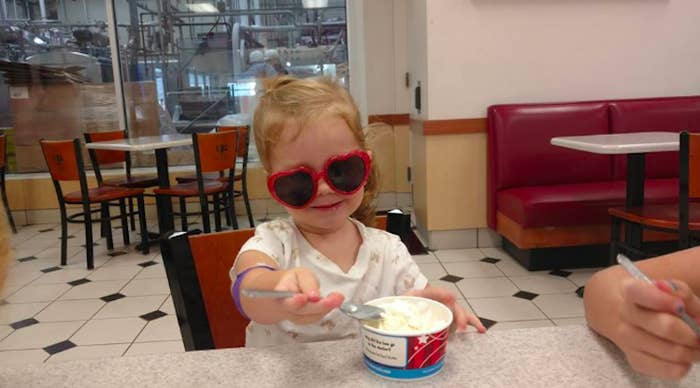 In Chicago, a 2-year-old was hospitalized for a month with acute flaccid myelitis.
However, the little girl, named Julia Payne, was discharged today, according to Julie Pesch, a spokesperson at Lurie Children's Hospital in Chicago, where Payne was treated.
The toddler, who originally had a respiratory infection, eventually "lost control of her neck and right arm," her parents, Josh and Katy Payne, told CBS Chicago, and her skin turned blue. She is recovering, but will be spending the next couple of months at a rehabilitation facility, Pesch said.
"She was in our critical unit, she came in presenting flu-like symptoms because of the virus," Pesch said. Payne needed a tracheotomy, the placement of a tube in the windpipe, and was on a mechanical ventilator to help her breathe, Pesch said, but is doing much better. "I saw her and she was amazing yesterday, totally sassy," Pesch said.
The girl was confirmed to have been sick with EV-D68, said Dr. Marcelo Malakooti, the medical director of the pediatric intensive care unit at Lurie Hospital, who was on the medical team that treated Payne.
"We can't say it is a direct result of it, but she did have enterovirus D68, which is known to cause this in some rare cases," he told BuzzFeed News. "There are hundreds of viruses out there, and there are probably a lot that could cause something like this."
The toddler still needs help breathing with a portable ventilator, but hopefully, she will be able to breathe on her own as she recovers, he said. "It's too early to tell; hopefully she can separate from it," he said.
Parents who are concerned should focus on general infection-prevention measures, like vaccination and hand washing.
"What I would first say is that there is really no need to panic," Malakooti said. "It's a rare condition; it's very uncommon."
He suggests that parents focus on the same infection-control measures they normally do, including washing hands. "You definitely don't have to live in a bubble," he said.
"If they were to have the sudden onset of symptoms such as weakness, trouble swallowing, problems with facial muscles or arms, or trouble breathing, then seek emergency care," he said. "It could be this or something else."