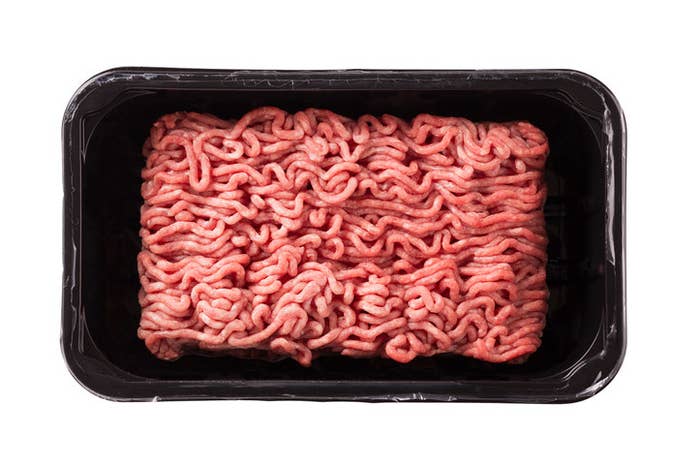 A recall of beef products in the US is widening due to possible contamination with a type of bacteria called Salmonella Newport.
The Tolleson, Arizona–based company, JBS Tolleson, Inc., is recalling 5.1 million pounds of raw beef products, including ground beef, due to potential contamination with salmonella bacteria, according to the US Department of Agriculture's Food Safety and Inspection Service (FSIS).
The company already recalled 6.9 million pounds of raw beef products in October, bringing the total amount of meat recalled to over 12 million pounds.
The meat has been recalled due to an outbreak of infections with Salmonella Newport. As of Nov. 15, 246 people have gotten sick in 25 states. Of those, 59 people have been hospitalized, although no one has died, according to the Centers for Disease Control and Prevention.
The beef was sold by 100 different retailers, including Sam's Club, Winn-Dixie, and Walmart stores, at least in some states. (Check this list of places where the beef was sold.)
The recalled items have "EST. 267" in the USDA's inspection mark and were packaged sometime between Sept. 7, 2016, and July 26, 2018.
"FSIS is concerned that some product may be frozen and in consumers' freezers," according to a statement from the federal agency. "Consumers who have purchased these products are urged not to consume them. These products should be thrown away or returned to the place of purchase."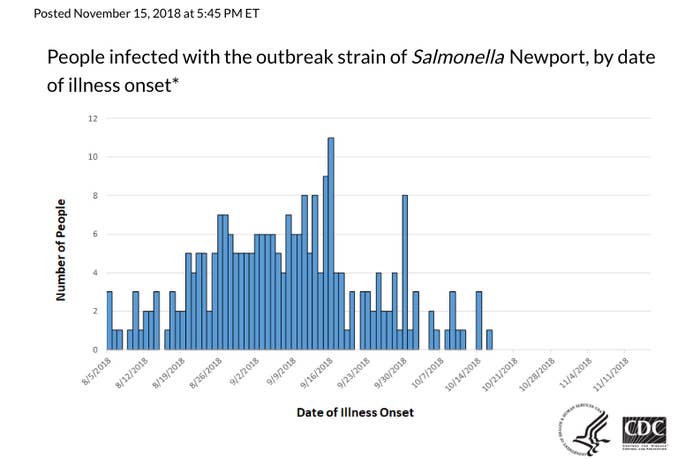 Salmonella can cause a type of food poisoning called salmonellosis, which is characterized by stomach cramps, vomiting, fever, and diarrhea. Symptoms usually appear within 12 to 72 hours after eating contaminated food or coming into contact with the germ.
Most people recover from salmonellosis within 4 to 7 days, although it can be more dangerous for the vulnerable, including small children, older people, and those who are immunocompromised.
In general, it's important to cook meat thoroughly to kill any bacteria that are present.
Health experts recommend always using a meat thermometer and cooking ground beef to an internal temperature of 160 degrees Fahrenheit. Other cuts of meat should be cooked to 145 degrees Fahrenheit and allowed to rest for 3 minutes, which continues to kill bacteria, according to the FSIS.
Here's a handy chart from FSIS on how to thoroughly cook potentially germ-containing food, including leftovers and casseroles, so that you don't get sick.