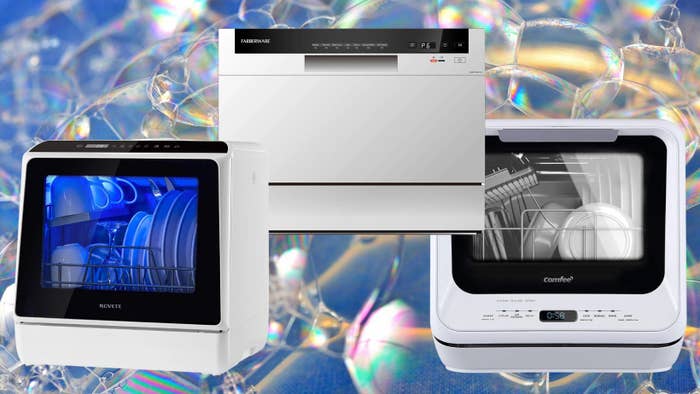 BuzzFeed may collect a share of sales or other compensation from the links on this page if you decide to shop from them. All products were independently selected by our editors, and the prices were accurate and items in stock at the time of publication.
My love for vintage apartment living always lands me in environs that may be charming, but are often missing modern-day practicality – specifically when it comes to a built-in dishwasher. After nearly 12 years of hand-washing pots, pans and the mountainous aftermath of elaborate holiday meals, I can't believe I'm just learning that countertop dishwashers have always been an option. 
These portable and typically compact machines operate by either hooking up to an existing kitchen faucet or running completely independently (or both!). For the latter option, these dishwashers usually contain a receptacle that is filled with water before a cycle and a drain hose that can be placed in the sink to release water once a load has finished. You can also expect them to have all the signature trappings of a full-size dishwasher, like dual loading racks, a basket for cutlery and multiple wash settings.
Countertop dishwashers are more than just a good idea for smaller spaces that don't have a traditional one. Many people have found them useful as a way to supplement their existing dishwasher space, while others use them inside an RV or college dorm room. One Amazon reviewer who purchased the Farberware 5-cycle dishwasher (the third option in the list below) even mentioned that having a countertop dishwasher has allowed them to enjoy cooking again without being overwhelmed by the cleanup, thus vastly improving their mental health.
Whether you just need an extra hand or are absolutely over the idea of scrubbing one plate at a time, consider some of these options that come with a stamp of approval from reviewers.
A Black + Decker 24-inch countertop dishwasher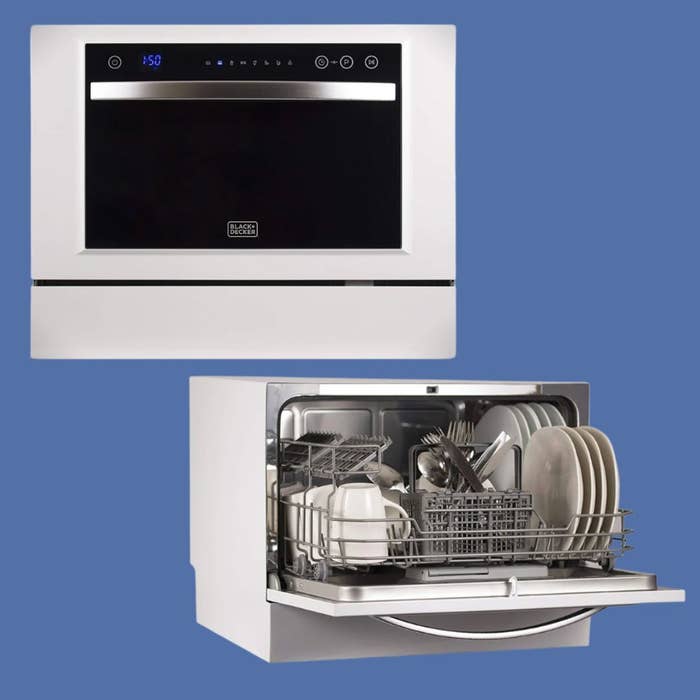 Homelabs digital countertop dishwasher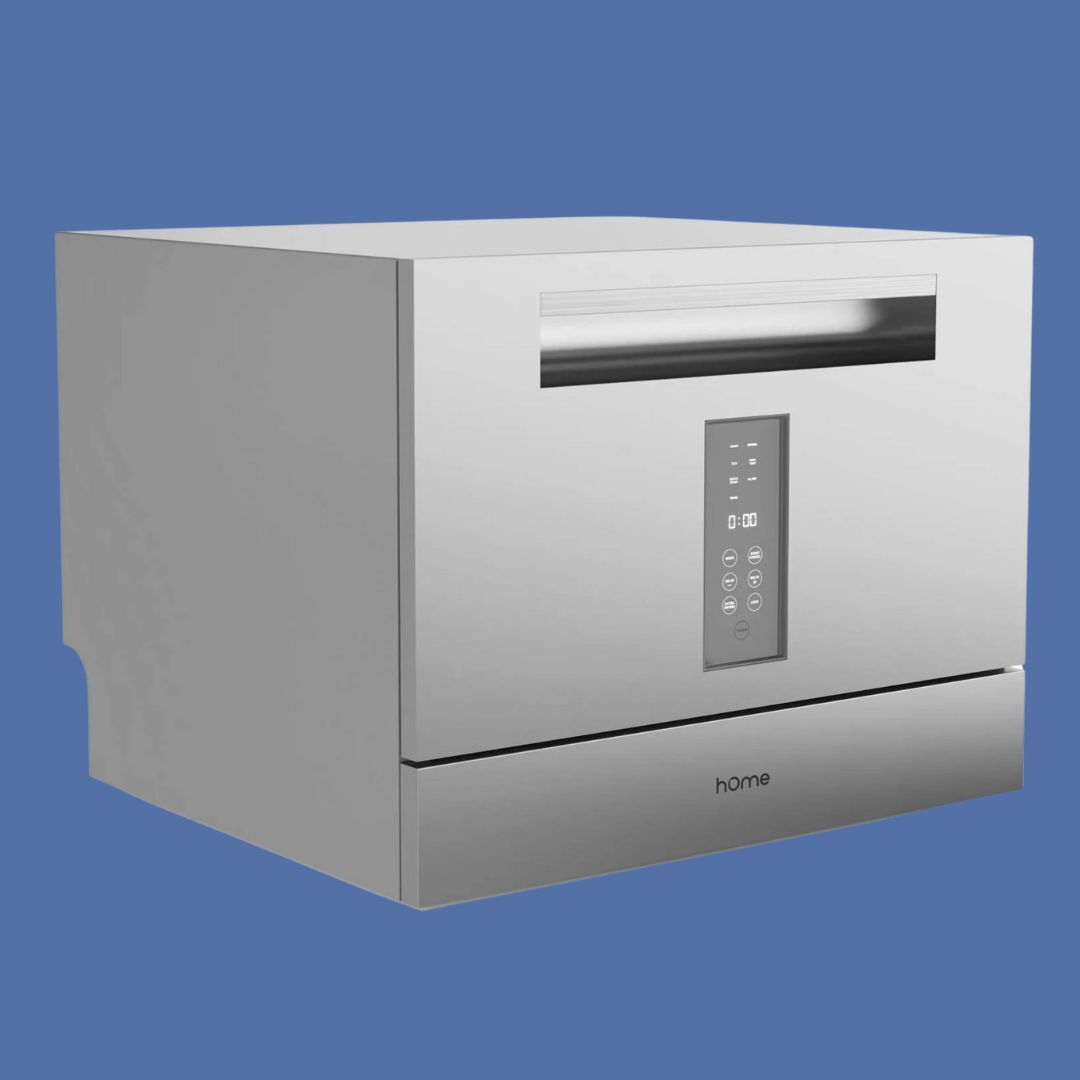 Danby six-place setting dishwasher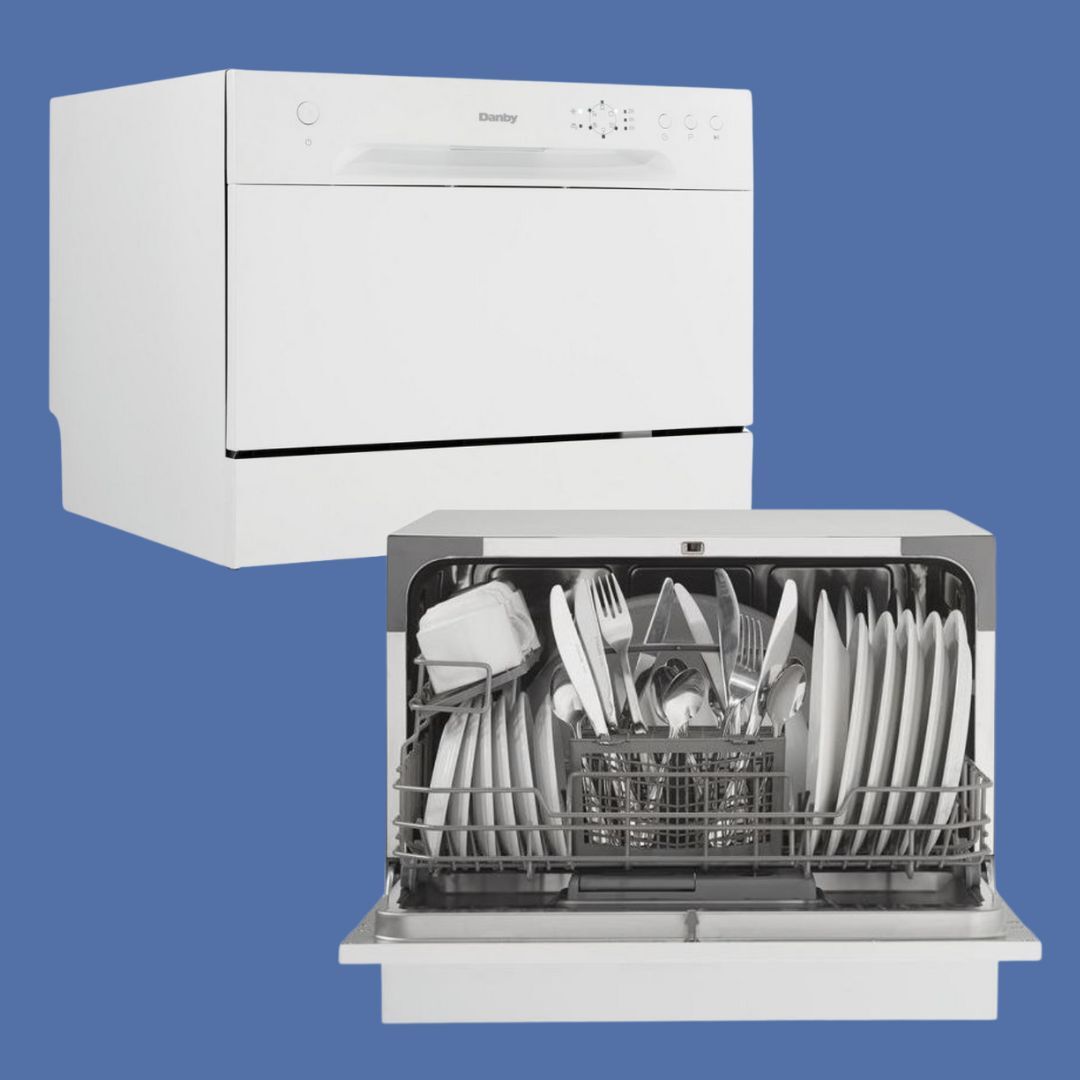 Farberware complete countertop dishwasher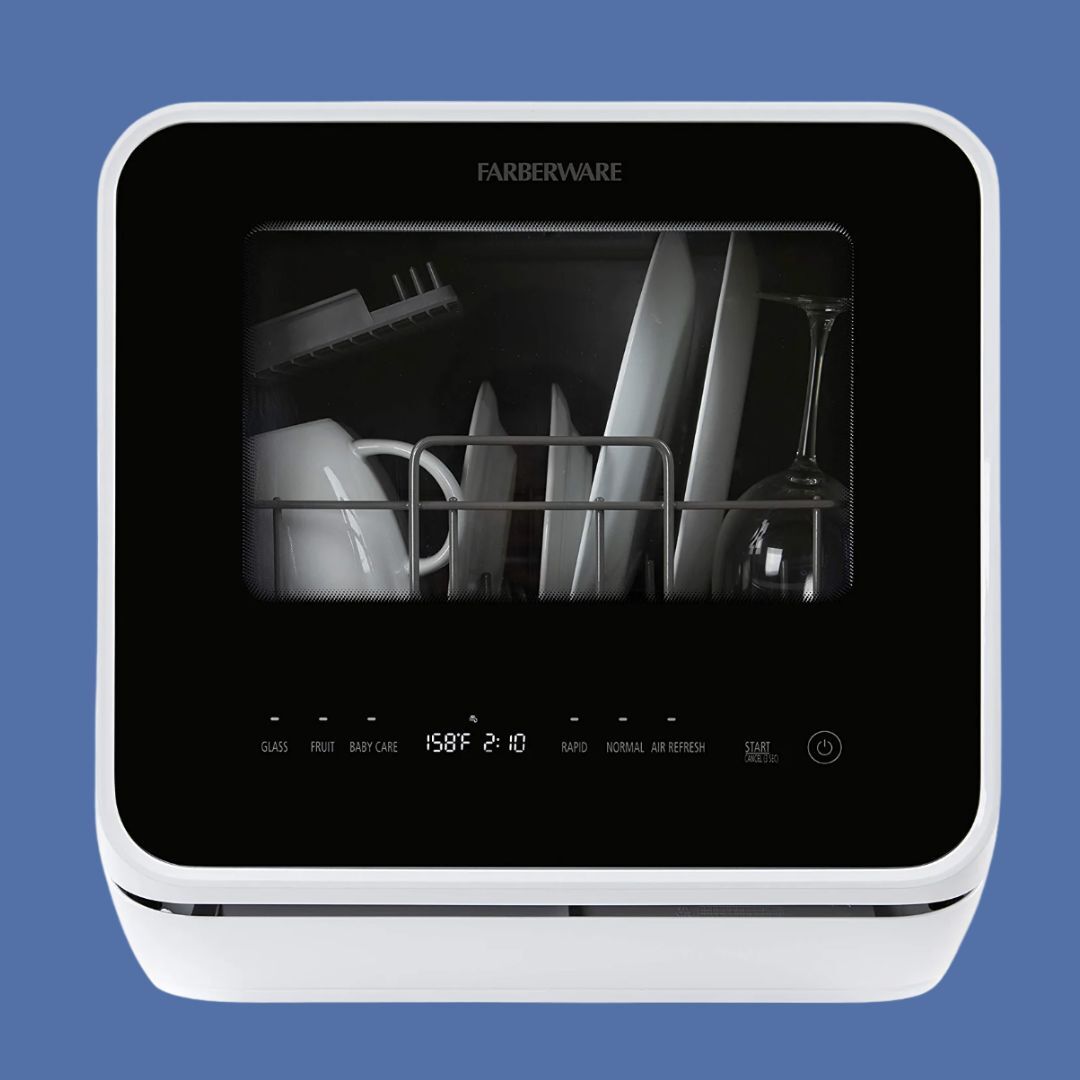 Comfee 360-degree dual spray portable dishwasher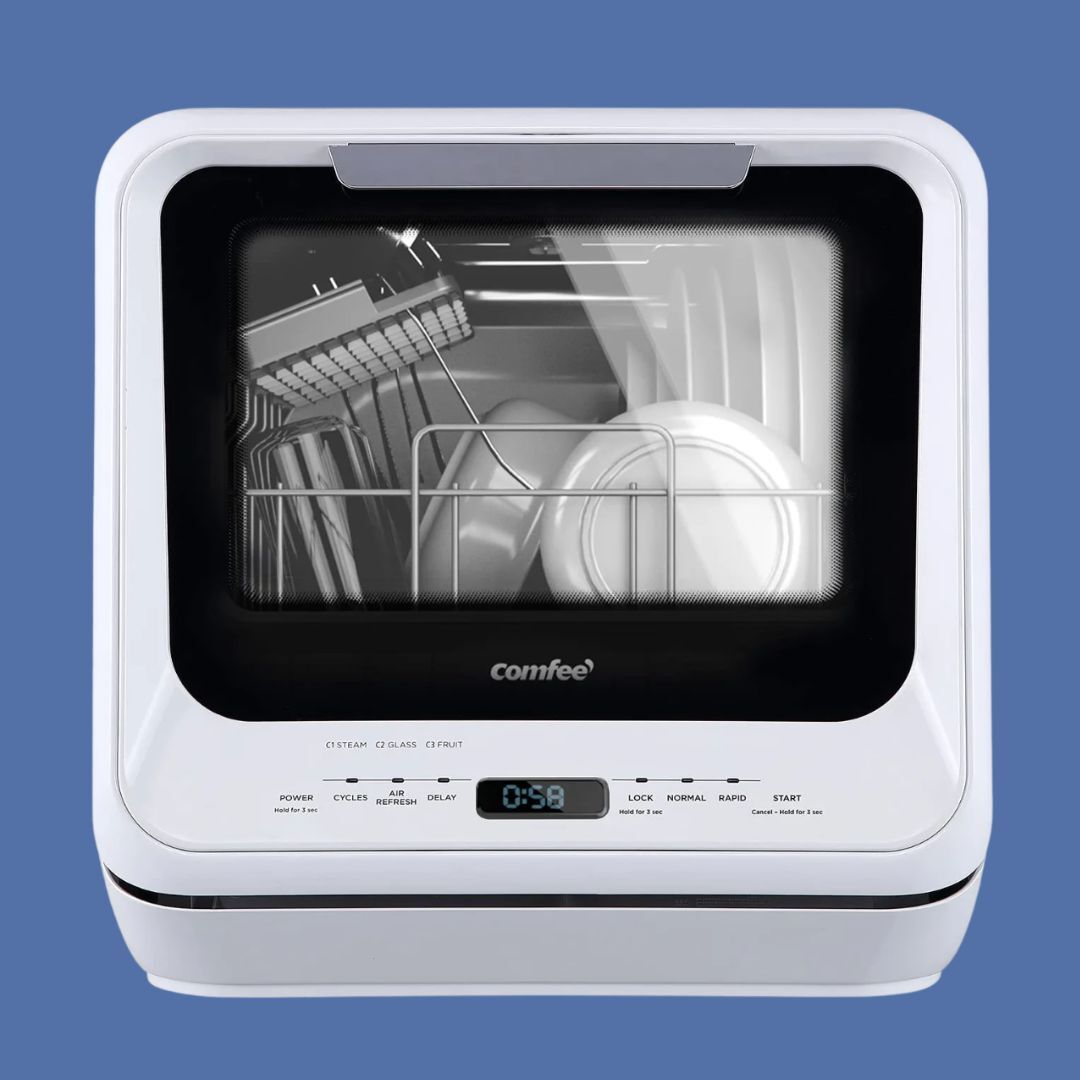 Novete 5-liter countertop dishwasher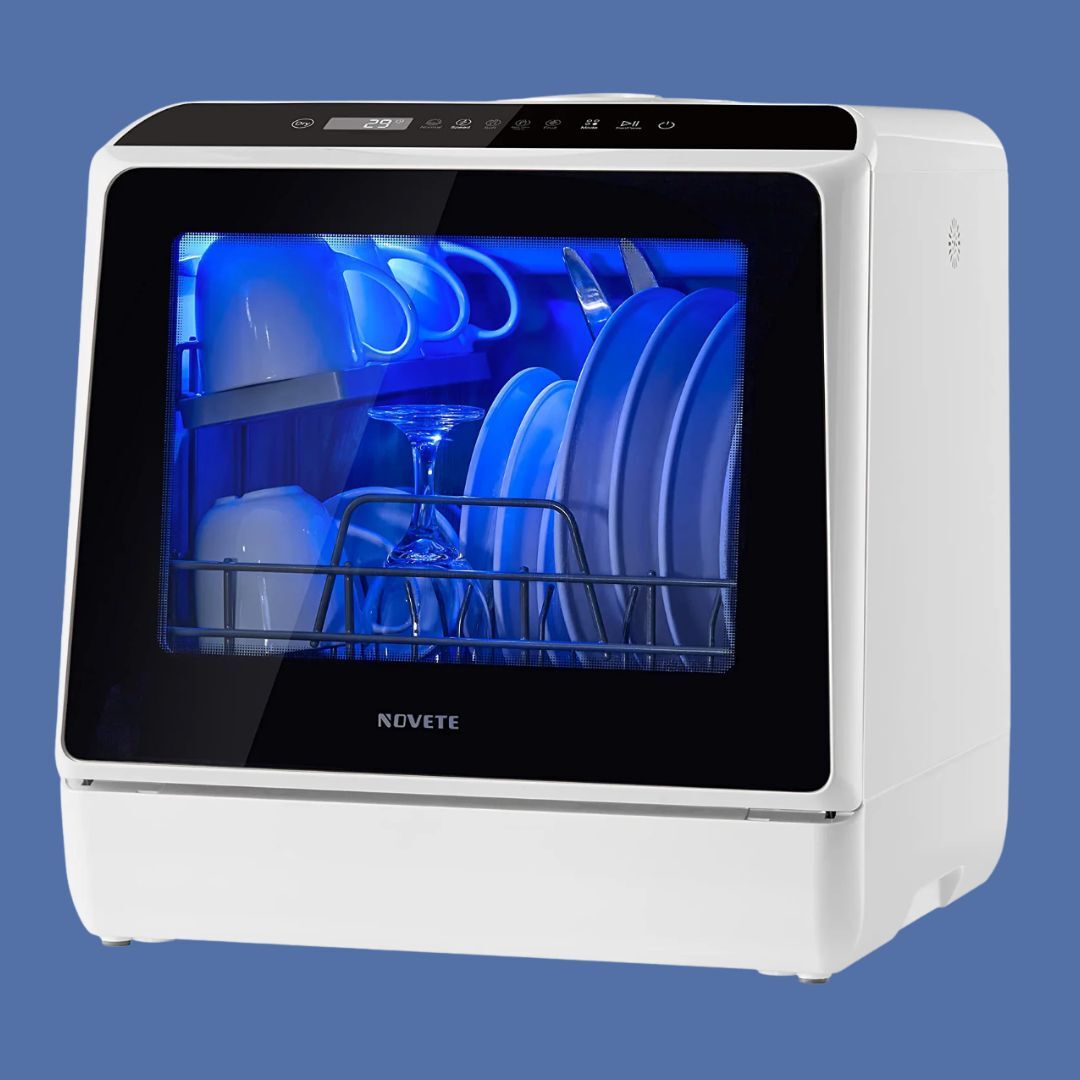 Farberware Professional compact dishwasher