After nearly 80 years, the famous corpse flower has finally bloomed this week at the New York Botanical Garden in the Bronx.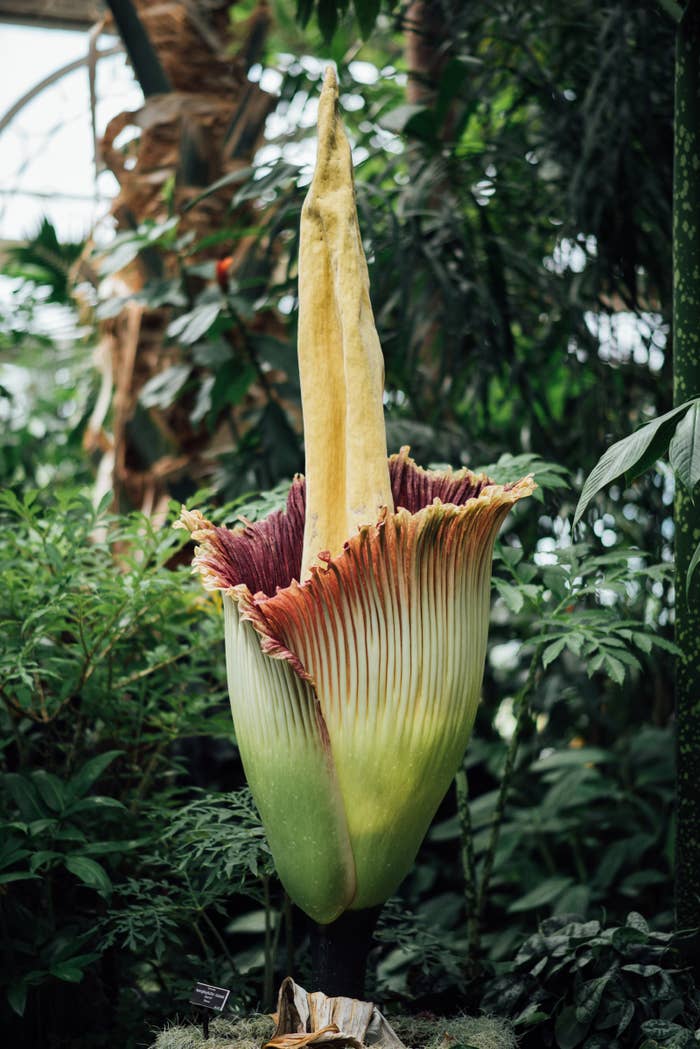 According to the NYBG, the rare plant, Amorphophallus titanum (also known as Titan arum), hasn't bloomed since 1939.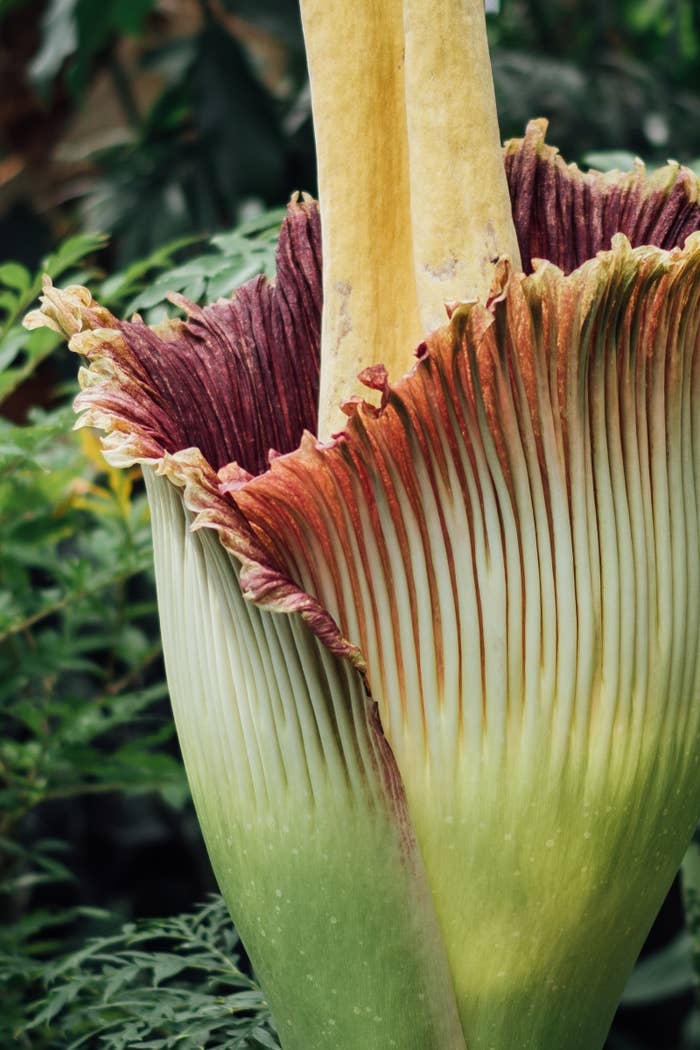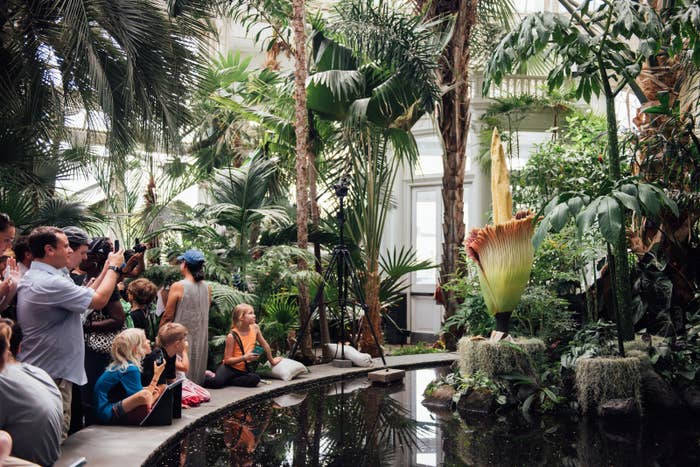 The flower gets its name from the odor it releases when bloomed, often compared to the smell of rotting flesh.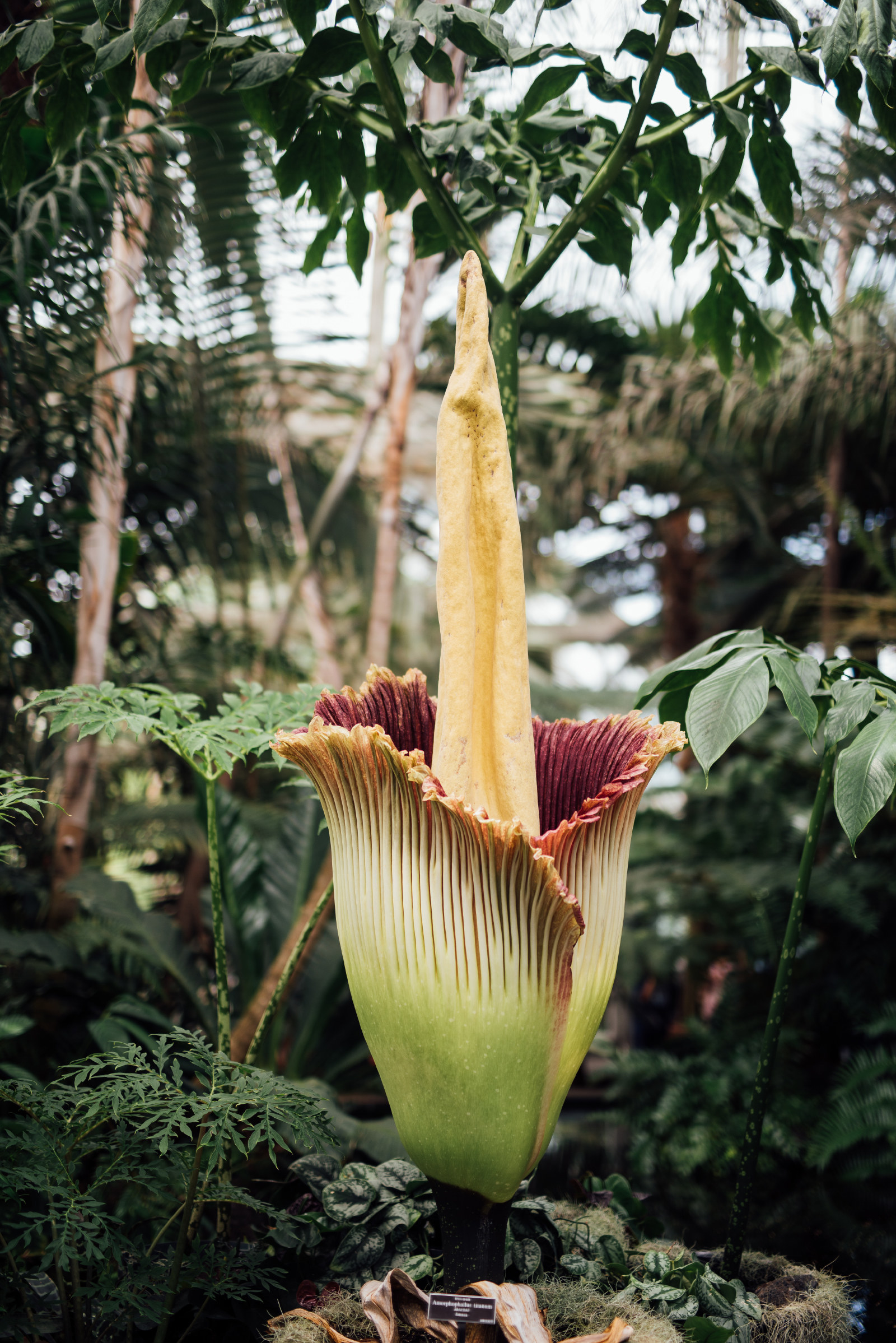 I couldn't smell it at first, but after going to a "designated area," the aroma could not be missed.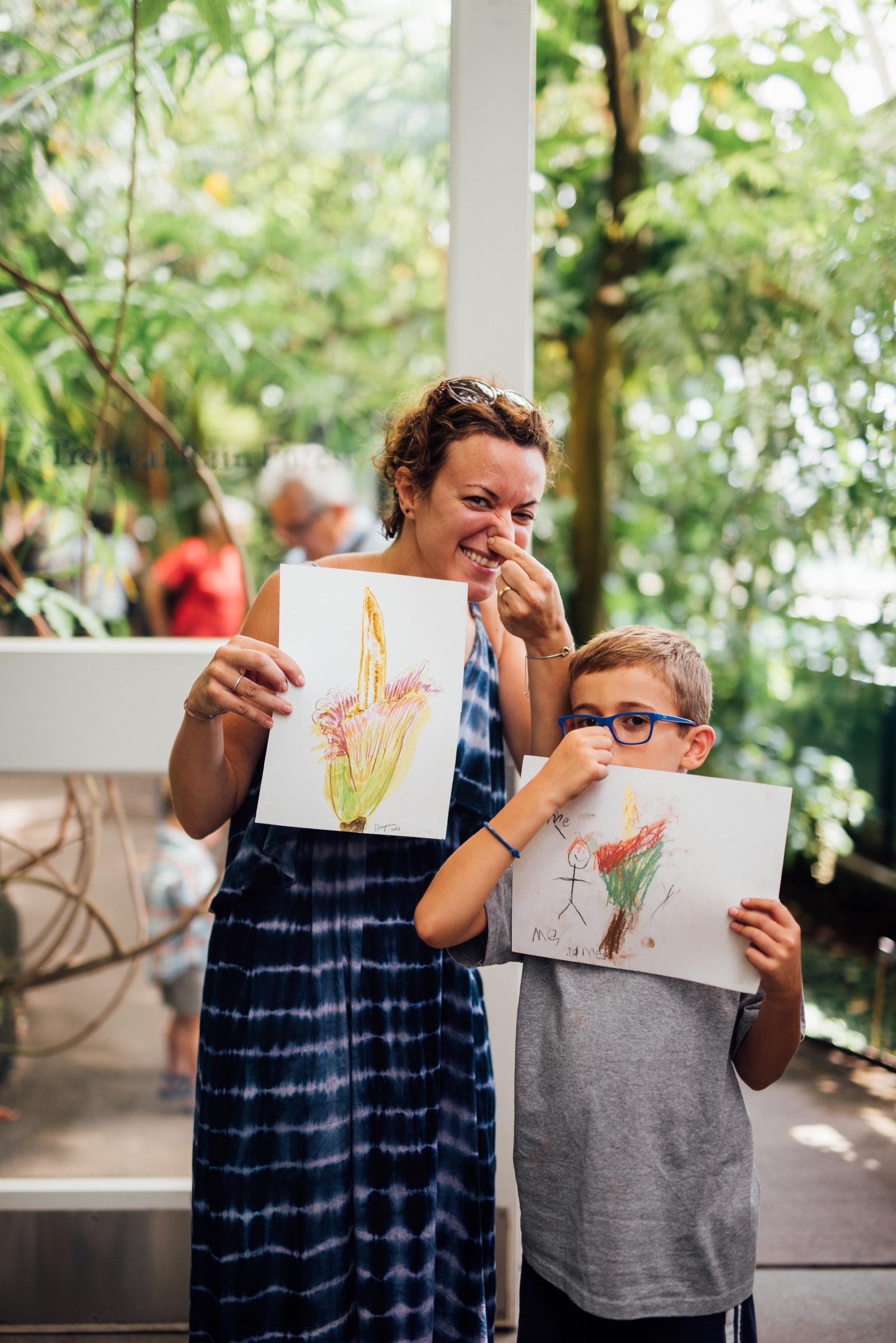 The plant drew a very large crowd, with wait times up to two hours to catch a glimpse.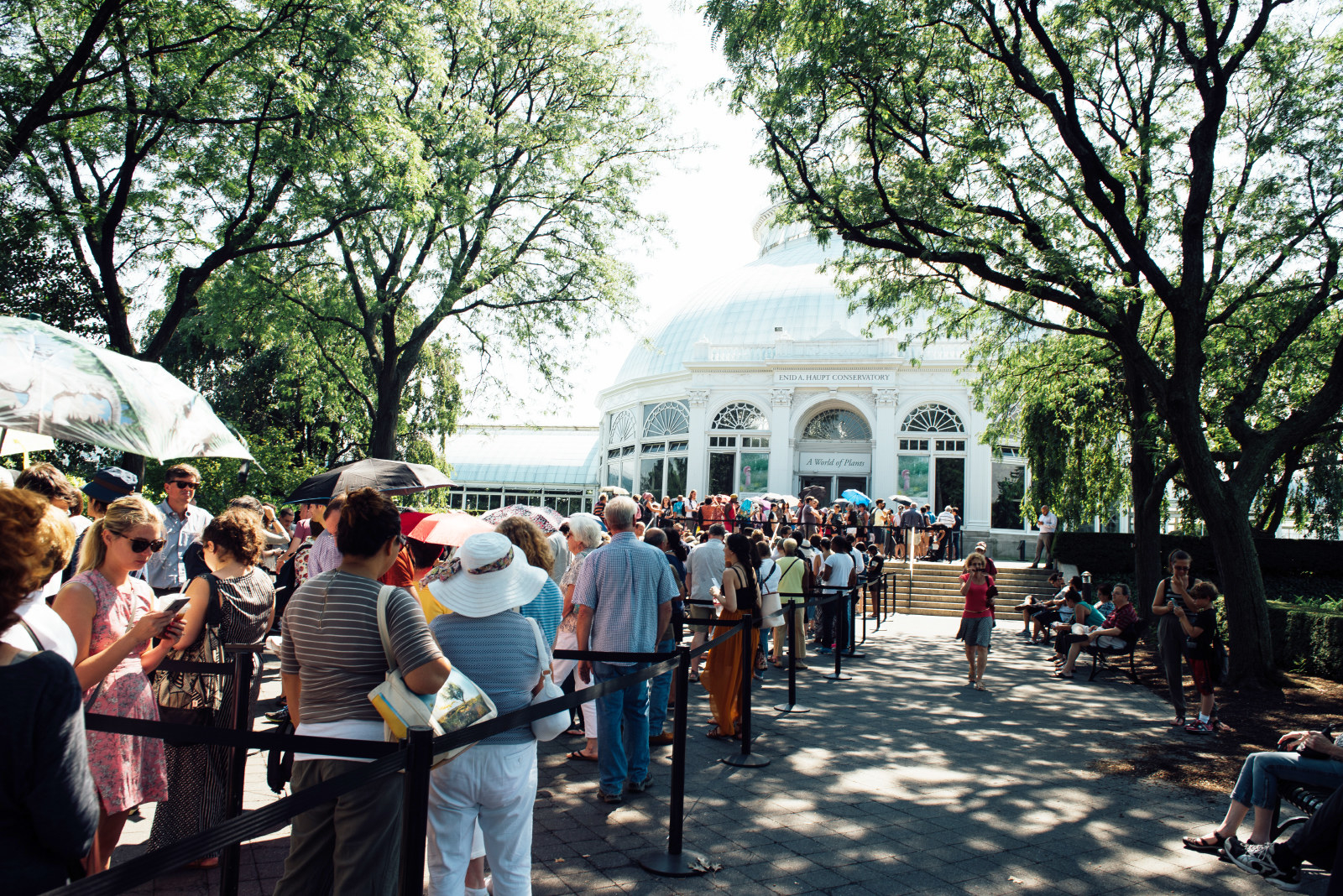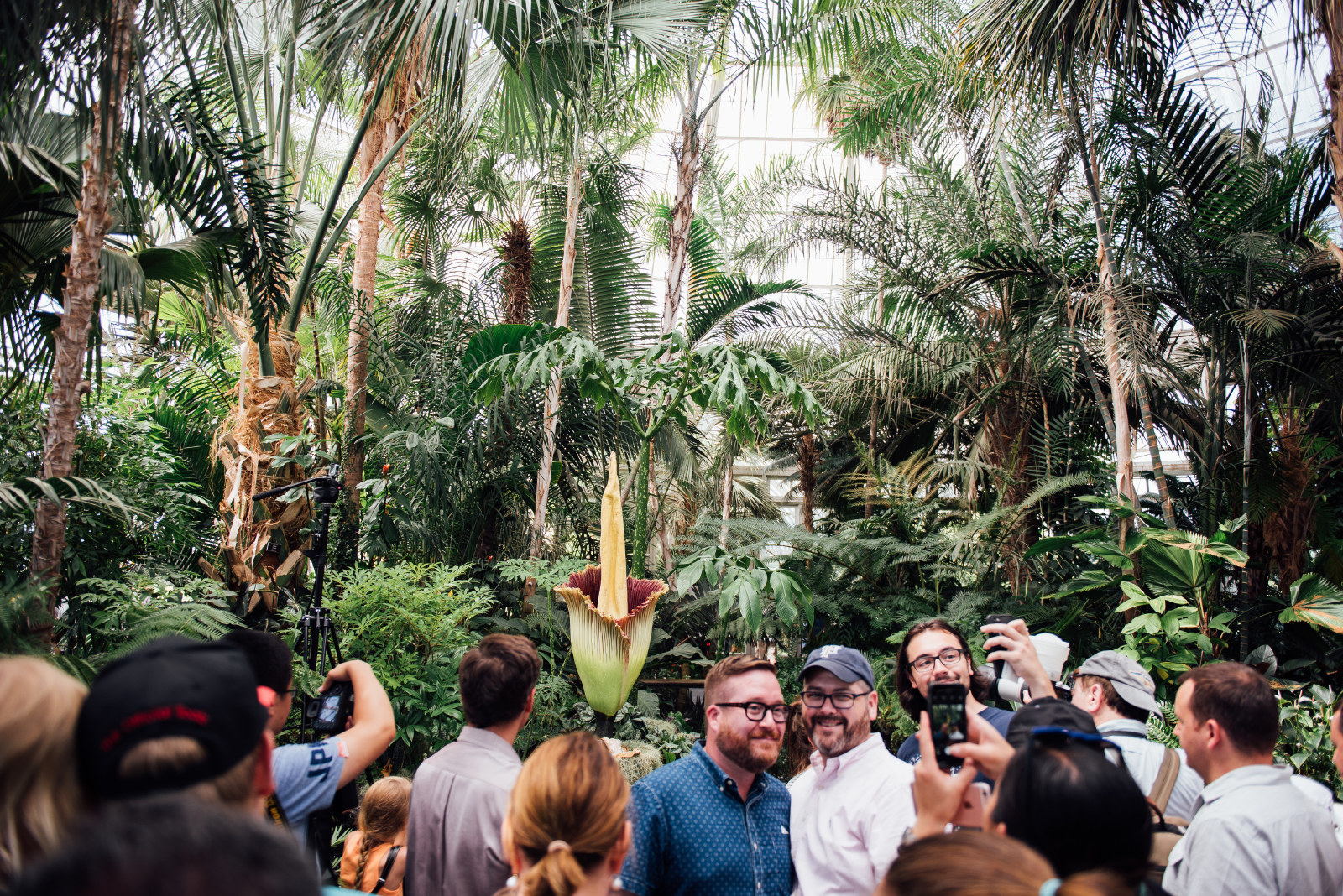 The flower was also recently mentioned in the first sneak peek of the highly anticipated Gilmore Girls reboot.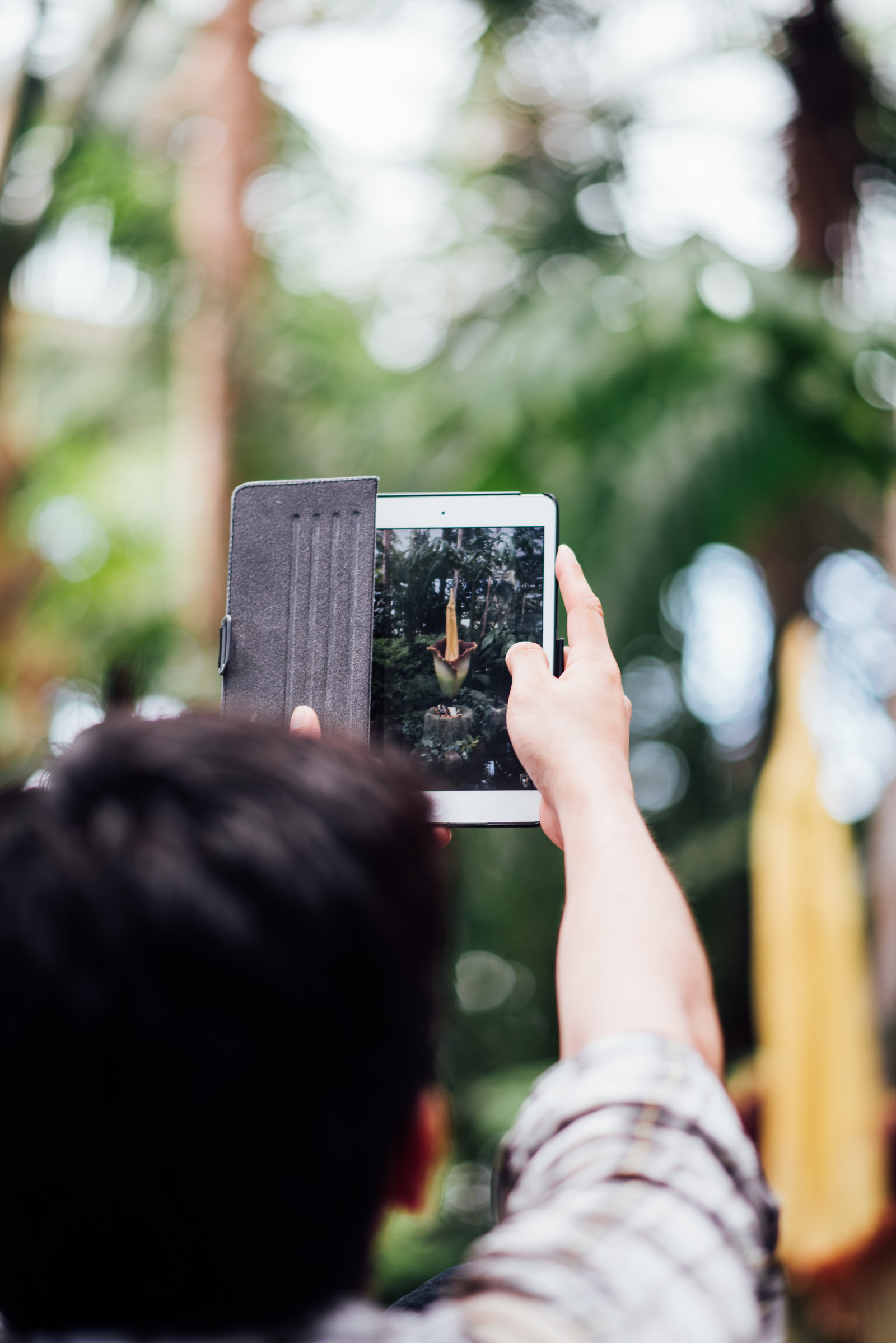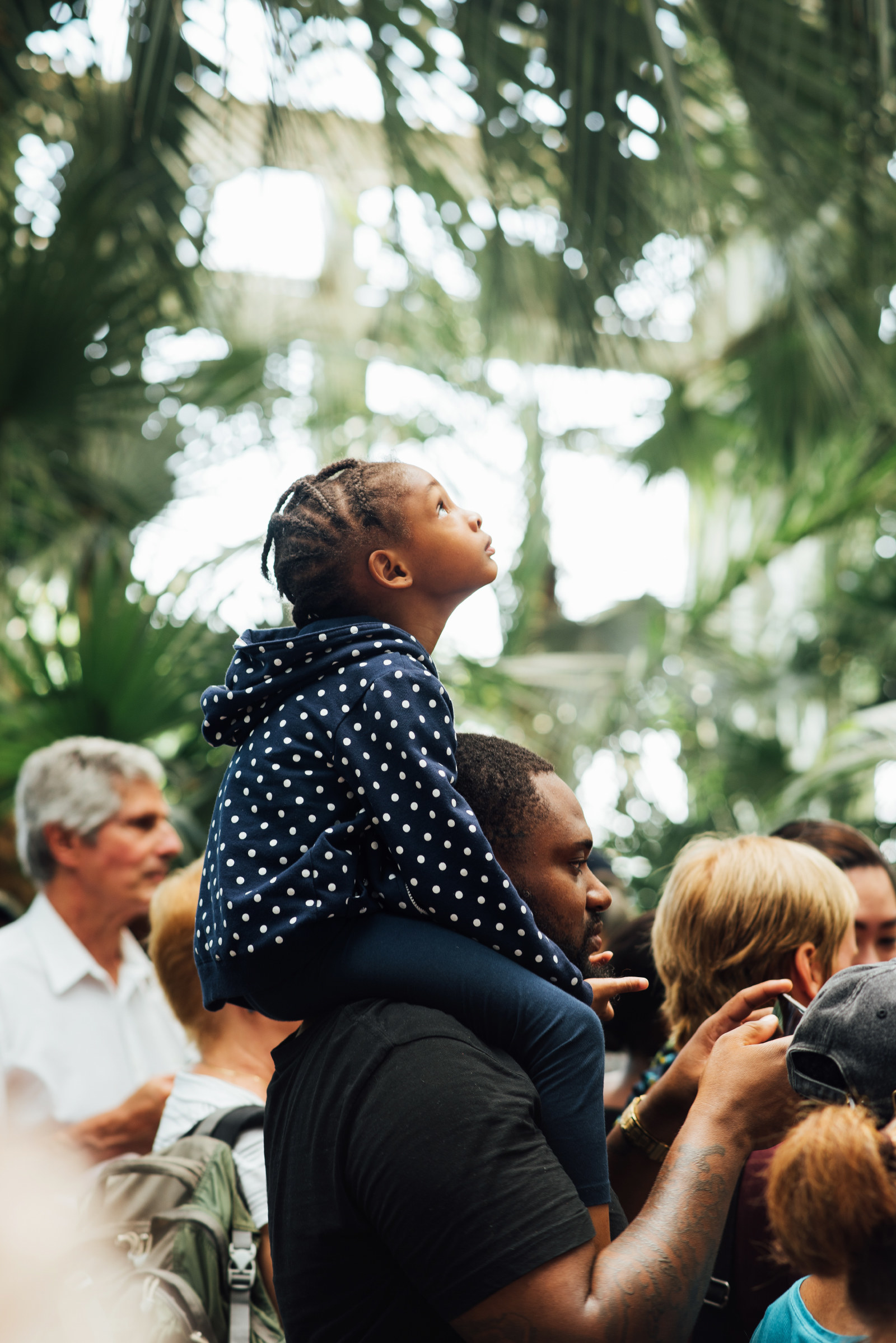 If you live in the NYC area and want to see it for yourself, act fast. The unpredictable plant's bloom will likely last only for another day or two.