You Can Barely See The Eiffel Tower Because Of The Thick Smog In Paris
The city is offering free public transportation for three days to tackle the severe air pollution in the French capital.
A thick smog has descended on Paris and will continue to shroud the city for the next week, after air pollution reached dangerously high levels in the country's capital.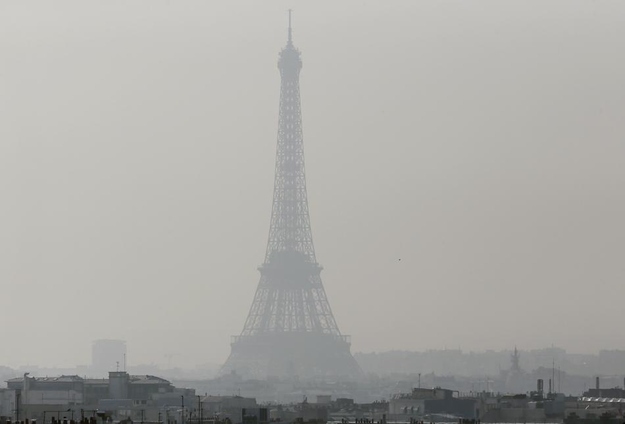 Nearly three-quarters of France, including Paris, has been under maximum pollution alert for several days. The European Environmental Agency says this is the worst air pollution since 2007.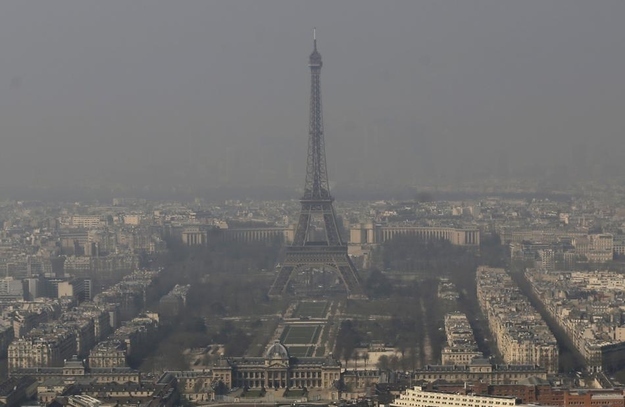 In an effort to curb pollution, authorities offered free public transporation as well as free residential parking to encourage people to leave their cars at home.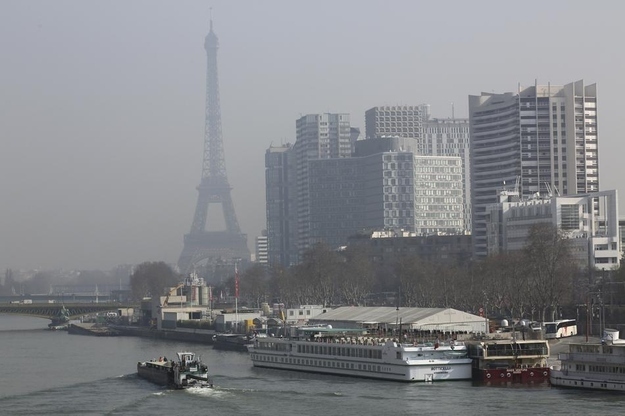 The spike in pollution levels is due to a string of warm days, cold nights, and a lack of wind, trapping pollutants under a warm layer of air.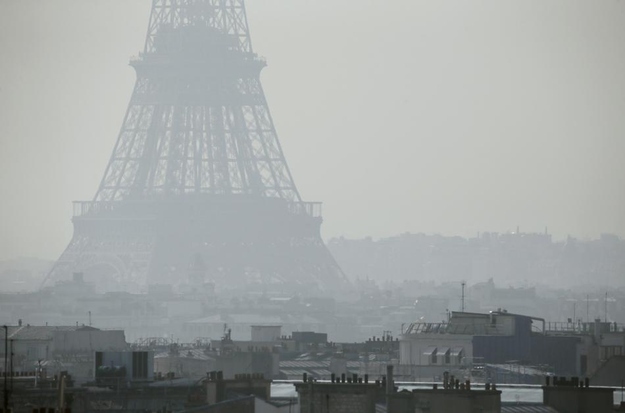 As per acqin.org, the air quality in Paris was roughly the same as Beijing, which suffers from one of the worst air pollution levels in the world.
Health warnings have been issued for the elderly, pregnant women, infants, and those with respiratory illnesses.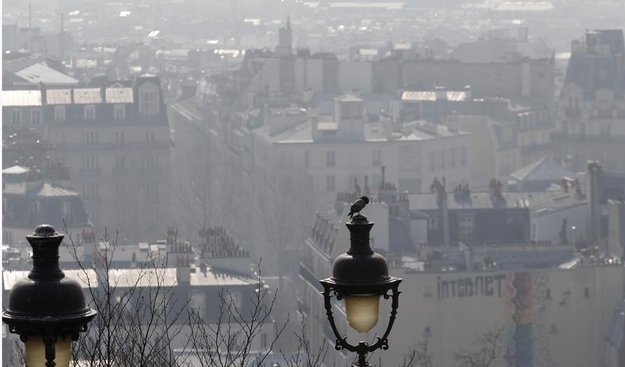 A French environmental NGO, Ecologie Sans Frontiere, has filed a criminal complaint in Paris to denounce the "health scandal" of air pollution.