WHO blamed incompetent staff and a lack of information for its inability to stop the Ebola outbreak in West Africa.
The agency said, "nearly everyone" involved in the response to the crisis failed to notice the potential for Ebola's spiraling spread, according to an internal document obtained by the Associated Press:
"Nearly everyone involved in the outbreak response failed to see some fairly plain writing on the wall," WHO said in a draft internal document obtained by The Associated Press, noting that experts should have realized that traditional containment methods wouldn't work in a region with porous borders and broken health systems.

The U.N. health agency acknowledged that, at times, even its own bureaucracy was a problem. It noted that the heads of WHO country offices in Africa are "politically motivated appointments" made by the WHO regional director for Africa, Dr. Luis Sambo, who does not answer to the agency's chief in Geneva, Dr. Margaret Chan.
Meanwhile, WHO declared in a statement Friday that the Ebola outbreak in Senegal is over.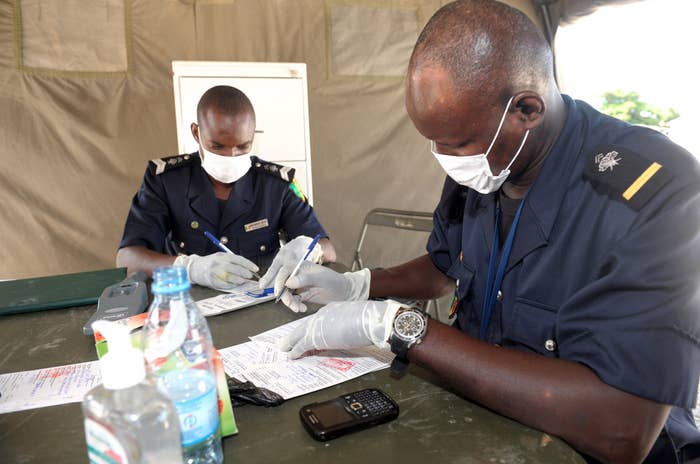 WHO congratulated the West African country on ending the Ebola transmission and commended its diligence in containing its spread.
The single case of Ebola was confirmed on Aug. 29 when a young man infected with the virus traveled from Guinea to the Senegalese capital of Dakar. The government responded by identifying and monitoring 74 of his close contacts, testing of all suspected cases, and increased surveillance of the country's main entry points.
On Sept. 5 the lab samples of the patient tested negative indicating he had recovered from Ebola. He returned to Guinea on Sept. 18.
From the WHO press release:
Forty-two days have now passed since the last contact of Senegal's single confirmed case of Ebola virus disease completed the requisite 21-day monitoring period, under medical supervision, developed no symptoms, and tested negative for the virus.

WHO officially declares Senegal free of Ebola virus transmission.