Family Attorney: Dashcam Video Of Sandra Bland's Arrest Shows Texas Trooper Trying To Pull Her Out Of Her Car
The attorney for Sandra Bland, who was found dead of an apparent suicide in her jail cell three days after a traffic stop arrest, said that dashcam video shows she did not strike the trooper. The Texas Department of Public Safety said it had identified procedural violations in her arrest.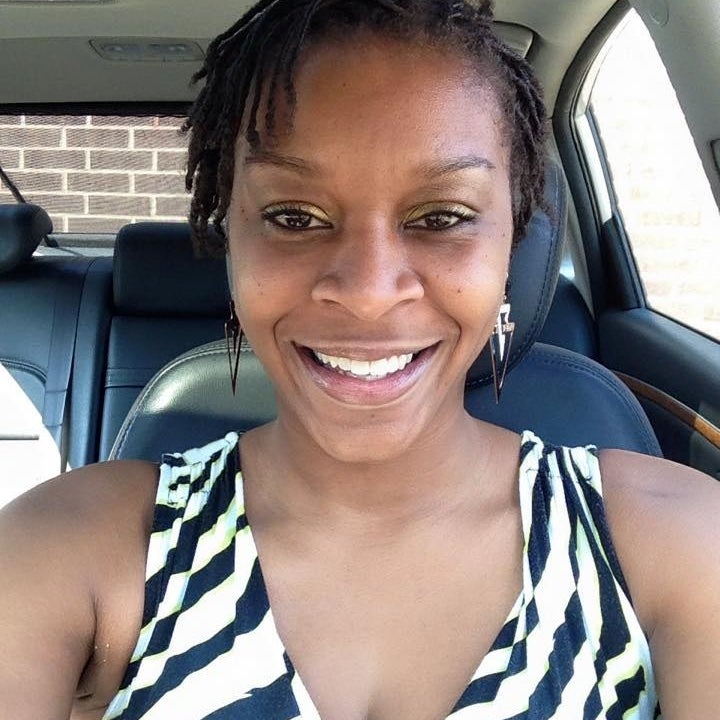 The Texas Department of Public Safety on Friday said it had identified procedural violations in the traffic stop arrest of Sandra Bland, who was found dead of an apparent suicide in her jail cell three days later.
Bland was found dead in a Waller County jail on Monday morning, three days after she was arrested for allegedly assaulting a police officer during a routine traffic stop in Prairie View.
The attorney for Bland's family, Cannon Lambert, told a radio show Monday that the dashcam video of her arrest showed a Texas state trooper reaching into her car and trying to pull her out. Lambert told the Tom Joyner Morning Show that Bland did not strike the state trooper in the video footage that was shown to the family. Lambert said the two argued about Bland smoking in her car and the trooper tried to open her door as she attempted to record him with her cell phone. The video then showed the trooper pulling his taser out after which Bland complied and got out of her car, Lambert said.
An official from the Waller County Sheriff's Office told BuzzFeed News her death "appears to be a suicide for now," but her friends and family told ABC 7 they suspect foul play. The official said the autopsy report could "take several more days."
Waller County District Attorney Elton Mathis said at a Thursday news conference that Bland used a plastic bag to hang herself from a partition in her cell, the Chicago Tribune reported. The Harris County Institute of Forensic Sciences, which conducted Bland's autopsy, had earlier listed her manner of death as "suicide," with hanging as the primary cause.
On Friday, the Texas Department of Public Safety (DPS) announced that it had "identified violations of the department's procedures regarding traffic stops and the department's courtesy policy."
Pending the outcome of the Texas Ranger and FBI investigation into the incident, the officer involved in the arrest has been assigned administrative duties, the statement added.
The Waller County district attorney and DPS have also requested that the FBI conduct a forensic analysis of the video footage related to the case, which will be shared with the public "as soon as possible."
The Texas Commission on Jail Standards on Thursday cited the Waller County Jail for sub-standard training in handling potentially suicidal and mentally disabled inmates, the Houston Press reported. The jail was also cited for its failure to personally observe an inmate at least once every hour which it had been previously cited for in 2012 when an inmate hanged himself with a bed sheet.
During a news conference Thursday, the Blands' family attorney, Cannon Lambert, said his clients believe Sandra was killed and have questioned the police account of her death, the Chicago Tribune reported.
According to family members, the 28-year-old Chicago native was about to begin a new job in student outreach at her alma mater Prairie View A&M University in Texas. But on Friday, Bland was pulled over for improperly signaling a lane change, Waller County Sheriff's Department officials said. She was then arrested for "assault on a public servant by a DPS trooper" and was held at Waller County Jail, according to the sheriff's office.
Around 9 a.m. Monday, Bland was found not breathing in her cell from what appeared to be self-inflicted asphyxiation, according to news release from the sheriff's office. Authorities gave her CPR, but she was pronounced dead a short time later.
"I do not have any information that would make me think it was anything other than just a suicide," Mathis told ABC 7.
A video shot by a bystander purportedly shows two officers restraining Bland on the ground during her arrest as she is heard yelling, "You just slammed my head into the ground."
In the video, the woman who appears to be Bland, is also heard telling the two officers on top of her, "Do you not even care about that? I can't even hear."
As she was being led to the police car, she is heard telling the person recording the video, "Thank you for recording. Thank you. For a traffic signal ... slammed me into the ground and everything."
The family attorney said they had every reason to believe it was Bland in the video.
Waller County Sheriff Glenn Smith told ABC 7 that Bland "had been combative on the side of the road."
Bland's friend, Malcolm Jackson, told ABC 7 that the police officer "pulled her out of the car, forced her and tossed her to the ground, knee to the neck and arrested her."
Another friend couldn't believe that Bland would kill herself, describing as strong "mentally and spiritually."
"This is all very suspicious," said Bland's cousin, who spoke to BuzzFeed News on the condition that her name not be used. "It's pretty obvious this doesn't add up."
She described Bland as "bright and super intelligent."
But Bland was open about her struggles with depression and PTSD, sharing her experiences on Facebook.
Bland's death is now being investigated by the FBI and Texas Department of Safety.
The Texas State Rangers released a statement on the case Thursday, saying she became "argumentative and uncooperative" and was "subsequently taken into custody for assault on a public servant. "
A Prairie View police officer also responded to the scene and provided assistance. Waller County EMS was also called to the scene, but Bland refused a medical review by EMS. She was then booked into the Waller County Jail.

The Waller County Sheriff's Office requested that DPS assist in investigating the in-custody death of Bland at the Waller County Jail on Monday morning. A Texas Ranger responded to the scene that day. DPS has also requested that the FBI assist in this investigation, to which they have agreed.

At this time, the joint investigation by the Texas Rangers and the FBI is ongoing.

Additionally DPS will conduct an internal review of the traffic stop.
Once the investigation is complete the matter will be turned over to a Waller County grand jury for further proceedings, Waller County DA Elton Mathis said in a statement. He said Bland's death "is receiving the scrutiny it deserves."
Bland was vocal about racial injustice against African-Americans in the United States through a series of Facebook videos she tagged #SandySpeaks.
Her Facebook profile picture said "Now legalize being Black in America," while her cover photo was an illustration of a white man with a Confederate flag on his shirt sitting next to an injured black man.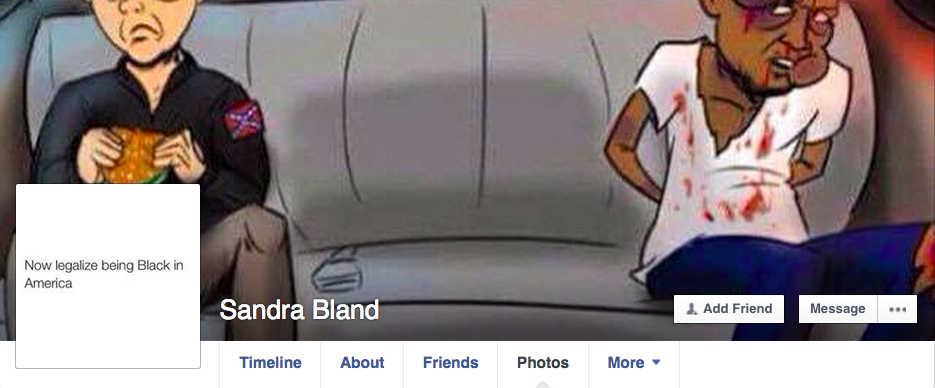 Her friends and family joined others in speaking out against her death on social media.
Many looked to the purported video of her arrest as proof of foul play in her death.