This is Alyssa Herrera, a 16-year-old who studies in Grove City, Ohio.
And this is her 17-year-old sister, Annalicia Herrera, who studies at the Ohio State School for the Blind.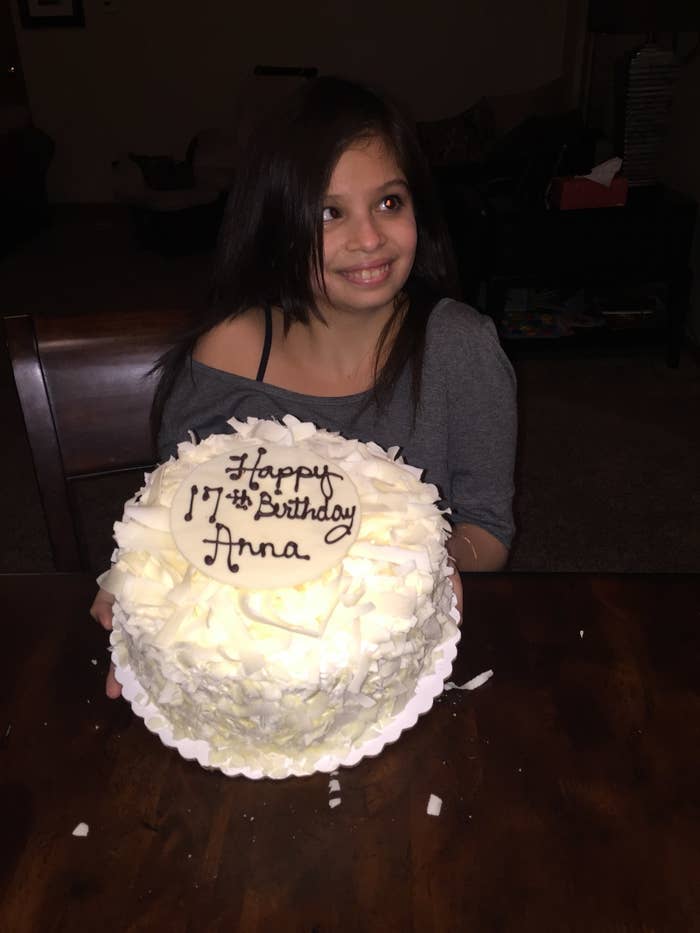 On Monday night, the two sisters went for dinner at Red Robin in Grove City, along with their brother and grandma.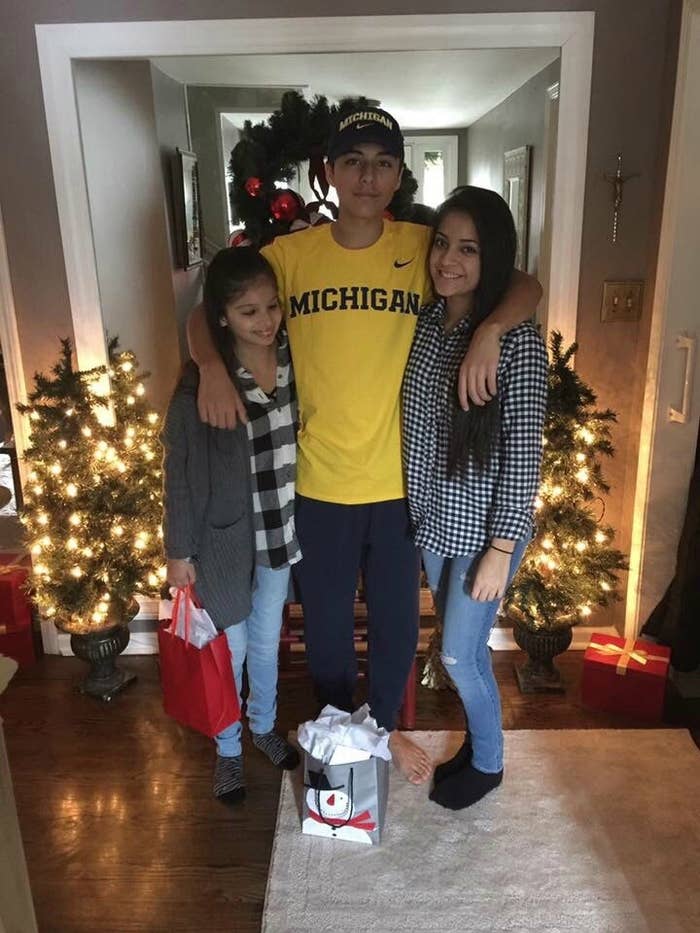 But this time, the hostess at Red Robin offered Annalicia a menu in Braille.
"We were all surprised because nobody has asked us this before," Alyssa said. "I was excited that she was able to read her menu and order her own food."
And while Annalicia was surprised too, she told BuzzFeed News, "My first thought was, 'Let me see what they have!'"
Annalicia, who is about to turn 18 in April, said that she normally doesn't have to think about "the variety of food that's out there."
"I was like, 'What should I order now?'" she said.
Alyssa decided to share Annalicia's wonderful moment on Twitter, saying, "My sister has been in this world for 18 years and today is the first time she has been offered a menu at a restaurant."
The tweet has since been shared by thousands of people who were touched by the sweet moment.
They were hit right in the feels.
Some wondered why Braille menus weren't more common.
Others realized how privileged they were for never having to think about this at restaurants.
And while some trolls tried to ruin the special moment...
They were immediately shut down by Alyssa and Annalicia's mom.
Alyssa said she wanted to share the moment on Twitter because she was simply surprised that they were offered a menu in Braille.
"I didn't expect it to blow up like this," she said.
Neither did Annalicia, who said she didn't even know her sister had tweeted her picture until they left the restaurant.
"I've never had this kind of attention," Annalicia said, adding that she hoped more restaurants would accommodate her like this.
A spokesman for Red Robin said the restaurant chain took pride in creating the kind of memorable, personal experience that the family had.
"Attentive hospitality and personal connections are in our DNA. Red Robin takes great pride in our team members' ability to go above and beyond to create memorable experiences for Guests like Annalicia," Jonathan Muhtar, Red Robin's chief marketing officer, said in a statement. "Red Robin's commitment to living our core B.U.R.G.E.R. Values ensures that our Guests and team members alike are better for being here."
Alyssa said that it would especially help to have Braille menus when Annalicia is out on her own. "If she tries a new place she doesn't know what to have. It's not like a waiter's going to read the menu to her," she said.
Annalicia said she would love to know for herself what restaurants have to offer on their menus.
"Everyone else gets that experience," she said.
(Oh, and FYI, Annalicia ordered a teriyaki chicken burger and fries.)