At one point on an ordinary Friday, more than 800,000 people were watching two BuzzFeed employees trying to make a watermelon explode with rubber bands.
In fact, according to Facebook, more people tuned in to watch it live than any other live video. At the peak of its 45-minute runtime, 807,000 viewers were watching at the same time. (BuzzFeed is among a group of Facebook Live paid media partners.)
Some people questioned their life choices.


Adults forgot to adult.

Many experienced watermelon-induced anxiety.
It was a beautiful moment.
And the internet was obsessed.
#watermelon began trending in the country.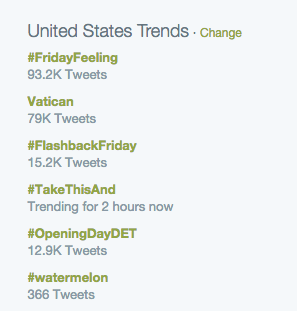 People offered hot takes on #watermelon.
Where were you when BuzzFeed exploded a watermelon?
History was created.
800,000 people watched this momentous occasion. 315,000 commented on the Facebook live video.
Except this guy.