Police arrested a 52-year-old man in connection to the vandalization of Donald Trump's Hollywood Walk of Fame star, a Los Angeles police official announced Thursday.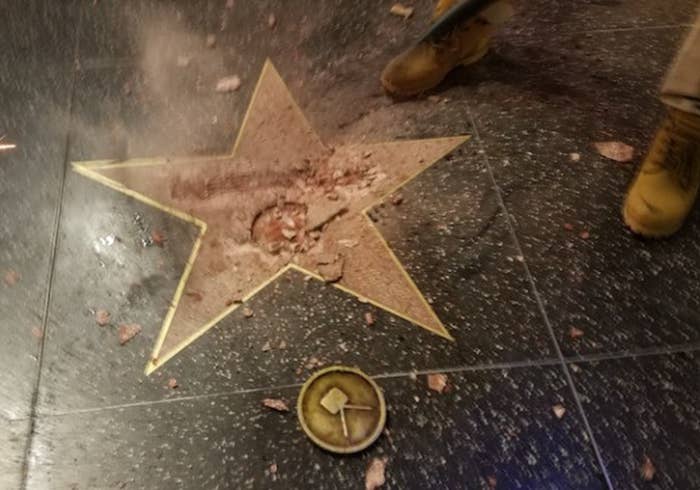 James Lambert Otis was booked at Men's Central Jail Thursday morning on suspicion of felony vandalism, a spokesman for LAPD told BuzzFeed News.
He was being held in lieu of $20,000 bail.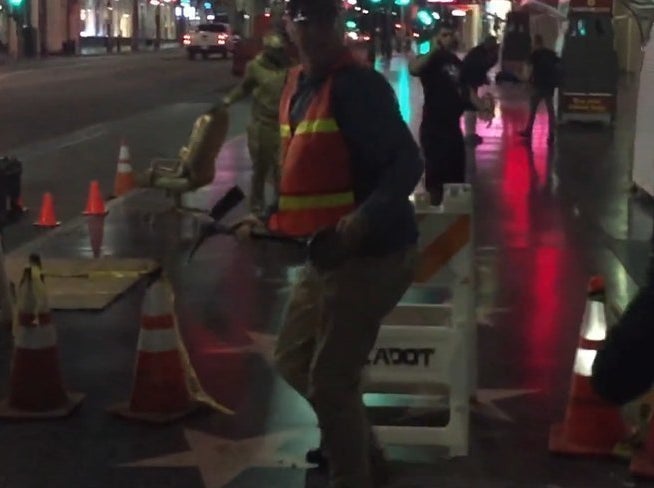 Deadline spoke to a man who identified himself as the alleged suspect. He said that he had originally intended to remove Trump's star to auction off and raise funds for the women who have publicly accused Trump of sexual misconduct. However, he only managed to crush it. (BuzzFeed News could not immediately confirm this account.)
In a statement provided to BuzzFeed News, the Hollywood Chamber of Commerce — responsible for the Walk of Fame — said that it was working with the police on the felony and "intends to prosecute to the full extent of the law."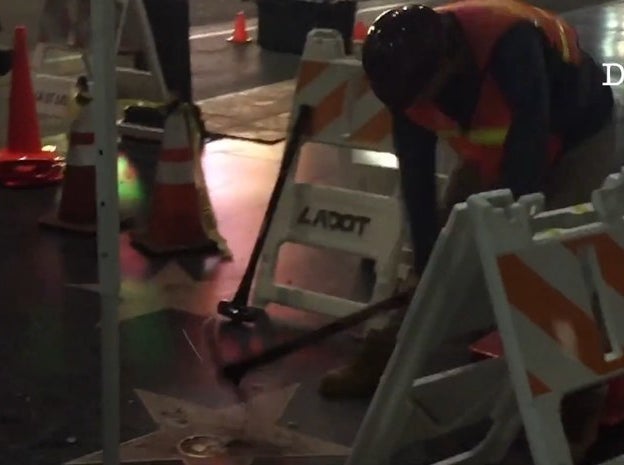 "The Hollywood Walk of Fame is an institution celebrating the positive contributions of the inductees," Leron Gubler, President/CEO of the Hollywood Chamber of Commerce, said in the statement. "When people are unhappy with one of our honorees, we would hope that they would project their anger in more positive ways than to vandalize a California State landmark. Our democracy is based on respect for the law. People can make a difference by voting and not destroying public property."
The Chamber said that the star would be "repaired immediately, but requires several days of seasoning before it is polished. During that time, it will be covered to protect it."
The star was dedicated to Trump in 2007 after the success of his show The Apprentice and at the height of his public feud with Rosie O'Donnell.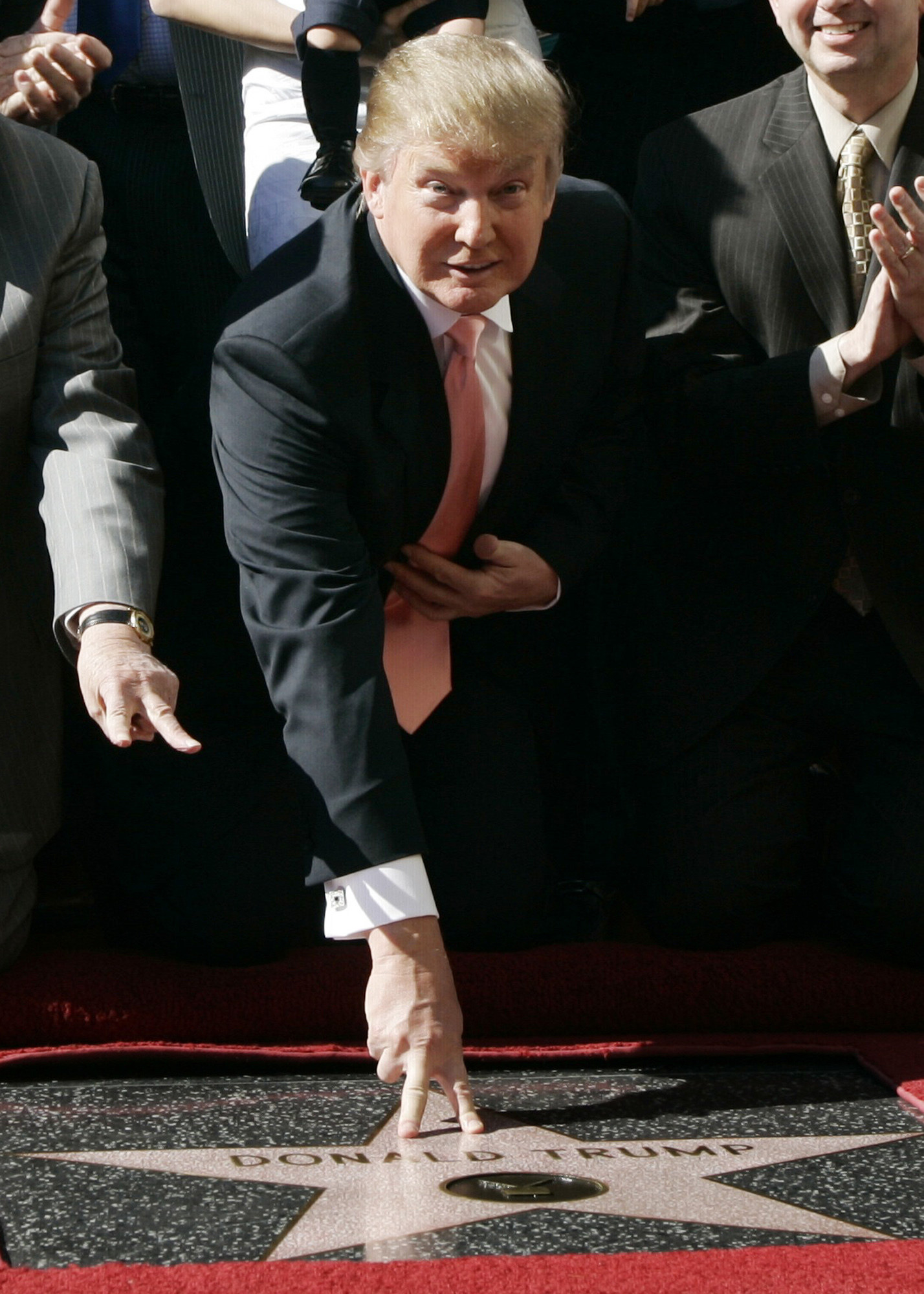 Trump's star has been messed with several times since he announced his presidential bid. In July, an LA artist built a barbed-wire wall around Trump's star to mock his plan of building a wall between the US and Mexico.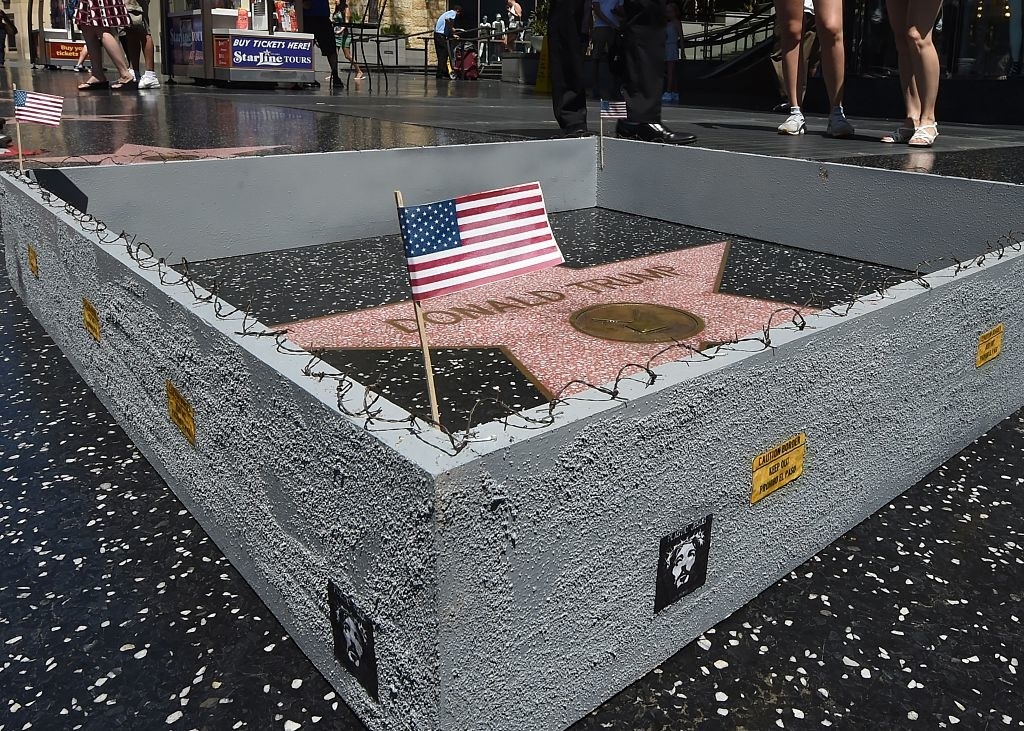 His star was also defaced with various graffiti, including a reverse swastika...
A mute symbol...
And dog poop.