Update — March 2, 10:40 a.m. ET: Bangladeshi authorities arrested Farabi Shafiur Rahman, a suspect in the hacking death of U.S.-based Bangladeshi blogger Avijit Roy, on Monday.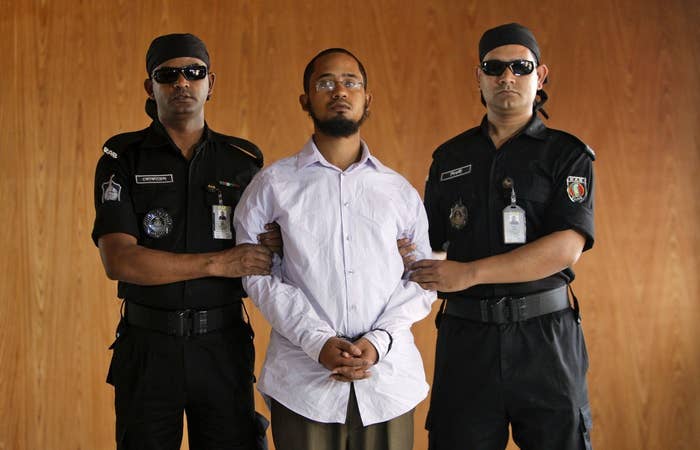 Rahman, described as a "fundamentalist blogger" by authorities, was arrested Monday morning from the country's capital of Dhaka while he was leaving the city, an official from the Rapid Action Battalion (RAB) told bdnews24.com, a local news website. His wife, Rafida Ahmed Bonna, was also injured in the attack.
Rahman is named as the prime suspect in the murder of Roy who was hacked to death with machetes while returning from a book fair in Dhaka last week.
Rahman had previously posted pictures of Roy with his family on Facebook and threatened to kill him when he returned to Bangladesh from the U.S., an RAB official told reporters.
"Avijit Roy lives in America. So it is not possible to kill him now. He will be killed as soon as he returns home," Rahman had allegedly commented in an online conversation, the Dhaka Tribune reported.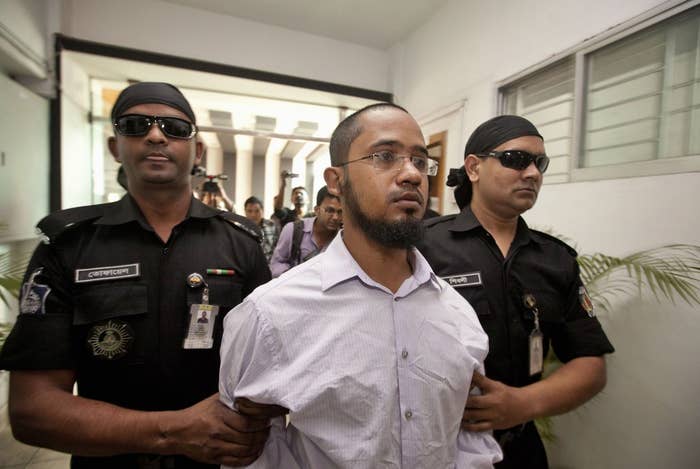 He had also reportedly written, "It's a Bengali Muslims holy duty to kill Avijit" in an earlier post, CNN reported.
Roy had blocked Rahman on Facebook two years ago because of their ideological differences, the RAB official said.
Rahman had previously been arrested for threatening to kill a mosque leader who lead the funeral prayer for Ahmed Rajib Haider, an atheist blogger who was also murdered with a machete in 2013.
Rahman was known to post threats and make comments encouraging the murder of several atheist bloggers.
Avijit Roy, a secularist Bangladeshi blogger based in the U.S., was hacked to death by unidentified assailants while he and his wife were returning from a book fair in Bangladesh on Thursday, the Dhaka Tribune reported.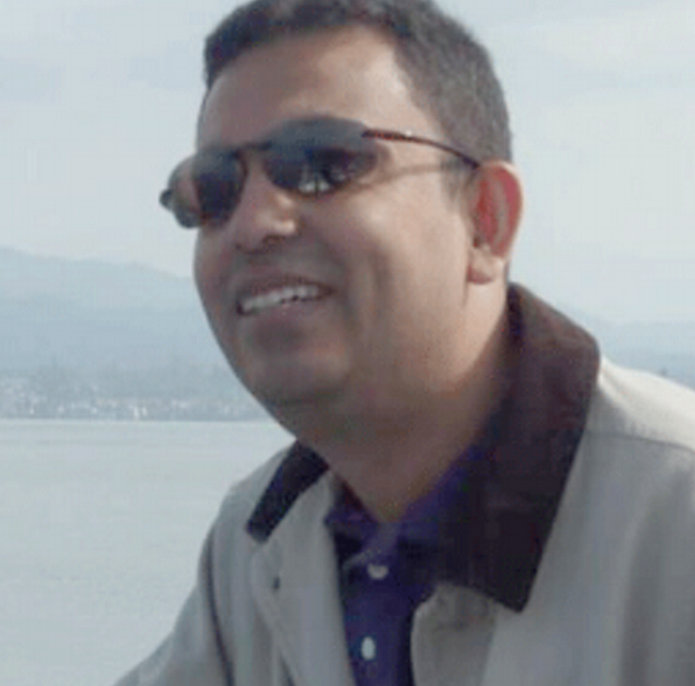 A group of attackers brutally hacked Roy and his blogger wife, Rafida Ahmed Bonna, near Dhaka University for 30 minutes as the couple was returning from a book fair.
Roy was later declared dead at a hospital. Bonna, who lost a finger and suffered severe wounds, told the Dhaka Tribune that they had been attacked with cleavers.
Roy, a Bangladesh-born U.S. citizen, founded a secular blog for freethinkers of South Asian and Bengali descent called Mukto-Mona and was a published author of books on philosophy, scientific thought, and human rights issues.
He had previously been threatened by Islamist fundamentalists for his writing. Roy and Bonna were on a visit to Bangladesh to attend the Amar Ekushey Book Fair in the capital.
In 2014, a popular Bangladeshi online bookstore stopped selling books by Roy after receiving death threats on social media by an Islamist extremist, Farabi Shafiur Rahman, who is linked to hardline fundamentalist party Jamaat-e-Islami.
Rahman had accused Roy of "defaming Islam" and the Prophet Muhammed.
Local police told the Dhaka Tribune that they had not yet identified the attackers but suspected the same people involved in the 2004 hacking death of a Bangladeshi writer and professor who was also returning from the same book fair.
The attack on Roy and his wife was also similar to the 2013 attack on self-styled "militant atheist" blogger, Ahmed Rajib Haider, who was found dead in his Dhaka home with his throat slit and machete wounds to his head, The Free Thinker reported.
There has been a spate of attacks on secularist bloggers and writers who are critical of Bangladesh's Islamic fundamentalists. The country's conservative clerics have also called for hanging atheist bloggers.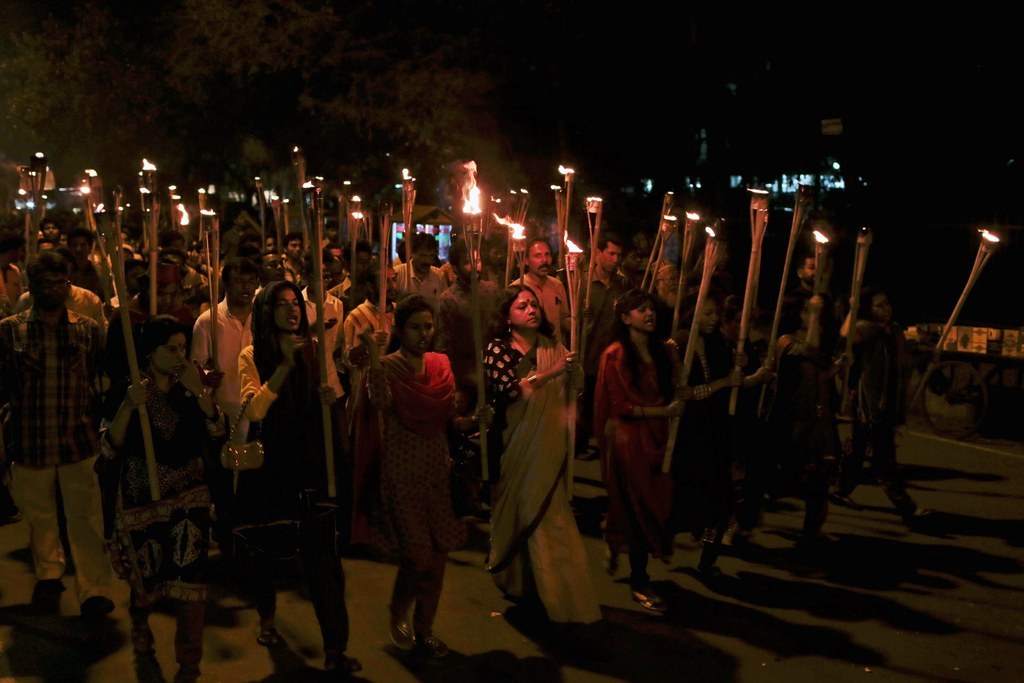 "I cannot overstate how great a loss this is," Michael De Dora, the Center For Inquiry's chief UN representative and a friend of Roy said in a statement. "Avijit was brilliant, yes, and a devoted advocate of free expression and secularism, but also just a very good person. Avijit was an inspiration to countless other freethinkers, in Bangladesh and around the world, and he was an inspiration to me."