The University of Maryland is investigating whether the campus police used excessive force after videos shared on social media showed officers pepper spraying students while breaking up a graduation party Saturday.
In a statement Sunday night, the University of Maryland Police Department (UMPD) said they were in the process of reviewing the 911 call as well as body camera footage from the officers involved in the incident.
On May 21, at around 1:46 a.m., police received a call about a "loud party" with a possible report of a fight inside the university's Courtyard apartments.
While heading to the apartment, police officers were informed by a group of people in the parking lot that "there were a lot of people inside" and that some were fighting, according to the police review of body camera footage from one officer. When asked if there were weapons involved, someone told the officers there was a baseball bat.
Police said they decided to shut down the party and repeatedly asked the students to leave, "thought not everyone complied."
Theo Scoulios, a DJ at the party, tweeted a video showing police officers pepper spraying a crowd of students in the hallway as they were being led outside the apartment.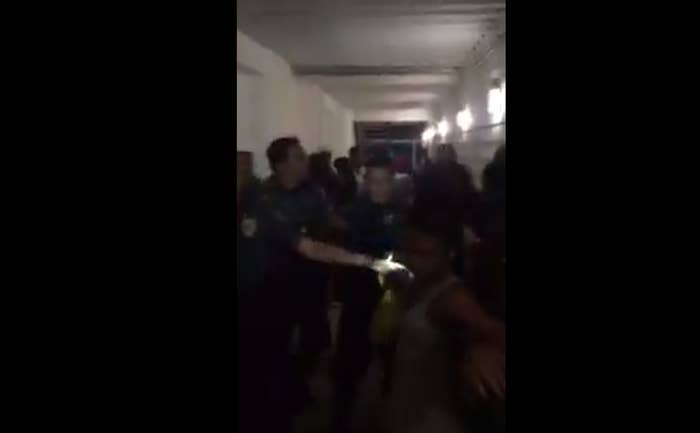 UMPD said that the pepper spray was used when an officer was "surrounded by a crowd in the hallway."
Students were heard screaming and coughing as they exited the apartment.
"[The officers] were being very forceful," Scoulios told Fox 5. "Using their arms to throw people, and then at that point they start to mace everybody. To me, it seemed as if it was a little — not a little — a lot excessive."
Scoulios did not immediately respond to BuzzFeed News' request for comment.
While first responders were treating those who were pepper sprayed, police used pepper spray a second time "during a confrontation in the parking lot," UMPD said in its statement.
Other videos shared on social media showed a confrontation between officers and some of the party goers outside the apartment.
Police said they also arrested two people for failing to obey a lawful order.
UMPD said they completed an initial review of the incident and have launched a formal investigation to determine if the use of force was appropriate. The police said they will release the 911 audio as well as footage from the body camera videos.
"Reviewing this incident swiftly and fairly is of great importance to the university and for me personally," the university's president, Wallace D. Loh, said in a statement. "I continue to expect a comprehensive report in the days ahead, and I remain committed to a process that is transparent and just for everyone involved."
"Most of us graduated in four years and we're happy and that was robbed," Courtney Humphrey, a student who attended the party, told WUSA 9.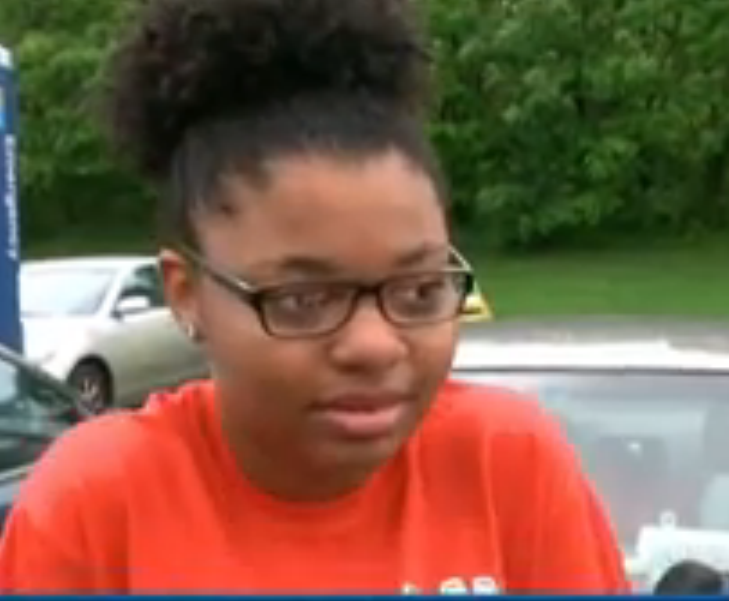 In a Facebook post, Humphrey said, "Please pray that justice will be served and that the Black community will be restored altogether. Sadly, this is the world that we live in today."
Humphrey did not immediately respond to BuzzFeed News' request for comment.
Many people, including UMD students, took to social media to protest the police's use of force — while some accused police of racially targeting the party goers.
He said that he was disappointed that many people were "jumping to conclusions."
"I've read some of the comments online that claim that we targeted this party, we targeted this specific group," Mitchell told Fox 5. "That's simply not true."
He said that the party was over-capacity and that someone there called the police.
"We said, 'Party's over.' If everybody leaves, we leave. It's that simple. We don't arrest anybody, there's no need to."
According to Mitchell, 10 of the 11 officers who responded to the scene we wearing body cameras and footage would be released in the next two weeks, FOX 5 reported.