Two Italian men held hostage by ISIS in the Libyan city of Sabratha since July were freed, Italy's Foreign Ministry said Friday. The men were seen on video posted to social media after their release.
Filippo Calcagno and Gino Pollicardo, technicians with an Italian constructor, broke down the door of the house they were held in and were rescued after neighbors alerted local fighters in the area, local officials told the Associated Press.
The men had not eaten for a week, but were in a "good condition," Hussein al-Zawadi, the head of the Sabratha Council, told the AP.
Two other Italian hostages from the same company as the rescued men, Fausto Piani and Salvatore Failla, were most likely killed in a firefight between ISIS militants and Sabratha's local council, Italy's foreign ministry and local officials said.
In the video, the two men said they were safe at a police station in Libya and were being treated well, The New York Times reported.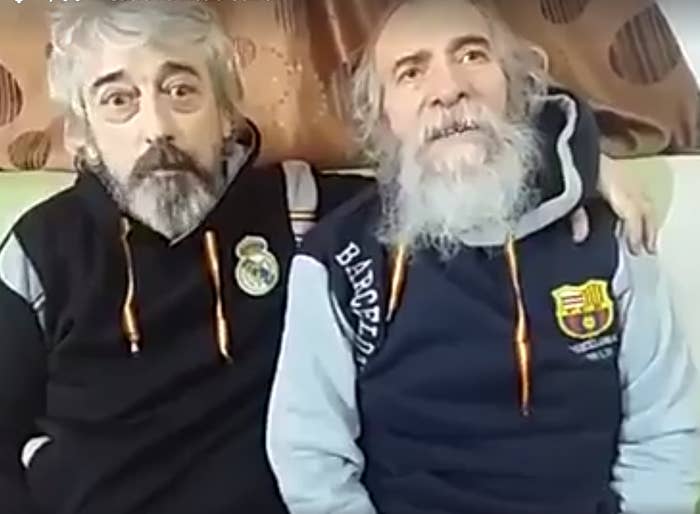 "We hope to urgently return to Italy, because we need to see our families," Pollicardo said in the video. He said they were "physically quite well but psychologically devastated," in another Facebook post the Times reported.
Al-Zawadi said the two men were undergoing medical treatment and would be returned to Italy soon.
All four Italian hostages worked for the Italian construction company Bonatti when they were kidnapped on July 1 in the Libyan city of Mellitah.