Two men told BuzzFeed News they were racially profiled by University of Cincinnati Police Officer Ray Tensing — charged with murder this week for fatally shooting an unarmed black man — during a May 2014 traffic stop. They got the interaction on video:
The video was uploaded by Demetrius Pace, who was a passenger in the car.
Pace, 27, a former UC student, told BuzzFeed News that his cousin, who was the driver, was pulled over for having a cracked bumper.
Pace said he began recording because the UC officer — the only one who appears in the video — was "aggressive" and used "bullying tactics" to try to get him out of the car.
This week, Pace said he and his cousin, Sexton Henley, recognized the officer after prosecutors released the body camera video showing Tensing pulling over Samuel Dubose for a missing front license plate. Tensing demanded Dubose's driver's license, and Dubose said he had one but didn't have it on him. Tensing then told Dubose to take off his seatbelt and began to open Dubose's car door. As Dubose appeared to "slowly roll away" in his car, Tensing fatally shot the unarmed man in the head. Tensing has been charged with murder and was fired.
During the May 2014 incident with Pace and Henley, Pace said, "[Tensing] opened my door like he did in the video of Sam."
"I'm 100% sure it was Tensing who pulled us over," Pace said. Henley told BuzzFeed News that when he saw the Dubose video he knew it was the same officer.
BuzzFeed News couldn't independently confirm it was Tensing in the video. The University of Cincinnati did not immediately respond to BuzzFeed News' request to confirm Tensing's identity.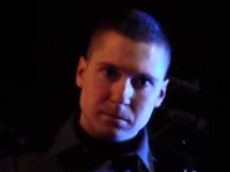 During the early hours of May 13, 2014, Henley said they were pulled over by four police cruisers because he supposedly had a crack in his front bumper.
One of the officers began questioning Henley about whether he had been drinking and whether he was in an accident. Henley replied he wasn't drinking and that his bumper had been chipped for a while.
The officers then began to question Pace, who was the passenger. "They walked over to his side and asked him for his information," Henley said.
Pace said Tensing grabbed his door handle and pulled the door open after Pace refused to provide his date of birth and other information. That's when Pace began recording Tensing.
"We know that the law says the passenger doesn't have to provide his information," Pace said. "Tensing was mad because I wasn't doing what he was telling me to do."
Tensing is then heard on the video repeatedly asking Pace to "step out of the car." According to Pace, Tensing asked him if he was refusing to identify himself "because you have a warrant or something?"
Pace said Tensing told him that if he refused to identify himself he would be charged. After the two argue about Pace's refusal to get out of the car, Tensing appears to say, "Are we going to do this all night?"
Pace told BuzzFeed News that Tensing "was very incompetent and determined to get what he wanted at any cost."
"He said to me 'stop moving around,'" Pace said. "What could I possibly do with my phone in one hand and another on my lap. I then stated, 'you're the one with the gun I'm not the threat.'"
Both Pace and Henley said that Tensing was the more aggressive of the two officers who were talking to them.
Pace said that if he had stepped out of the car, "I'm sure he would have killed me."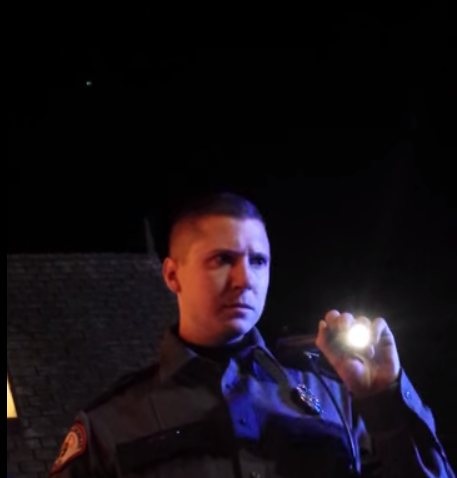 Pace said that Tensing flashed a flashlight at his camera to avoid being recorded. Pace and his cousin asked for Tensing's supervisor, hoping to deescalate the situation.
Once the supervisor arrived, Pace said Tensing lied and told him that Pace opened the car door himself.
"[Tensing] was being overly aggressive and prideful," Pace said, adding they were unable to file a complaint against the officers because they refused to identify themselves and give their badge numbers.
Tensing name is not on the citation, Pace said; another officer wrote it up.
Pace said he felt the officers racially profiled him and Henley.
"The nature of the stop didn't require four officers on the scene," Pace said. "You would've thought we robbed a national bank. Instead you get two young African Americans with dreads driving a vehicle with a chipped bumper. I've never seen four officers surround a white man for a failure to signal."
After Tensing's body camera video was released, Pace posted a comment on his YouTube video, saying, "This officer Ray Tensing just murdered a man at the University of Cincinnati last week. I can't say I didn't see it coming."
Clarification: Samuel Dubose's car accelerated after Ray Tensing shot him in the head. An earlier version said he accelerated before being shot.