Two Bill Cosby Accusers Want His Full Deposition To Be Released
Beth Ferrier and Rebecca Lynn Neal — two of the 13 Jane Does listed in a 2005 civil lawsuit against Bill Cosby — said recently released details of a deposition the comedian gave, in which he admits to giving drugs to women he wanted to sleep with, damage their reputation.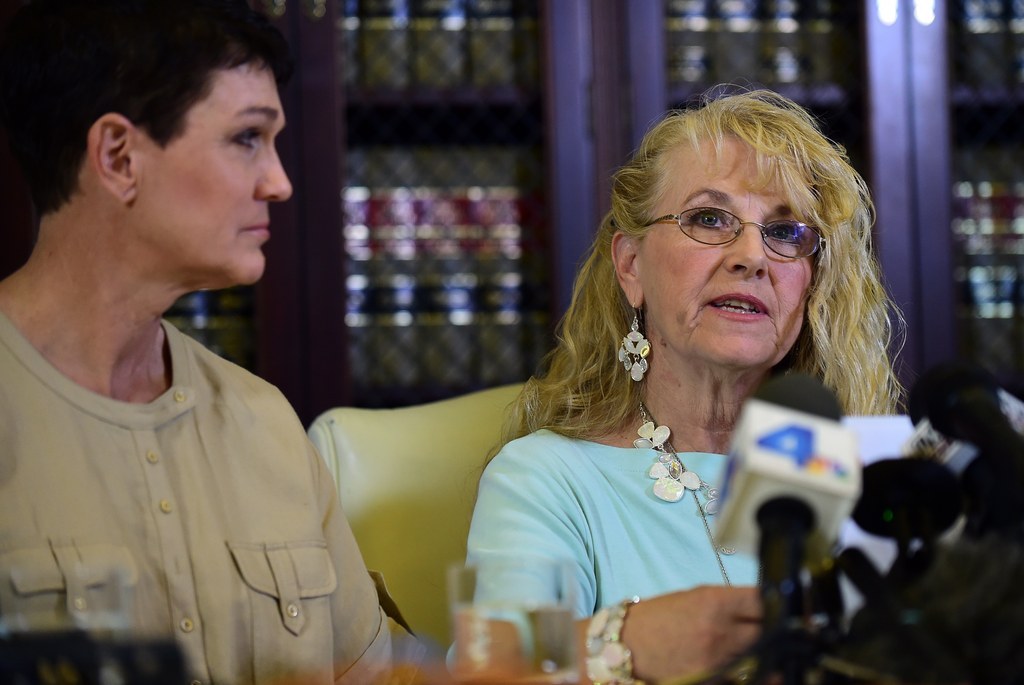 Beth Ferrier and Rebecca Lynn Neal — two Janes Does in the 2005 civil lawsuit against Bill Cosby alleging that he drugged and sexually assaulted women — say they want a federal judge to release the full deposition the comedian gave because the details of ra ecently released excerpt damage their reputation.
Cosby's partial deposition from 2005 — unsealed on July 6 after the Associated Press went to court to compel their release — Cosby admitted to giving powerful sedatives known as quaaludes to at least one woman before having sex with her.
The comedian's attorneys had reportedly sought to keep testimony sealed on the grounds that it would embarrass their client.
Ferrier and Neal are among nearly 40 women who have publicly accused Cosby of drugging and sexually assaulting them. Their attorney, Gloria Allred, told reporters at a news conference Monday that Cosby's partial deposition damaged her clients' reputations, and she demanded its full release.
Andrea Constand, the woman at the center of the civil lawsuit against Cosby, which was settled out of court in 2006, filed a motion last week asking a judge to release the entire transcript on the grounds that he has repeatedly violated the confidentiality of the settlement agreement to sway public opinion in his favor, the Washington Post reported.
Ferrier and Neal filed a memorandum in federal court supporting Constand's motion, arguing that the entire deposition should be released "so they can defend themselves with the whole truth — not just select passages of the transcript," Allred said in a statement to BuzzFeed News.
Allred said that Cosby "seemed to be constantly trying to avoid either committing perjury or telling the whole truth" when he was questioned under oath about Ferrier and Neal during the deposition.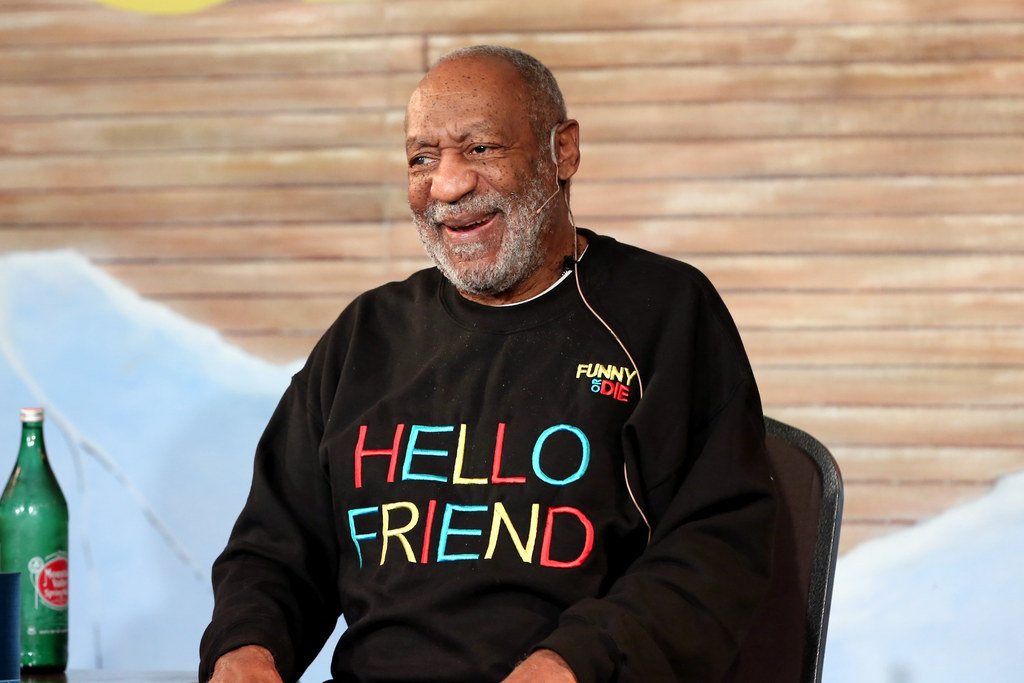 Ferrier — who alleged that after Cosby drugged her coffee in Denver in the mid-'80s, she ended up alone in her car with her bra undone and no memory of what happened — told BuzzFeed News in a statement that the now 77-year-old comedian "hunted me like a predator."
Ferrier, who was Jane Doe No. 5 in Constand's lawsuit, said Cosby admitted he was with her in Denver in the released portion of the deposition. Asked whether he had sexual contact with Ferrier during the deposition, Cosby responded, "probably."
"My refusal of his constant advances fueled his desire and eventual drugging rape ritual," Ferrier said in her statement.
She also spoke out against the National Enquirer, saying Cosby admitted under oath about how he made a deal with the tabloid to kill her story in exchange for an exclusive interview with him.
Ferrier said she reached out to the Enquirer in 2005 after reading Constand's story. She said the publication interviewed her, took her portfolio pictures, and paid for a lie detector test, which she passed.
"I am extremely upset that Bill Cosby was able to quash my interview with the National Enquirer and that the National Enquirer suppressed my story, which if it had been published by them, would have shed light on Bill Cosby's horrific conduct years earlier," she said in the statement.
Ferrier wants the judge to release the entire deposition so all 13 Jane Does in Constand's lawsuit, as well as other women who have come forward, "can learn of Bill Cosby's full testimony."
In her statement, Neal said that after reading Cobsy's deposition, she was "surprised that he says he doesn't remember me."
Neal said Cosby interacted with her for weeks at a health club in Las Vegas where she worked as a masseuse. According to Neal, Cosby wanted her to massage his shoulders and back, which he complained were sore from playing tennis. She alleged that he even spoke to her mother and her aunt.
Neal, Jane Doe No. 11 on Constand's lawsuit, said that her roommates found her unconscious in her car after Cosby "secretly drugged" her and that she didn't wake up until the next evening.
"I didn't tell anyone for a long time, only a few close friends and family," Neal said in her statement. "I thought, 'Who would believe me, that Bill Cosby was a serial rapist that used drugs to assault unsuspecting young women?'"