President Donald Trump met Singapore's Prime Minister Lee Hsien Loong on Monday, ahead of his historic face-to-face meeting with North Korean leader Kim Jong Un in Singapore.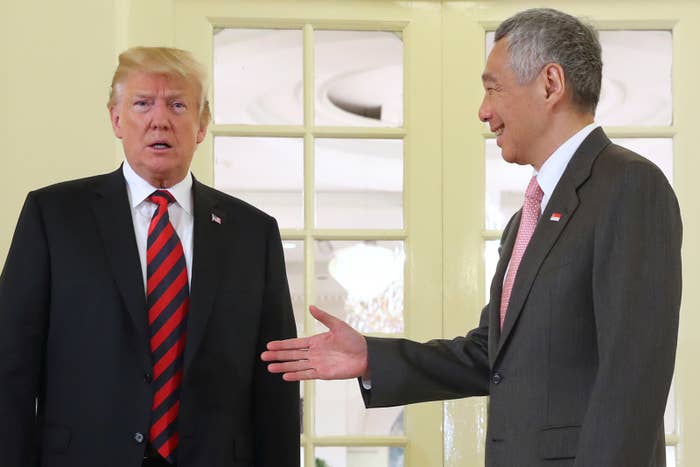 Hours before their high-stakes meeting to discuss denuclearization, Trump and Kim appeared to be enjoying the hospitality of their hosts.
Kim Jong Un took in Singapore during a late-night city tour, during which Singapore's Foreign Minister Vivian Balakrishnan posted a selfie with the leader suspected of crimes against humanity.
And hours earlier, Singaporean officials threw a surprise birthday party for Trump during his lunch meeting with Lee and their respective delegations.
Trump is set to turn 72 on Thursday, June 14, but his Singaporean hosts decided to present him with an early birthday cake during Monday's working lunch.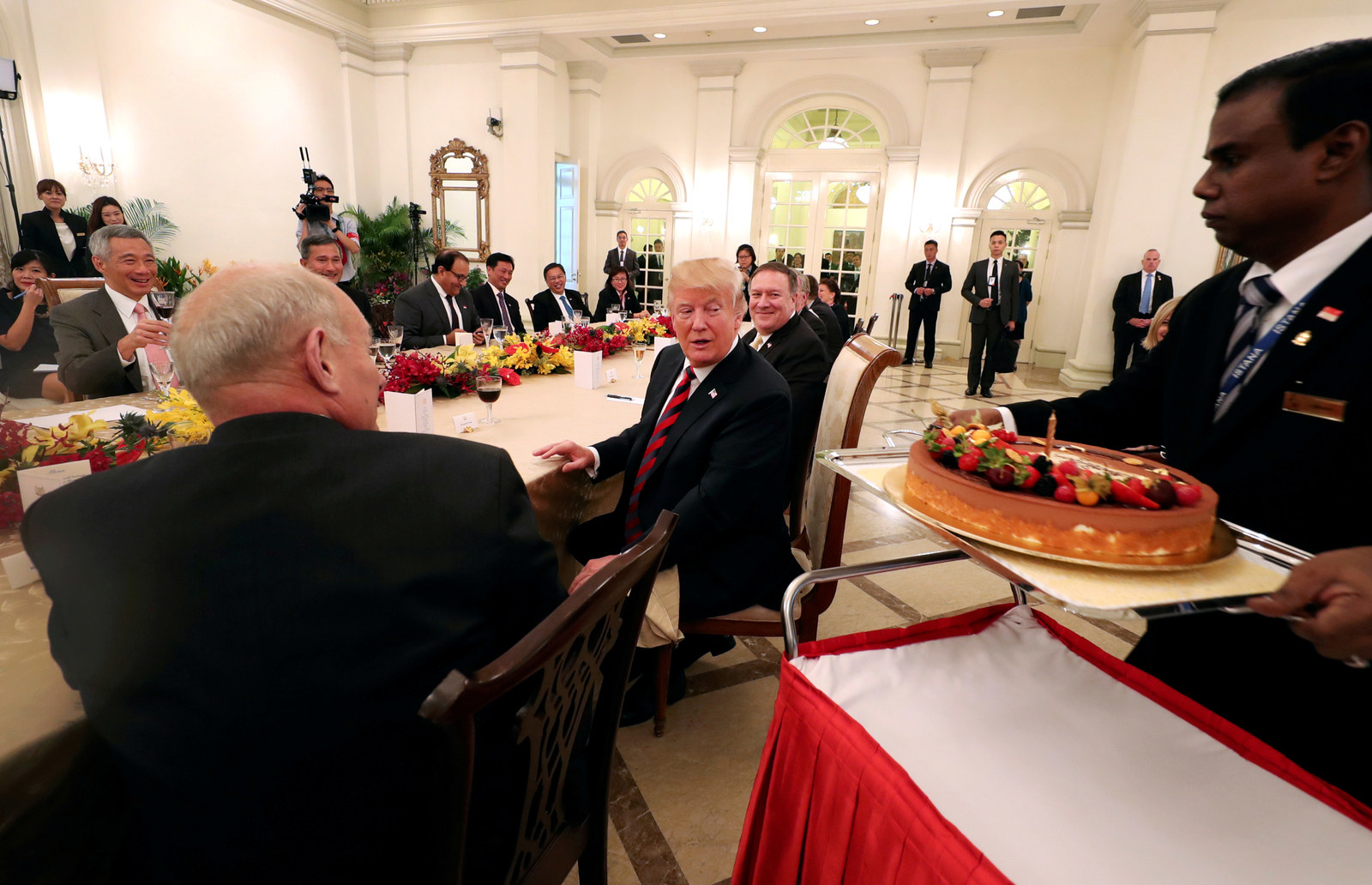 Balakrishnan tweeted that they were celebrating Trump's birthday "a bit early."
He did not respond to BuzzFeed News' request for details on the surprise birthday celebration and the type of cake.
The president seemed pretty pleased about it, given his penchant for eating cake during important foreign policy meetings with world leaders.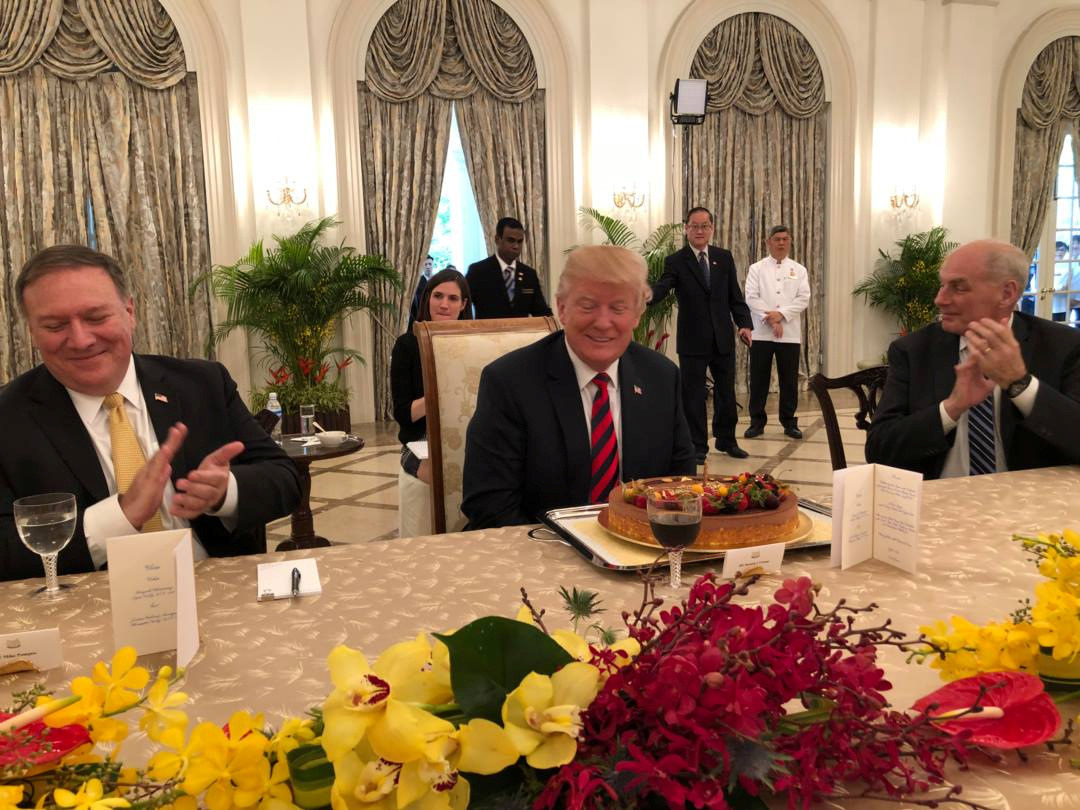 He blew out a single golden candle on what appeared to be a gilded fruit cake.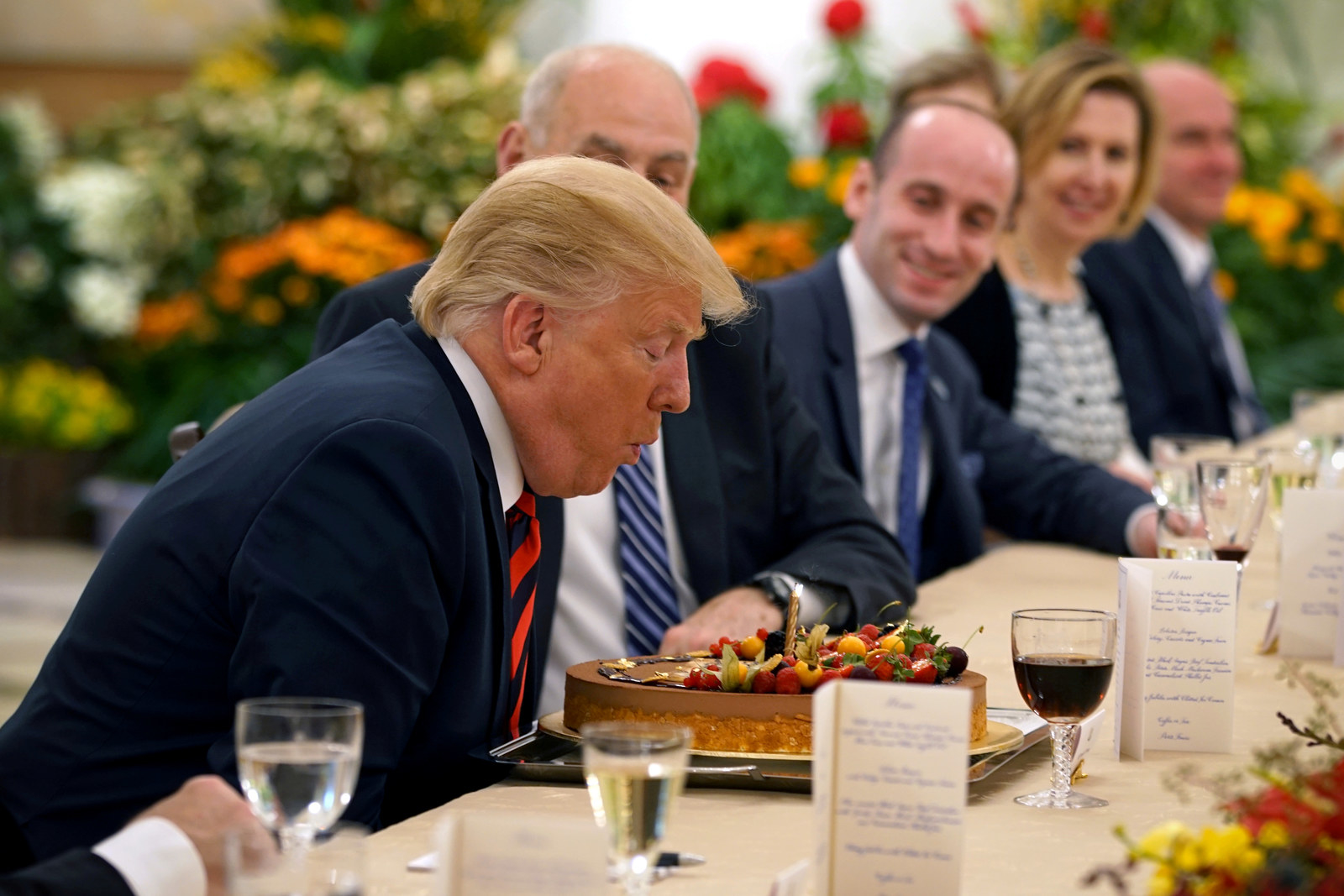 There was no word on whether he made a wish.
Everyone was all smiles and claps, including Trump's chief of staff, John Kelly, but it is not known if they sang "Happy Birthday."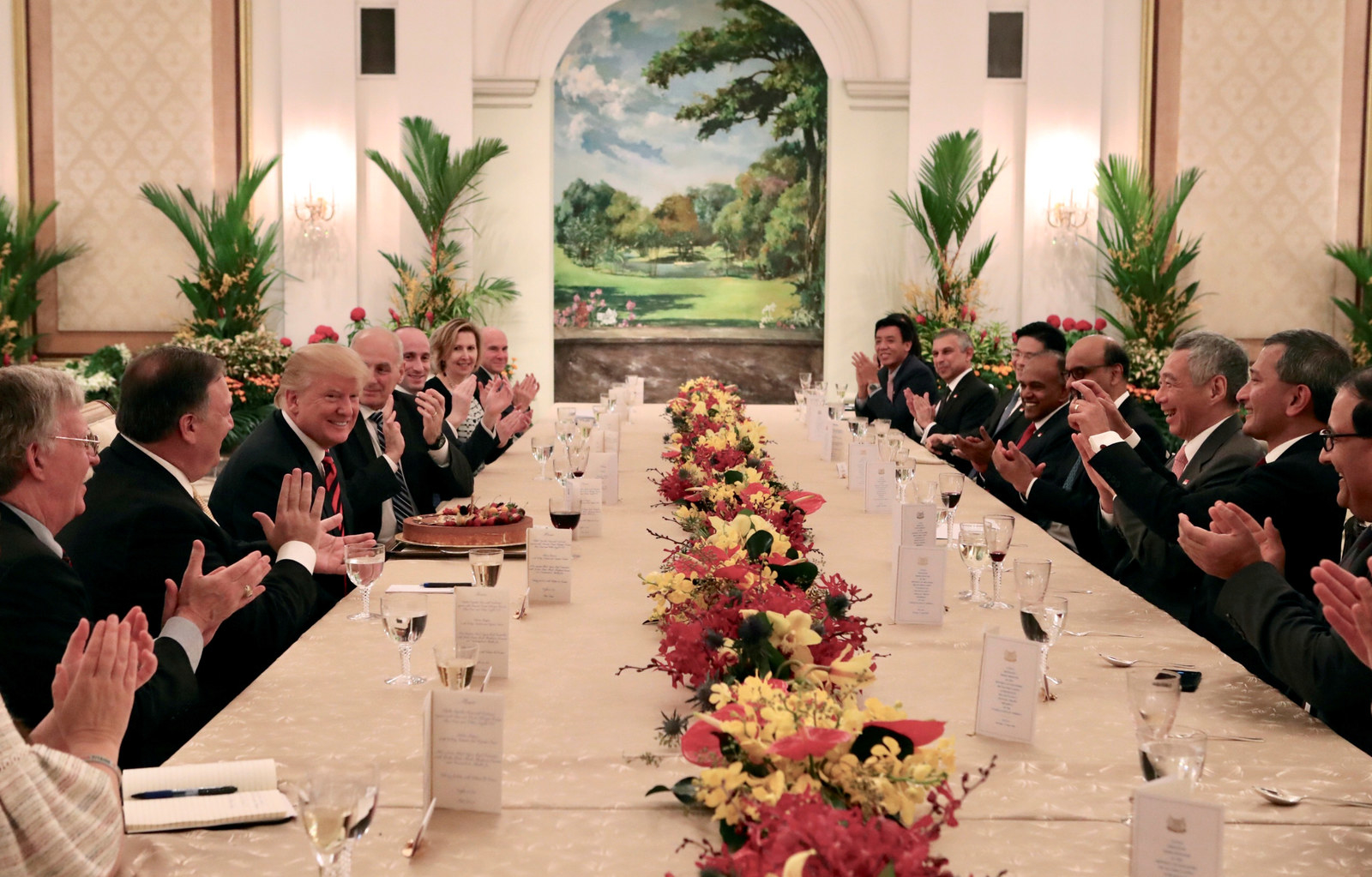 Look how happy Kelly looks here. Unclear if this photo was taken pre-cake or post-cake.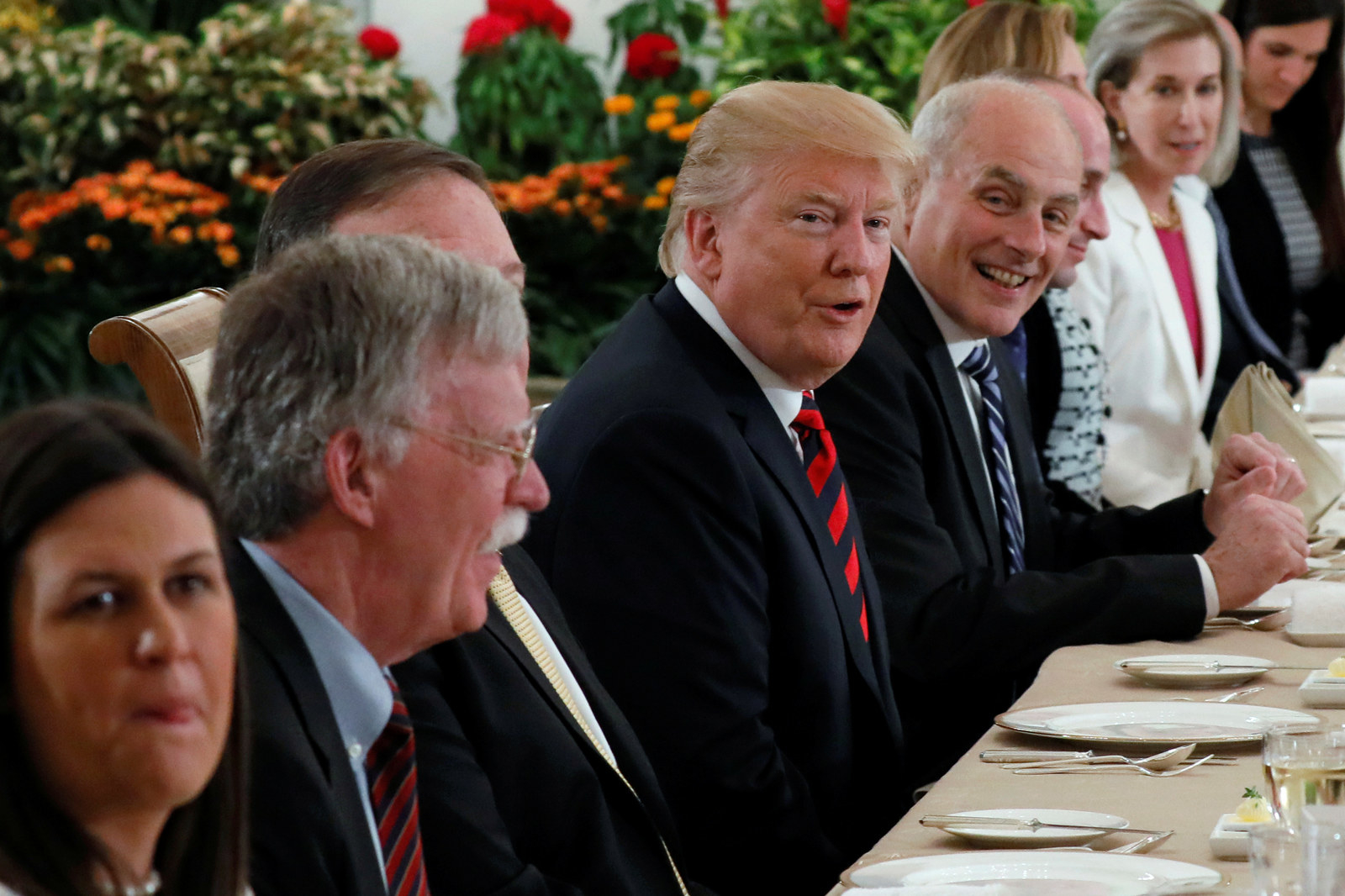 Trump also appeared to be impressed by the lunch menu that he held up.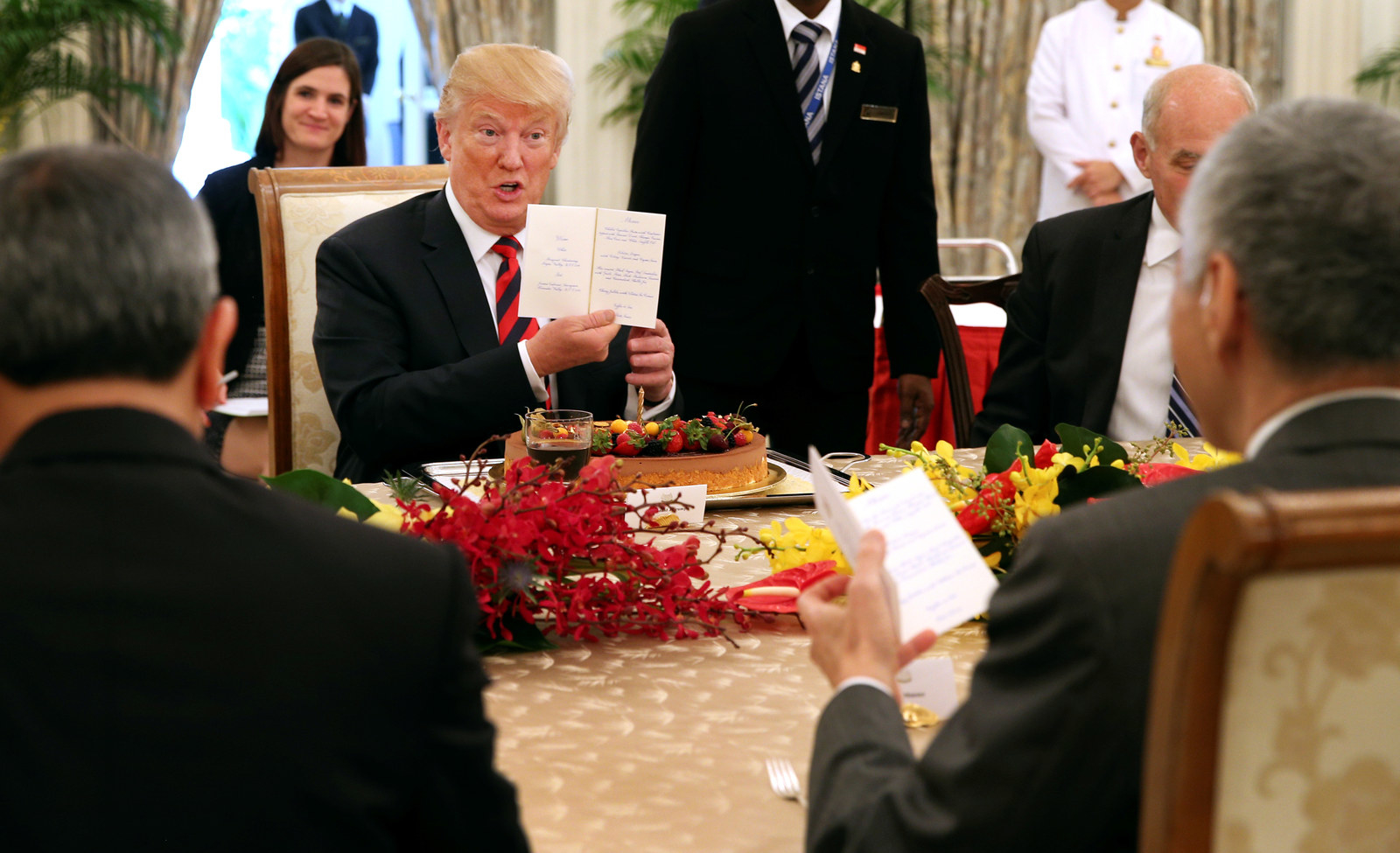 Other dishes on the menu included lobster bisque and beef tenderloin.
"As you know, we've got a very interesting meeting tomorrow," Trump told Lee during the meeting. "We've got a very interesting meeting in particular tomorrow, and I just think it's going to work out very nicely."
"We do appreciate your hospitality, your professionalism, and your friendship," Trump added.