Donald Trump on Wednesday criticized Hillary Clinton for going to an Adele concert "all night long" while he was stuck giving two speeches at rallies on Tuesday night.
Trump may also have been annoyed that Adele endorsed his opponent at her concert in Florida on Tuesday night. "Don't vote for him," Adele told her fans, according to a Clinton aide. "I can't vote, but I am 100% for Hillary Clinton. I love her, she's amazing."
It is unclear if the singer knew that Clinton — who turned 69 on Wednesday — was actually in the crowd at the American Airlines Arena in Miami.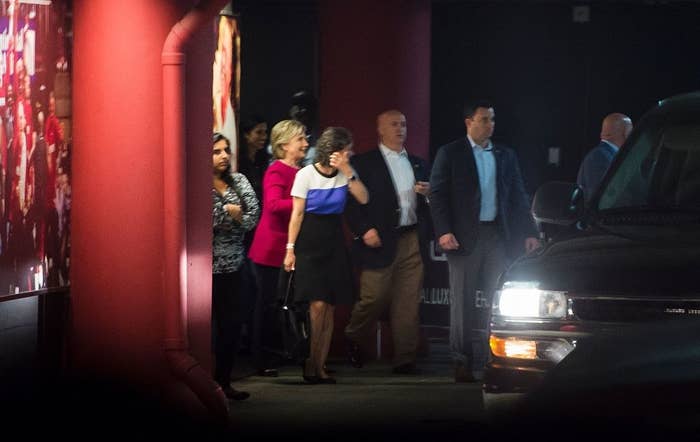 As it happens, Trump himself attended Adele's concert in New York City in November 2015. 👀
He was even booed by waiting fans after he reportedly cut the line at her concert.