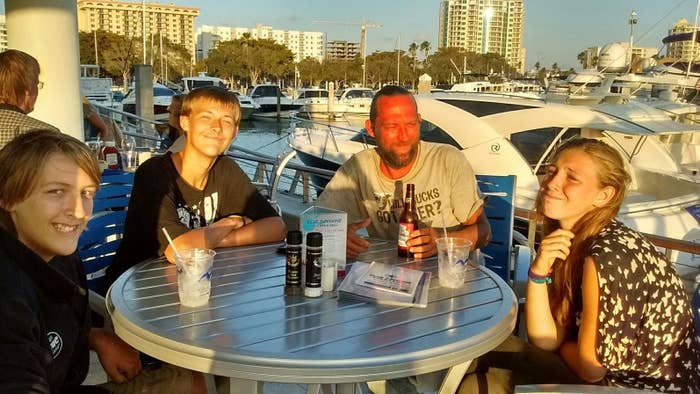 The U.S. Coast Guard recovered a body Wednesday during a search for a father and his three teenage children who were aboard a sailboat that vanished off Florida's Gulf Coast.

The father, Ace Kimberly, and his children — Becky Kimberly, 17; Donny Kimberly, 15; and Roger Kimberly, 13 — had been living on the sailboat for around a year and were reported missing on Sunday afternoon after leaving Sarasota for Fort Myers, the Coast Guard said.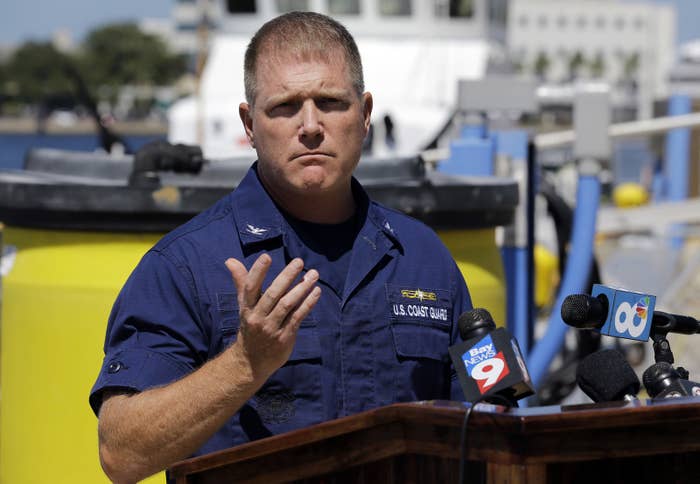 On Wednesday, searchers located a body and debris that was believed to belong to the missing family. The debris included a tarp, six lifeboats, one or two tennis shoes, a basketball, a propane tank, and four water bottles tied together, Coast Guard Capt. Gregory Case said at a press briefing.
He called the discovery a "dire finding" but added it was "heartening" that the debris was found right in the middle of the Coast Guard's search pattern.

The family had left Sarasota on Sunday at around 7 a.m. and were headed to Fort Myers to visit Ace Kimberly's brother to repair their sailboat as the "vessel was not in the best shape," Case said.

Ace Kimberly contacted his brother around 3 p.m. on Sunday, saying he had "become concerned" as he was experiencing rough 6-foot seas and thunderstorms. He told his brother he was attempting to survive with his children offshore of Englewood, the Coast Guard said. That was the last Kimberly's brother heard from him.

"It's hard to say if they're OK," Case said. "Right now, we are throwing everything we have at this search."
Case said there was another lifeboat and two kayaks attached to the boat, that were not found among the debris.

Kimberly's family was "terrified, anxious and upset" but were "hoping for the best," Case said.