Thousands Of People Are Fighting To Save This Man From Execution
Oklahoma is set to execute Richard Glossip on Wednesday despite his claims of innocence. He is supported by thousands, including Susan Sarandon and Richard Branson, who unsuccessfully asked Gov. Mary Fallin to intervene. [Update: On Wednesday, hours before he was to be executed, the Oklahoma Court of Criminal appeals gave him a two-week stay.]
Who is Richard Glossip?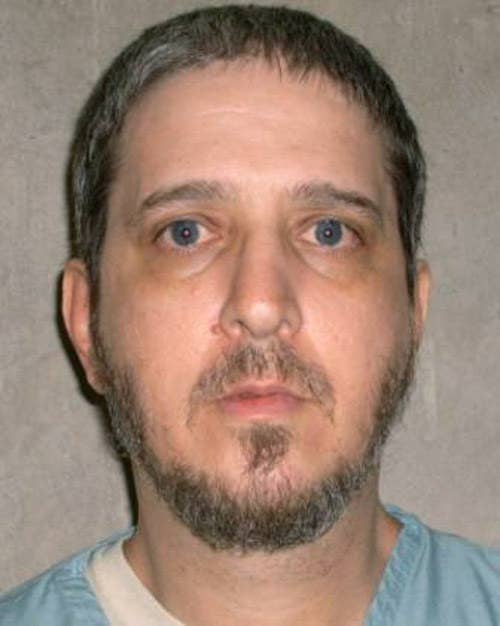 Richard Glossip, 52, is scheduled to be executed by Oklahoma on Wednesday for the 1997 murder of Barry Van Treese, the owner of a motel where he worked as a manager.
For nearly 17 years on death row, Glossip has maintained his innocence — a claim that has led several thousand people to support his cause, including anti-death penalty advocates, senators, and celebrities, such as Susan Sarandon and Richard Branson.
Nearly 300,000 people have signed petitions to stop Oklahoma from killing Glossip and the case has gotten more media attention than any other recent executions. Glossip's name — headlined in the recent Supreme Court decision about lethal injection drugs — has now become synonymous for some with the debate over the constitutionality of the death penalty itself.
On Wednesday, the Oklahoma Court of Criminal Appeals granted a two-week stay of execution, hours before Glossip was set to die by lethal injection. The court granted the emergency stay to give "fair consideration" to the new evidence Glossip's attorneys presented to prove his innocence.
On Tuesday, Oklahoma Gov. Mary Fallin denied Glossip a 60-day stay of execution requested by his attorneys. In her statement, Fallin said the "new evidence" presented to her did not provide "credible evidence" of Glossip's innocence. "After carefully reviewing the facts of this case multiple times, I see no reason to cast doubt on the guilty verdict reached by the jury or to delay Glossip's sentence of death," Fallin said..
Glossip was born in Illinois, the seventh of 16 children. His father was a coal miner and the house was crowded, according to Glossip's own account of his life. While he had a "normal childhood" Glossip left home at 14, living on the streets until he went back to school and got a job at a restaurant.
Glossip, who has been married twice and has two children each from both wives, has been on death row since 1998.
Why is Oklahoma about to execute him?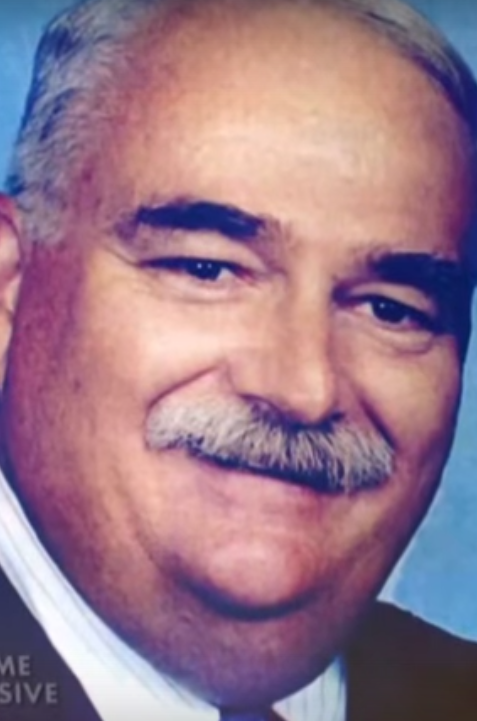 On the night of Jan. 7, 1997, the body of Barry Van Treese, the owner of the Best Budget Inn, was found beaten to death with a baseball bat in Room 102 of his motel.
Around 4 a.m. earlier that day, 19-year-old Justin Sneed, who worked as the motel's maintenance man in return for a free room and food, knocked on Glossip's door to tell him he had killed Van Treese. Hours after Sneed told Glossip about killing Van Treese, the two of them covered the window outside Van Treese's room, which had been broken during the killing.
That afternoon, Glossip bought a $100-engagement ring for his girlfriend D-Anna Wood. Later that day, Van Treese's car was found parked in nearby parking lot and Sneed had fled the motel.
A week later, police arrested Sneed after his fingerprints were found in Van Treese's room and his DNA was detected on a $100 bill from $4,000 worth of stolen motel receipts in Van Treese's car. Sneed said he and Glossip split that money.

Under police interrogation, Sneed confessed to killing Van Treese, but eventually said that Glossip offered him money to carry out the murder so he could manage Van Treese's motels. According to Sneed, Glossip also wanted his boss dead to conceal the fact that he had not performed repairs on the motel as per Van Treese's orders.
Sneed agreed to testify against Glossip in the trial in exchange for life in prison, while Glossip was sentenced to death for his role as the mastermind of the murder.
In 2001, a court granted Glossip a new trial because of ineffective counsel and noted there was no forensic evidence to implicate him in the crime. The court also found that there was "no compelling evidence" to corroborate Sneed's testimony against him. However, in the 2004 re-trial, Glossip was convicted and sentenced to death.
In 2007, the Oklahoma Court of Criminal Appeals ruled that there was adequate evidence to corroborate Sneed's testimony — including evidence against Glossip, such as his attempt to hide Van Treese's body, his intention to leave the area, and $1,200 found in his bank account that he claimed was from his salary and sale of possessions.
Glossip was due to be executed earlier this year, however, the Supreme Court postponed his execution until a legal challenge — brought by Glossip and other death row inmates — against Oklahoma's use of a controversial lethal injection drug was resolved. In June, the Supreme Court ruled that the drug — midazolam — could be used in executions, and Oklahoma rescheduled Glossip's execution for Sept. 16.
Why is this case getting so much attention?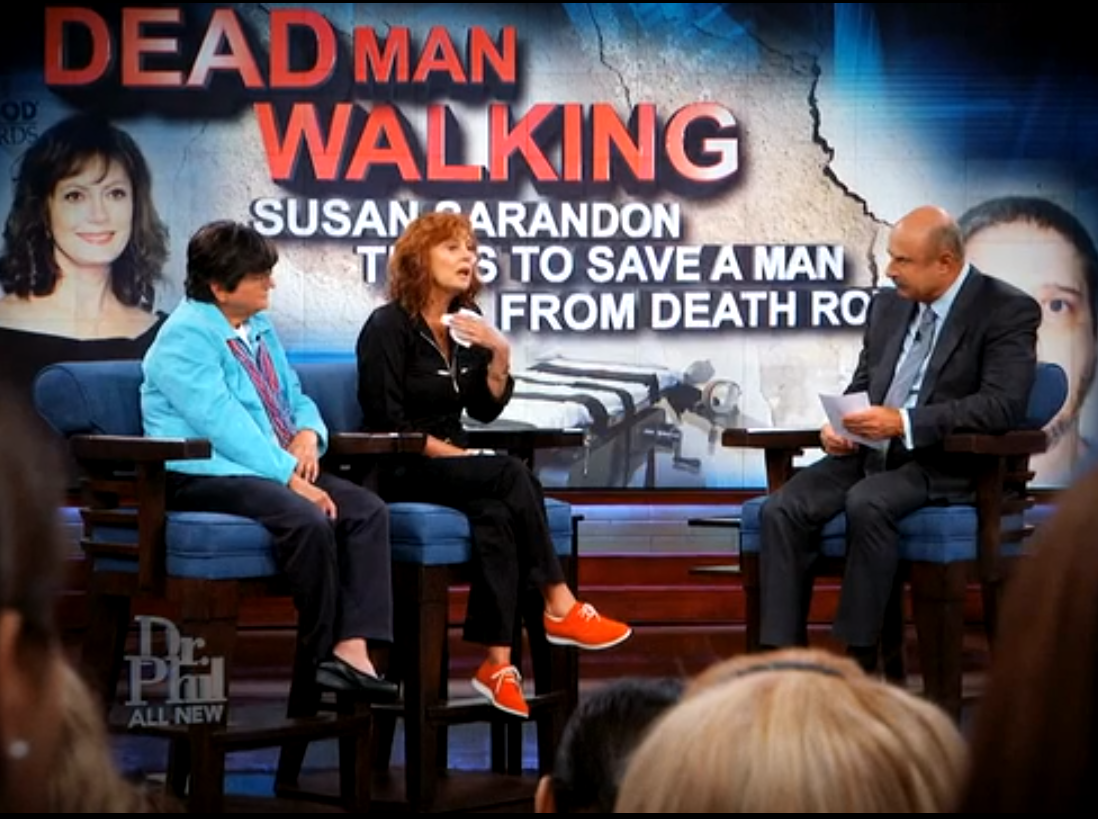 Despite 20 executions nationwide this year — including several over the summer since the Supreme Court's ruling on the use of midazolam in lethal injections — Glossip's case is getting extensive media coverage and publicity, primarily due to the support of high-profile advocates.
The Aug. 31 episode of Dr. Phil was dedicated almost entirely to Glossip's case. Renowned anti-death penalty advocate Sister Helen Prejean, actress Susan Sarandon — who played Prejean in Dead Man Walking — and Glossip's attorney, Don Knight, appeared on the show to appeal to the public to fight the scheduled execution.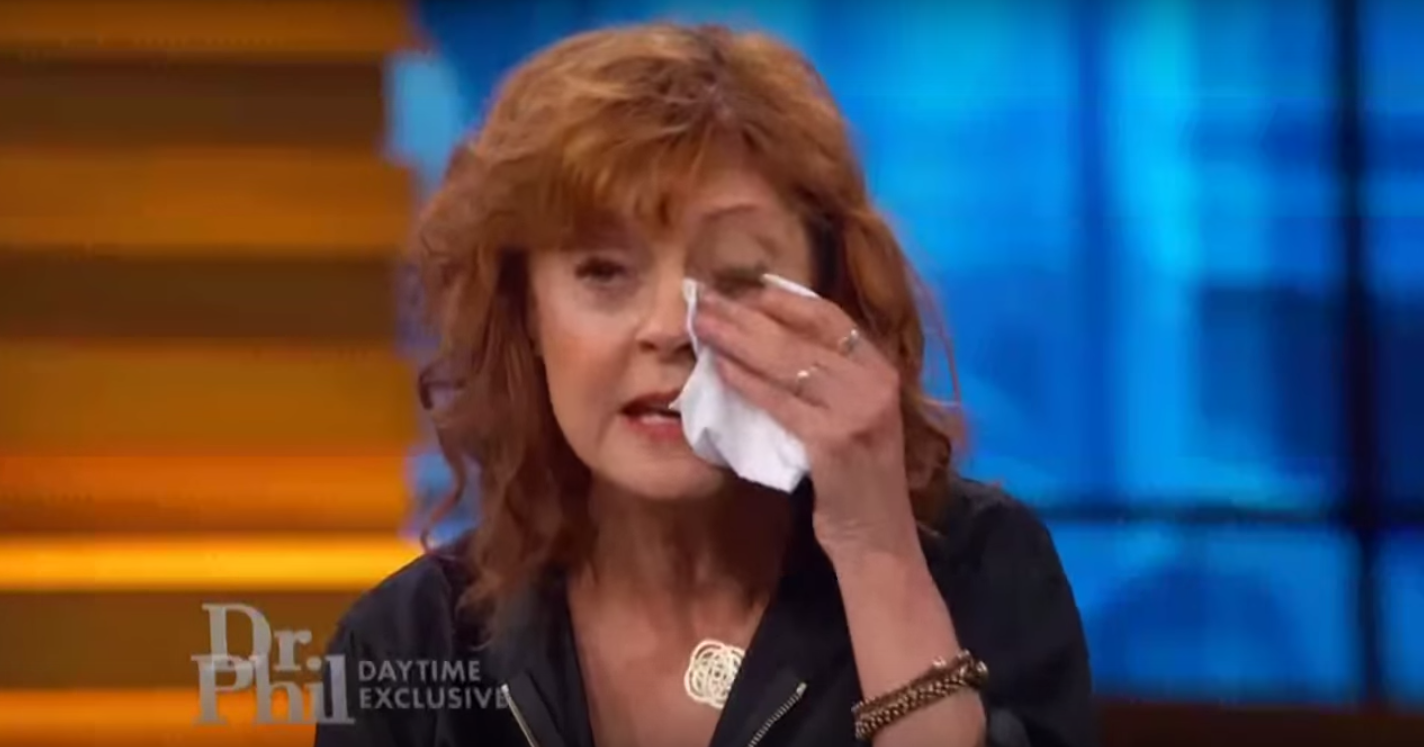 A visibly emotional Sarandon read out Glossip's statement where he once again proclaimed his innocence, but said he was prepared to die to ensure no other innocent man would be executed.
"I have never been in trouble with the law in my life," Glossip's statement read. "I have worked hard. Paid my taxes. I was a good citizen and always tried to help others. Now I have gone from doing everything right to fighting for my life."
His statement continued:

"I have been fighting for my innocence for 18 years. I now understand how important my fight is, not just for myself but for everyone facing the death penalty for something they didn't do. I'm not doing this for myself alone. I hope and pray that my eventual exoneration will help others, and that this country will finally realize just how broken our system is, and how easy it is to make mistakes. Let me be clear, I do not want to be a martyr — I want to live — but if the worst happens, I want my death not to be in vain."
Sarandon, who apologized on the show to Oklahoma Gov. Mary Fallin for calling her "a horrible person," appealed for her to stay Glossip's execution so that "new information" that was not heard at either of his trials could be presented to prove his innocence.
"I believe the evidence shows Richard deserves a chance for this information to finally be heard by people," Sarandon said.
On Tuesday, Fallin said she would not halt the execution, calling the request "part of a larger publicity campaign opposing the death penalty."
"After reviewing [the evidence] with my legal team, we have determined the vast majority of the limited content they have presented is not new; furthermore we find none of the material to be credible evidence of Richard Glossip's innocence," Fallin said in a statement.
Sarandon, who is a vocal critic of capital punishment, said Prejean introduced her to the Glossip case.
Prejean, who is Glossip's "spiritual adviser," told BuzzFeed News that she first spoke to Glossip on the phone in January when he asked her to be with him during his previously scheduled execution on Jan. 29.
"I was personally summoned by him," Prejean said, referring to her decision to take on Glossip's case personally. She added that she knows that Glossip is "so innocent."
Prejean attributed the attention his case is getting to "a congruence of forces that have come together for the life of Richard." She said she used whatever influence she had to get Sarandon to join the cause and also got Knight to work pro bono on finding new evidence in the case.
A MoveOn.org petition, started by Prejean and Sarandon, has amassed 230,316 signatures as of Sept. 14 while a change.org petition has more than 50,000 supporters. On Sept. 8, British billionaire Richard Branson joined the call to grant Glossip a stay of execution in a tweet to his 6 million followers.

Glossip's name is also attached to the significant Supreme Court ruling this year on the use of midazolam — a controversial lethal injection drug used in some states, including Oklahoma, Ohio and Arizona. In Glossip v. Gross, the Supreme Court allowed the use of the drug in three-drug protocols like the one used in Oklahoma — despite its use in botched executions in all three states.
Oklahoma Sen.Tom Coburn, University of Oklahoma football coach Barry Switzer, and the co-director of the Innocence Project, Barry Scheck were among those who addressed a letter to Fallin asking her not to make a "deadly mistake" in allowing Glossip's execution.
In the letter, published on The Huffington Post, Scheck wrote about the dangers of executing a possibly innocent man. He called into question Sneed's contradictory statements and "many lies." He also pointed out that there were several cases of exonerated death row defendants who had been convicted because another suspect implicated the innocent defendants.
"If Sneed was lying about Glossip's involvement — as he unquestionably lied in his various contradictory statements — then Oklahoma is about to execute an innocent man," Scheck wrote.
Prejean said that after the Dr. Phil episode aired, Glossip received 400 letters from people and since then has received hundreds more. "When we talk, he always asks me, 'Sister Helen, what do you think is going to happen on the 16th,'" Prejean said. "I tell him, 'You are not going to die.'"
"We also don't know for sure whether Richard Glossip is innocent or guilty," wrote Scheck. "That is precisely the problem. If we keep executing defendants in cases like this, where the evidence of guilt is tenuous and untrustworthy, we will keep killing innocent people."

Glossip's lawyers argue that Sneed was pressured to implicate Glossip in the murder of Van Treese over the course of his interrogation by two detectives after his arrest. Using transcripts from Sneed's interrogation, Glossip's lawyers say that the two detectives fed Sneed details that would help save himself from execution. Sneed agreed to adopt the detectives' story, they argue, in exchange for life in prison and to testify that while he alone killed Van Treese, it was Glossip who planned the murder.
According to the transcripts, Sneed did not know Glossip's last name. He only knew him as "Rich" who let him stay at the motel for free and bought him food in exchange for maintenance work. They "got along pretty good," Sneed said.
When first asked about the death of Van Treese, Sneed told the detectives, "I don't really know what to say about it." The detectives then informed Sneed that they had arrested Glossip, which Sneed said he was unaware of. The detectives told Sneed that he was being made a "scapegoat" by others and that Glossip was "putting it on you the worst."
After telling the detectives that his brother suggested the robbery plan to Glossip, Sneed later said that he hit Van Treese only two to three times to "knock him out" and then "kind of let him alone." He then changed tack and said, "Actually, Rich asked me to kill Barry, that's what he'd done."

Glossip's lawyers have argued that there is no forensic or physical evidence tying him to the crime, a claim prosecutors conceded in one of the trials. Glossip was prosecuted and sentenced to death solely based on Sneed's testimony and credibility, both of which Glossips' attorneys say are questionable.
Sneed has been described by the defense as "a 19-year-old meth addict with an 8th grade education, a criminal history and an admitted lack of self esteem and self confidence."
Glossip's lawyers argue that — as per transcripts of Sneed's interview with the police, his testimony during both trials, and statements he made to family members since his arrest — Sneed has presented eight different and often conflicting accounts of what happened.
Glossip's attorneys also say that their client suffered from ineffective counsel in both trials. His lawyers at the time also failed to show the tapes and transcripts of Sneed's police interrogation which, his present legal team believes, would have shown how the police manipulated Sneed and also how his accounts of the incident differed over the years.
Last year, Sneed's daughter, O'Ryan Justine Sneed, wrote a letter to the Oklahoma Board of Pardons and Parole seeking clemency for Glossip, stating that she "strongly believed is an innocent man sitting on death row."
In the letter, Justine Sneed wrote that there "is something missing from her father's testimony." She said that for the past couple of years, her father had been talking to her about recanting his original testimony, but was afraid to do it for fear of getting the death penalty.
The letter also said:
My father told me he said what he had to my to the police to stay in my life. He was backed into a corner, facing being charged with the Death Penalty. But was offered a Plea agreement, of Life without Parole, to testify against Mr. Glossip. I feel he is holding important facts about Mr. Gossip's case in fear of losing his own Deal. I am sure that Mr. Gossip did not do what my father originally said, that he did not hire my father to kill Mr. Van Treese, and he doesn't deserve to die over my father's actions."
However, the board did not receive her letter before their decision to reject clemency for Glossip, The Intercept reported.
Sneed's daughter has not made any statements since.
Glossip's defense now says they have uncovered new evidence to show Sneed lied to save his life, including an affidavit from a drug dealer who sold drugs at the Best Budget Inn. The dealer, Richard Barrett, said Sneed often broke into people's cars and motels rooms to steal in order to support his drug addiction. The new evidence also includes a report from an expert on police-induced false confessions who evaluated Sneed's interrogations to conclude that police used "personal and situational factors" to obtain false confessions from Sneed.
Glossip's attorneys are also pointing to a FOX 25 investigation that found "significant discrepancy" between the medical examiner's report of Van Treese's death and the testimony of the prosecutor's pathologist in the second trial. The medical examiner's report stated Van Treese died from blunt force trauma and head injuries, while the pathologist testified his death was due to blood loss over several hours.
Jurors from the second trial told FOX 25 that they convicted Glossip because of his perceived callousness in letting Van Treese bleed to death for hours after Sneed killed him. Now, an independent pathologist who reviewed the medical examiner's report said that contrary to what the prosecutor's pathologist testified, Van Treese died within 30 minutes of the attack.
In a news conference Monday, one of Glossip's attorneys, Don Knight, also said he got a call from a man who claimed to have overheard Sneed in prison saying that he intentionally set Glossip up.
"Regardless of how you feel about the death penalty, unless we're absolute sure about Glossip's guilt, it interferes with justice," he said.

But in Fallin's statement on the impending execution, the governor said Glossip "has been convicted of murder and sentenced to death by two juries."
"His conviction and death sentence have been reviewed and upheld by four courts, including the Supreme Court of the United States. His actions directly led to the brutal murder of a husband and a father of seven children. The state of Oklahoma is prepared to hold him accountable for his crimes and move forward with his scheduled execution."
Apart from Sneed's testimony, the prosecution's case against Glossip relied on inconsistencies in his statements on when he last saw Van Treese alive.
Glossip also admitted that he did not initially tell police that Sneed had told him he killed Van Treese that night. Glossip later testified that his girlfriend told him not to tell police until they were sure Van Treese was dead. He recently told The Intercept that he omitted this fact from his earlier statements to police because he thought Sneed was making a "wisecrack" and he didn't take him seriously.
Another witness against Glossip came from the motel's daytime desk clerk, Billye Hooper. Hooper had testified that Glossip told her that Van Treese stayed in Room 108 and that Room 102, the nicest in the motel, had been rented out to drunks who broke the window.
She also testified that Glossip had ordered her not to let housekeeping into Room 102 until after he and Sneed repaired the window. Sneed later testified, however, that it was him who had told the maid not to enter Room 102.
Glossip denied making any of the comments to Hooper, who he claimed was harboring a professional grudge.
Finally, prosecutors questioned Glossip's behavior in the days after the murder. He sold several of his belongings and, according to a witness, was about to leave town. His girlfriend testified that the money from the sale was to pay for breast implants, whereas Glossip claimed the money was for hiring an attorney before speaking to the police.
How are his lawyers trying to save him now?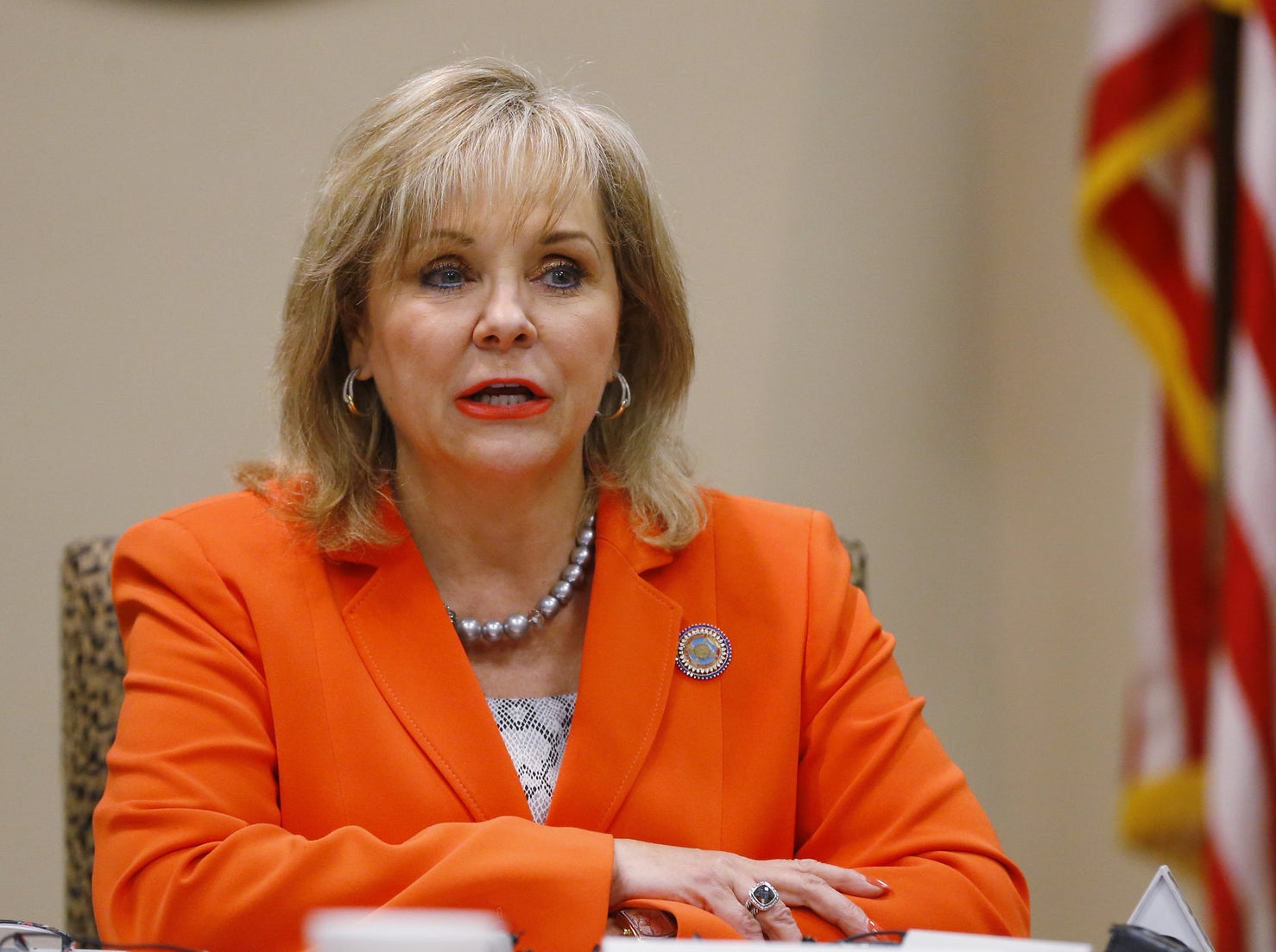 After the Supreme Court rejected Glossip's request for a new hearing in the drug-related case in August, his lawyers had asked Fallin to grant a 60-day stay of execution based on the new evidence uncovered in the case.
Now that Fallin has denied a request to stay the execution, Glossip's fate is in the hands of the courts. The Oklahoma Court of Criminal Appeals has the authority to stay the execution, while Fallin at most could only grant a 60-day stay.
"After carefully reviewing the facts of this case multiple times, I see no reason to cast doubt on the guilty verdict reached by the jury or to delay Glossip's sentence of death," Fallin said in her statement. "Nevertheless, I join our district attorney in urging Glossip's legal team to present whatever information they have to a court of law."
On Wednesday, hours before he was to be executed, the Oklahoma Court of Criminal appeals gave him a two-week stay, "in order to give fair consideration" to the new evidence.