Kubra Khademi, a 25-year-old Afghan artist, took to the streets of Kabul in a metal armor to protest street harassment on Thursday.
In a Facebook post, Khademi, who is a multi-disciplinary artist in Kabul, called her performance "Armor."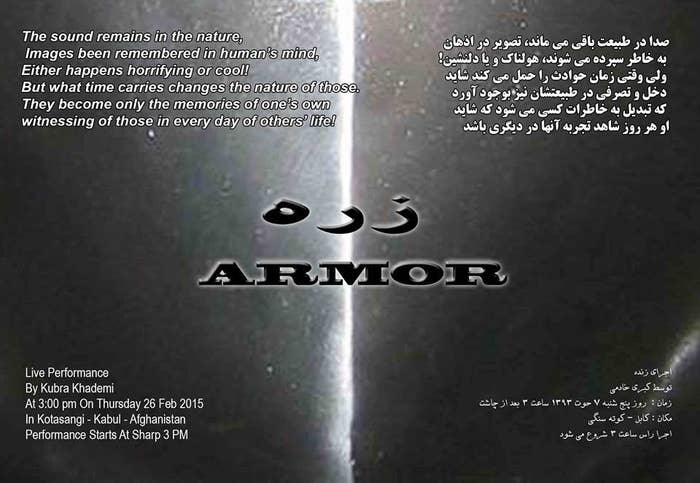 Khademi's performance went viral in Afghanistan, a country where women struggle against assault, violence and misogynistic traditions on a daily basis.
Street harassment is rampant in cities such as Kabul where women are frequently subjected to verbal insults, physical assault and even acid throwing.
"Harassment on the street is a daily experience for women and girls, and women who have sought help from the police in response to harassment and even threats have typically received no assistance," according to Human Rights Watch (HRW).
While there has been progress in girls' access to education and increased participation in The Afghan parliament, "unchecked sexual harassment has been a significant obstacle to women's employment and participation in public life," HRW said.
BuzzFeed News has reached out to Khademi for comment.