This Photograph Of An Eight Month Pregnant Women Doing CrossFit Caused Extreme Reactions
Is she "stupid" or "inspiring?"
Lea-Ann Ellison, who is eight-and-half months pregnant, posted this picture of herself on the CrossFit Facebook group.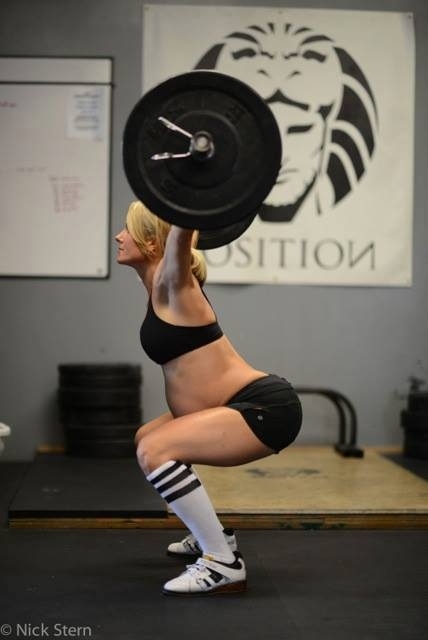 The self-described "stay at home mommy and wife" also posted this message along with her photo.
"8 months pregnant with baby number 3 and CrossFit has been my sanity. I have been CrossFitting for 2 1/2 years and ... strongly believe that pregnancy is not an illness, but a time to relish in your body's capabilities to kick ass."
The picture, shared more than 3,000 times, caused extreme and opposite reactions. Many people were against her for lifting weights during her pregnancy.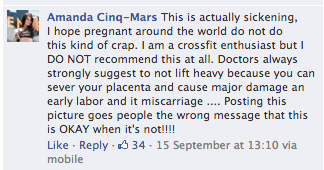 However, an overwhelming majority, including many CrossFitters and CrossFit moms, supported her.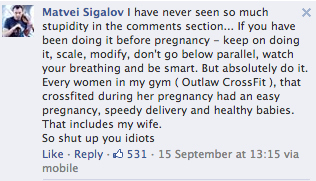 Ellison also responded to all the "haters".

This is her Facebook profile picture right now.