A prison in Mississippi posted a new visitation policy on Wednesday, forbidding all friends, pastors, girlfriends, fiancés cousins, nephews, nieces, aunts, uncles, and in-laws from visiting inmates.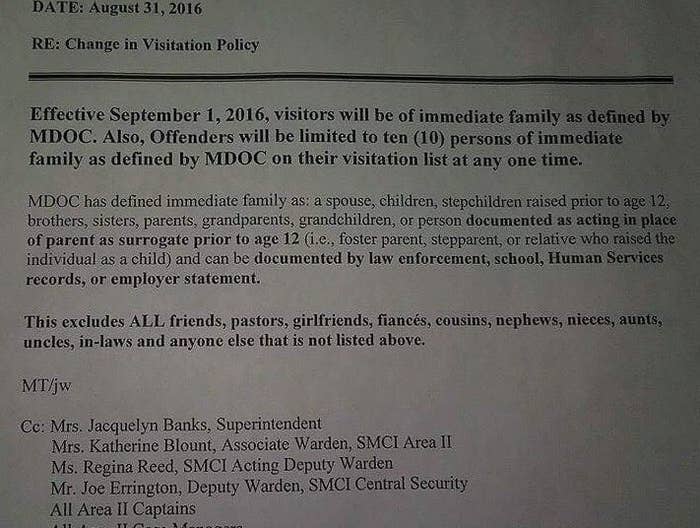 Blake Feldman, an ACLU advocate, first tweeted a photo of the new policy posted in the South Mississippi Correctional Institution. He said it was sent to him by the fiancée of an inmate at the prison.
Although the notice appeared to be posted at the prison and stated that the policy was effective Thursday, a spokesperson for the MDOC told BuzzFeed News that the policy was "not finalized."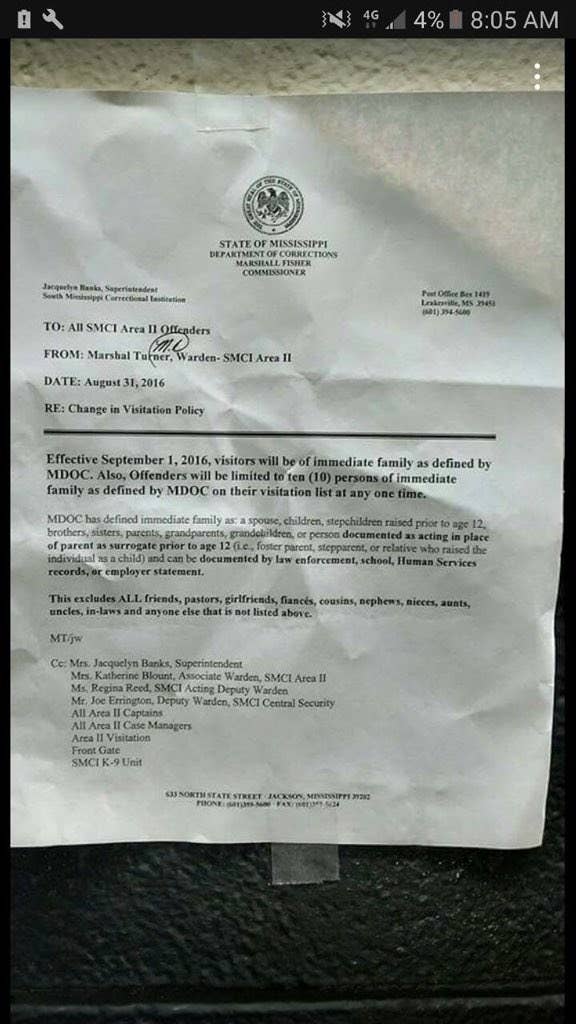 "I can't breathe," the inmate's fiancée told Feldman, according to his tweets. "This is so unfair."